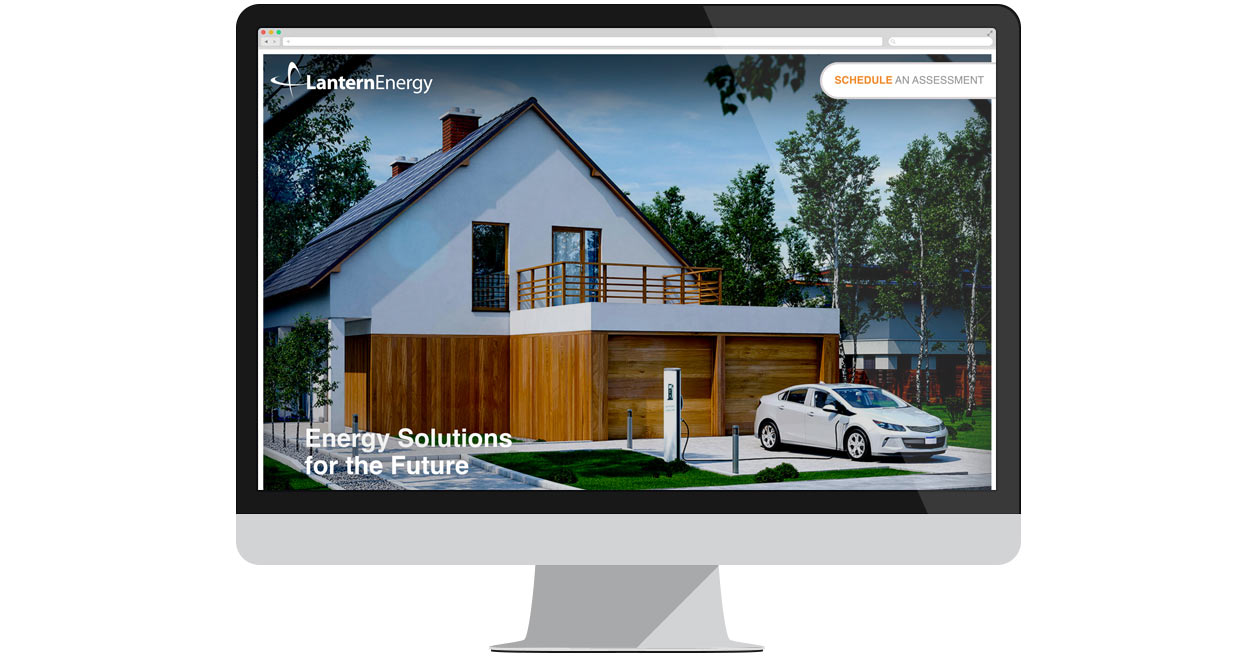 Lantern Energy is an energy efficiency company based in Norwich, Connecticut that provides a wide range of energy solutions to residential and commercial/multi-family customers in Connecticut and Massachusetts, including energy assessments, smart homes, insulation, lighting, solar panels, EV charging stations, and electrical contracting.
Lantern Energy wanted to replace its existing site, which was dated and difficult to navigate, with a new site that reflected its three main service areas—residential, commercial/multi-family, and electrical. The priorities for the new site were mobile access, simplicity of navigation, and a modern contemporary style.
Web Solutions built a new site in WordPress, with a clean, visual look featuring "snap ribbons"—ribbons that snap into place and take up the whole page.
The new site includes three mini-sites for residential, commercial/multi-family, and electrical. When site visitors enter one of those sub-sites, the top navigation menu changes to reflect where they are in the site. Each sub-site is also color-coded for clarity.
"The new site is another step forward in our goal to position the company in the forefront of energy efficiency, highlighting EV charging, smart home installation, emergency power and weatherization," said Peter Callan, president of Lantern Energy.
"Web Solutions took the time to understand our goals and our business and delivered an outstanding product."
For more information, visit www.lanternenergy.com.
---