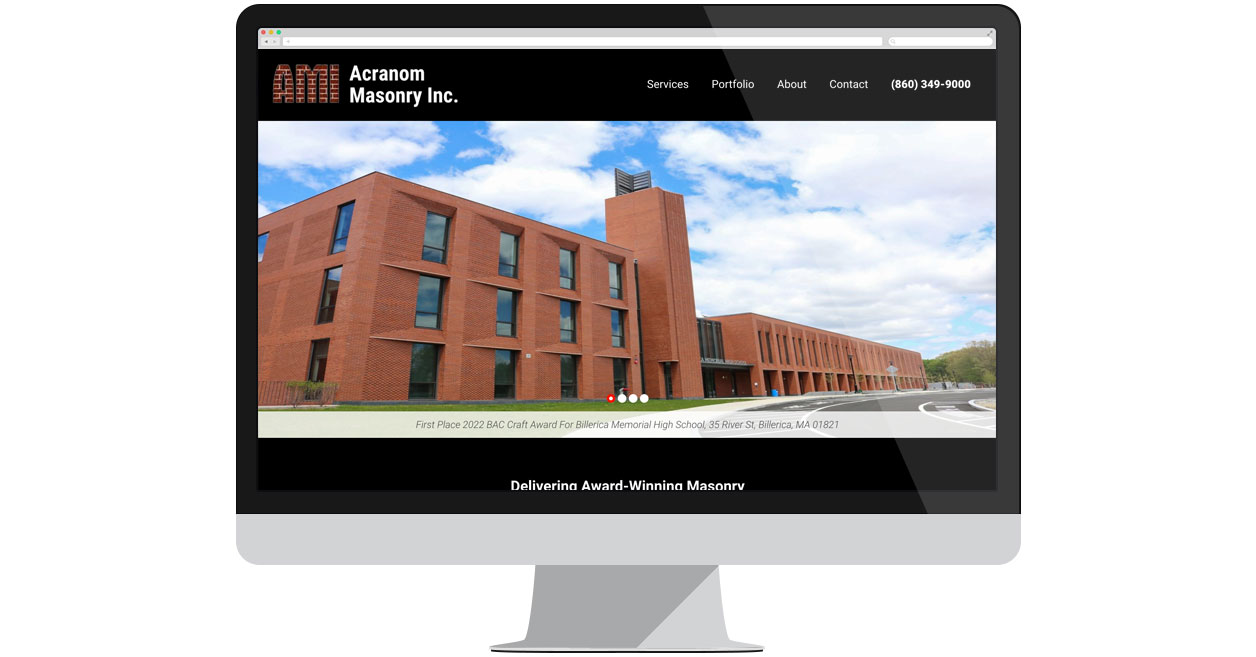 Acranom Masonry Inc. is a union masonry contractor providing all types of top-quality masonry services throughout New England, including new construction, renovation, and restoration.
With an existing website that was outdated, Acranom Masonry was looking for a new website to better inform possible clients about who they are, how they operate, and the work the company is capable of handling, as well as learn about the history of the company and what values it believes are important.
Web Solutions built a new WordPress website with a more robust portfolio section to highlight past projects, and an intuitive navigation to help potential customers find the information they need.
"There are many features I love about our new and improved site," said Emily Pitruzzello, Acranom Business Development. "The highlight section on the home page lets us showcase as many beautiful, hard, or just interesting jobs as we want. It's a really great feature and will be fun to change as time goes on. I also like the animations between the first page and the portfolio page, which are fun and engaging. I feel like our clients will enjoy scrolling through them.
"Lastly, I love how Web Solutions formatted every page to be completely customizable with a different header photo and bottom photo. This allows us to make our pages more thought through and customized. Everything matches and it is wonderful."
For more information, visit https://www.acranommasonry.com.
---