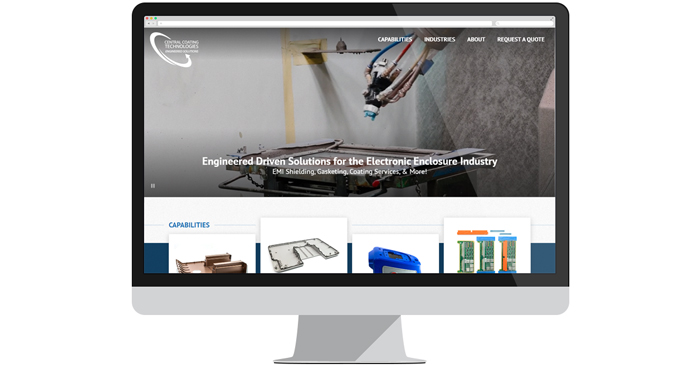 Founded in 1970 to address the cosmetic finishing of plastic parts, Central Coating Technologies has remained on the forefront of advancements in precision coating applications. Today, CCT has a range of manufacturing capabilities across the electronics lifecycle, from prototype to production.
With a current website more than five years old, Central Coating Technologies wanted a new website that was clean, modern, easy to navigate, informative without being overwhelming, and updated with the latest technology.
"We wanted to modernize and update," said Jakob Callan, Principal Engineer at Central Coating Technologies. "Our old site had a lot of outdated information, didn't fully capture how we've evolved, and wasn't a professional representation of the standard and expertise of our staff."
Exposure built a new WordPress website with a fresh design, new video and photography to showcase the company's wide range of machinery and capabilities, and custom landing pages for capabilities, industries, and careers.
"The final result is incredible," said Callan. "Everything is concise, chic, and polished."
For more information, visit https://www.centralcoating.com.
---