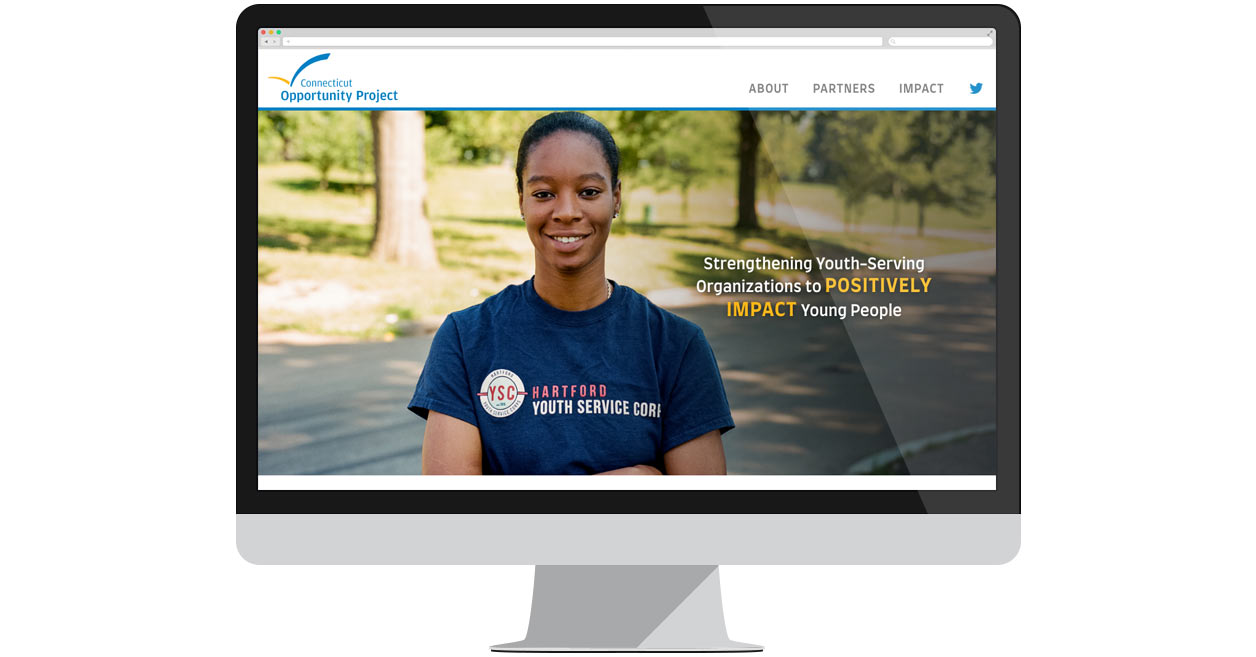 According to a report commissioned by the Dalio Philanthropies, 39,000 Connecticut teenagers are disengaged or disconnected from high school. The report, called Untapped Potential: Engaging All Connecticut Youth, found that only 12% of students who drop out of a Connecticut public high school end up re-enrolling, and only 1% earn a high school diploma.
Recognizing the need to provide better support and resources to disengaged and disconnected youth, the Dalio Philanthropies launched the Connecticut Opportunity Project, a collaborative initiative designed to create solutions to reach these young people and help them get back on track to succeed.
To accomplish this mission, the Connecticut Opportunity Project aims to strengthen youth-serving organizations so they can positively impact young people and help them graduate and succeed in their lives.
Web Solutions built a new website for the initiative in its Content Management System v4. The new site enables current partners (COMPASS, Domus, and Our Piece of the Pie) to stay up to date on news about the initiative and learn from the experiences of other partners, and gives prospective partners and the general public a place to learn what the Connecticut Opportunity Project is, what it does, and the changes it is making possible for Connecticut's youth population.
For more information, visit www.ctopportunityproject.org.
---