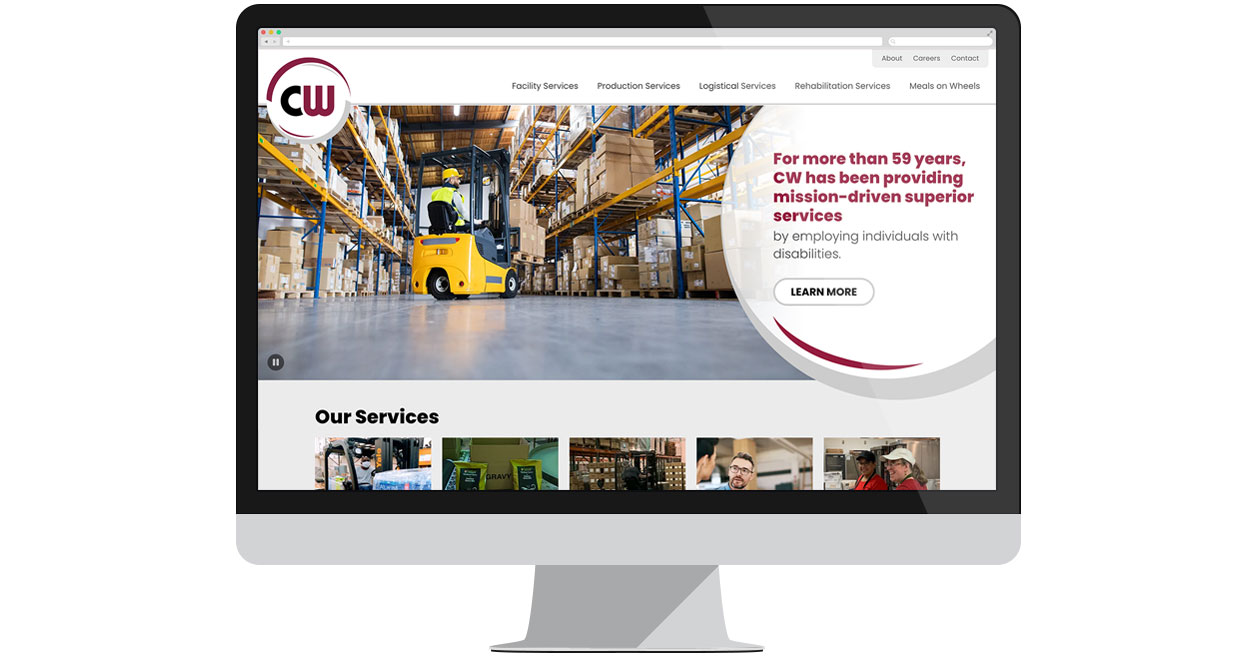 CW Resources, based in New Britain, Connecticut, is dedicated to providing and creating employment opportunities and occupational skills training for those individuals who are physically, developmentally, emotionally, and/or socio-economically challenged.
"We rely on our website to help companies, families, and individuals learn more about our services and capabilities, and our old website was not clear in defining who CW is and what CW does," said Wendy Schrlau, Communications Manager.
Exposure built a new WordPress website that is mobile-friendly and accessible, making it easier for people with disabilities to use the website. "The layout is fantastic as well, and it is easy to navigate and find just what you are looking for," said Schrlau.
"Exposure was absolutely amazing to work with. They took the time to understand who we are as a business and to ensure the website matched our needs. The team made everything user-friendly; they are extremely responsive and thorough. We like working with Exposure so much that we are now working with them on other marketing projects."
"It was a pleasure to work with an organization that not only meets the timelines agreed to but also came in below budget," said President & CEO William Green. "Exposure is an exceptional organization."
For more information, visit https://www.cwresources.org.
---