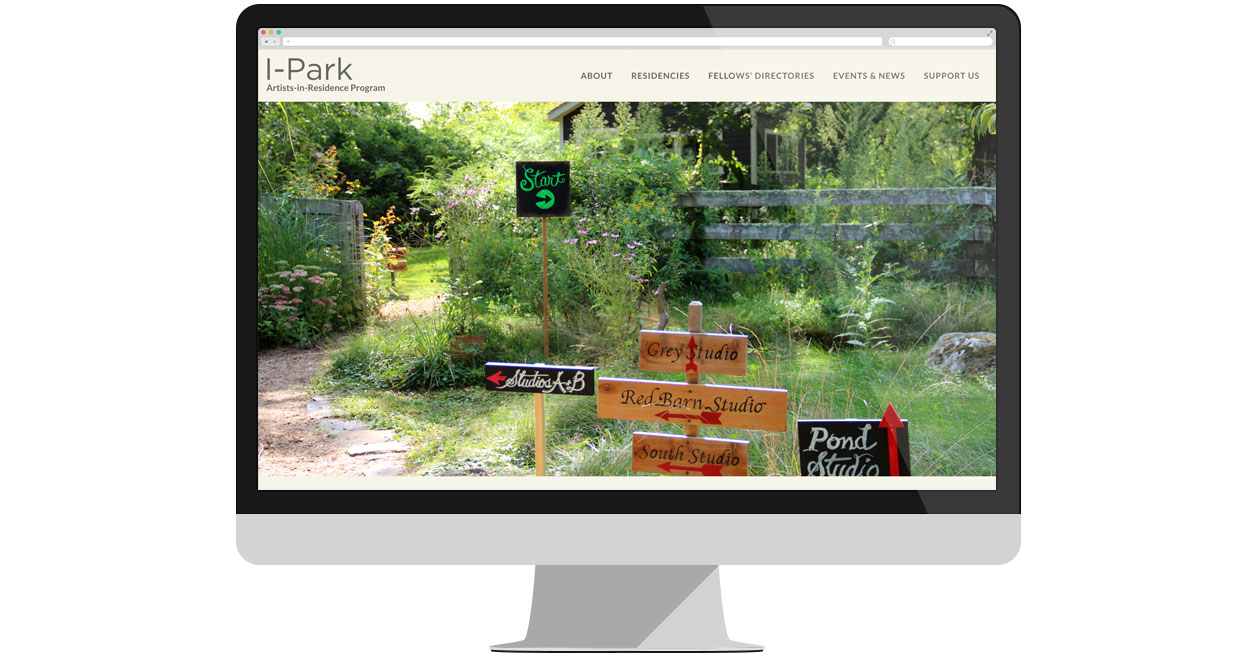 For over 20 years, I-Park, in rural East Haddam, Connecticut, has been the home of a multidisciplinary artists-in-residence program.
Through a highly competitive selection process, artists from around the world are invited to spend a month at I-Park to develop new works, experiment with challenging ideas and share public glimpses into their creative process during Open Studios events.
I-Park had an existing website, but it was outdated both in appearance and technology, as well as difficult to update. Exposure built a new mobile-friendly WordPress website with an updated look and feel, comprehensive information for artists interested in a residency, and images of previous works by resident artists.
"I can't say enough about the team at Exposure," said Joanne Paradis, I-Park Treasurer and Co-Founder. "They were extremely patient and gracious throughout the process. We are thrilled with the results and love the functionality and elegance of the new website."
"One of the most important changes that the website has brought to our organization is that it now speaks to all of our audiences—not just artists who are looking to apply to our programs, but members of the general public who are looking to volunteer and visit us when the grounds are open can easily see what events are upcoming at-a-glance. The new website also makes it simple for our supporters to make a contribution with the click of a button. We're very excited about the new website."
For more information, visit https://www.i-park.org.
---