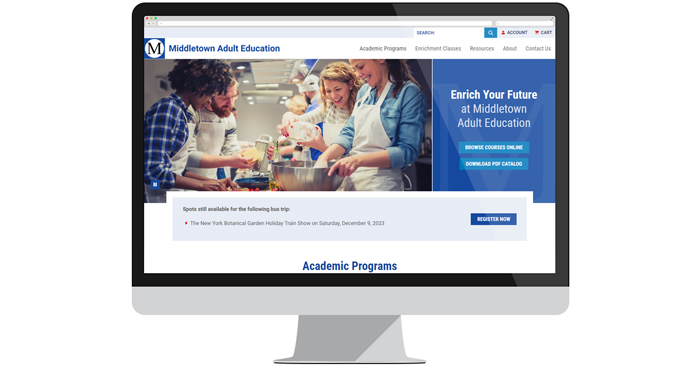 Middletown Adult Education is a cooperative adult education program that provides academic programs, early childhood classes, family education, job training, workplace education, enrichment classes, counseling, and assessment services.
Middletown Adult Ed was an existing Exposure client with an older website built on an earlier version of the Web Solutions Content Management System. It wanted an updated, mobile-friendly site with a fresh design, updated content, and the latest technology.
Exposure built a new, full-width website with responsive technology, updated content, and streamlined class registration functionality.
For more information, visit https://www.maect.org.
---