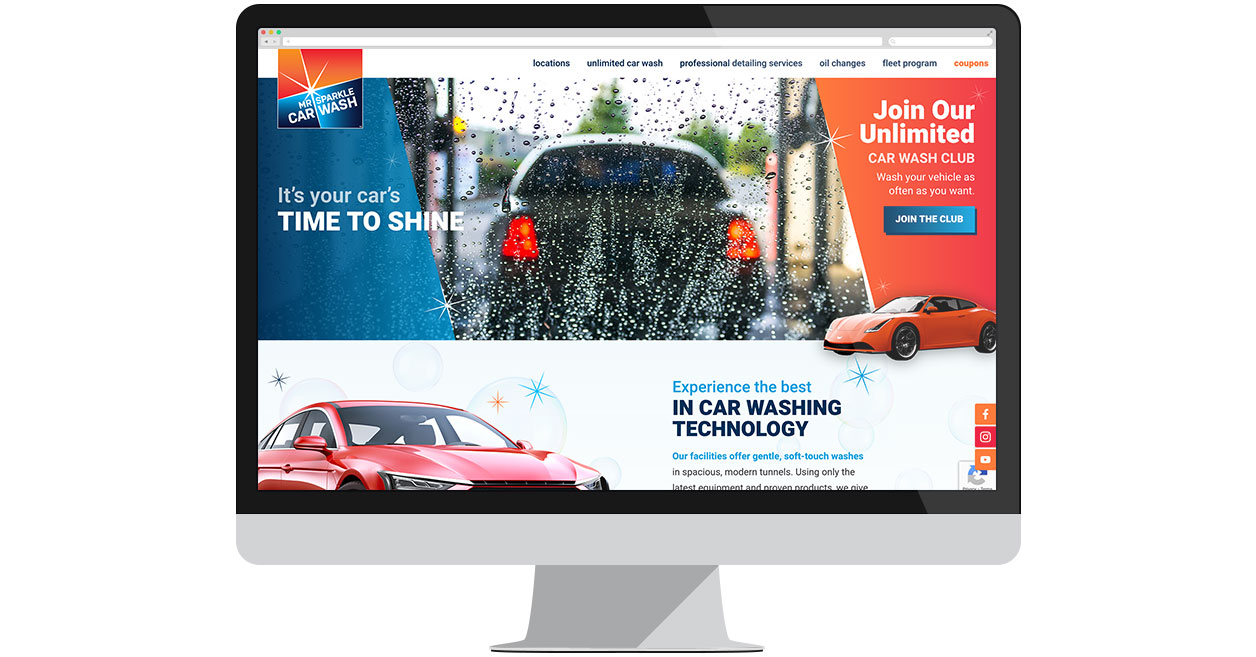 Mr. Sparkle Car Wash has 16 car wash locations in Connecticut and New Jersey, offering the latest in car washing technology as well as additional services including professional detailing, oil changes, and a fleet program for business owners.
With a current website that was difficult to update and confusing for site visitors, Mr. Sparkle was looking for a new website with an updated look and feel, improved functionality, and ease of use for site visitors and the company alike.
Web Solutions built a new mobile-friendly WordPress website with a fresh design, intuitive navigation, and dedicated pages for each location with directions and services offered. The new site allows customers to easily see all the services offered, as well as purchase unlimited memberships, download coupons, and find the nearest location.
For more information, visit https://www.mrsparklecarwash.com.
---