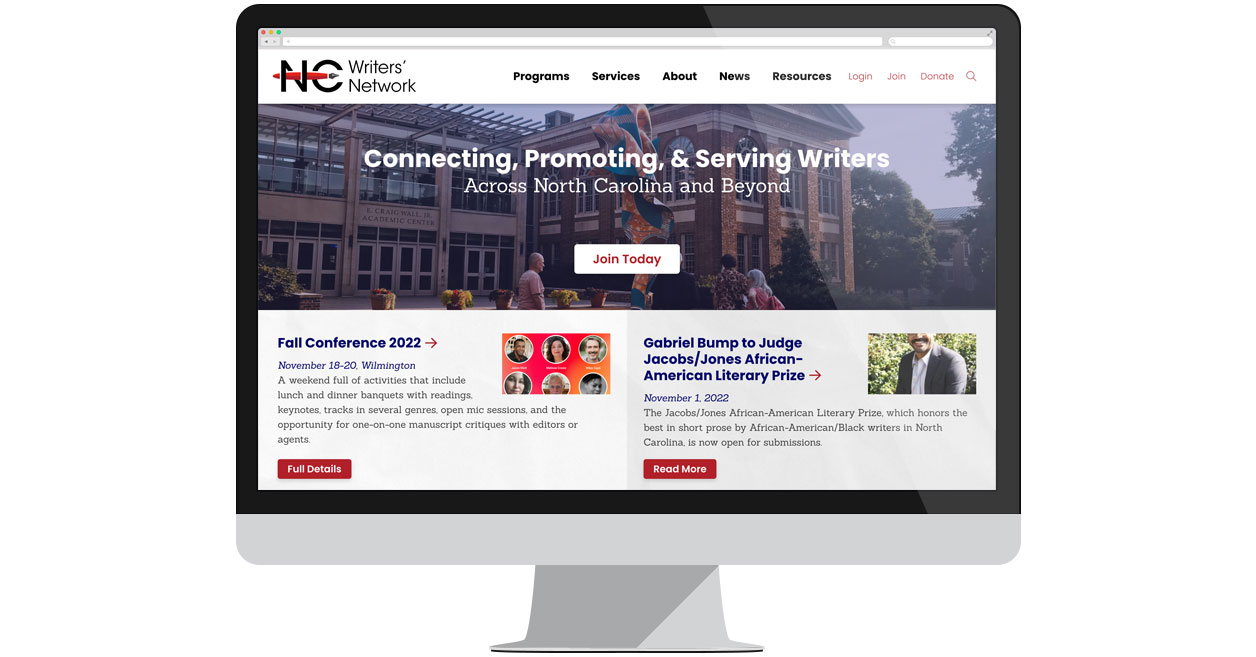 The North Carolina Writers' Network connects, promotes, and serves the writers of North Carolina.
In addition to providing education in the craft and business of writing, the North Carolina Writers' Network offers opportunities for recognition and critique of literary work, resources for writers at all stages of development, support for and advocacy of the literary heritage of North Carolina, and a community for writers.
The North Carolina Writers' Network had an existing website, but it was built in the Joomla content management system and was outdated and difficult for the organization to maintain.
Exposure built a new WordPress website with an updated look and feel and a responsive design to improve user experience for visitors accessing the site from mobile devices.
The new website has all the content from the previous website, plus improved usability features and an easy-to-update backend system.
For more information, visit https://www.ncwriters.org.
---