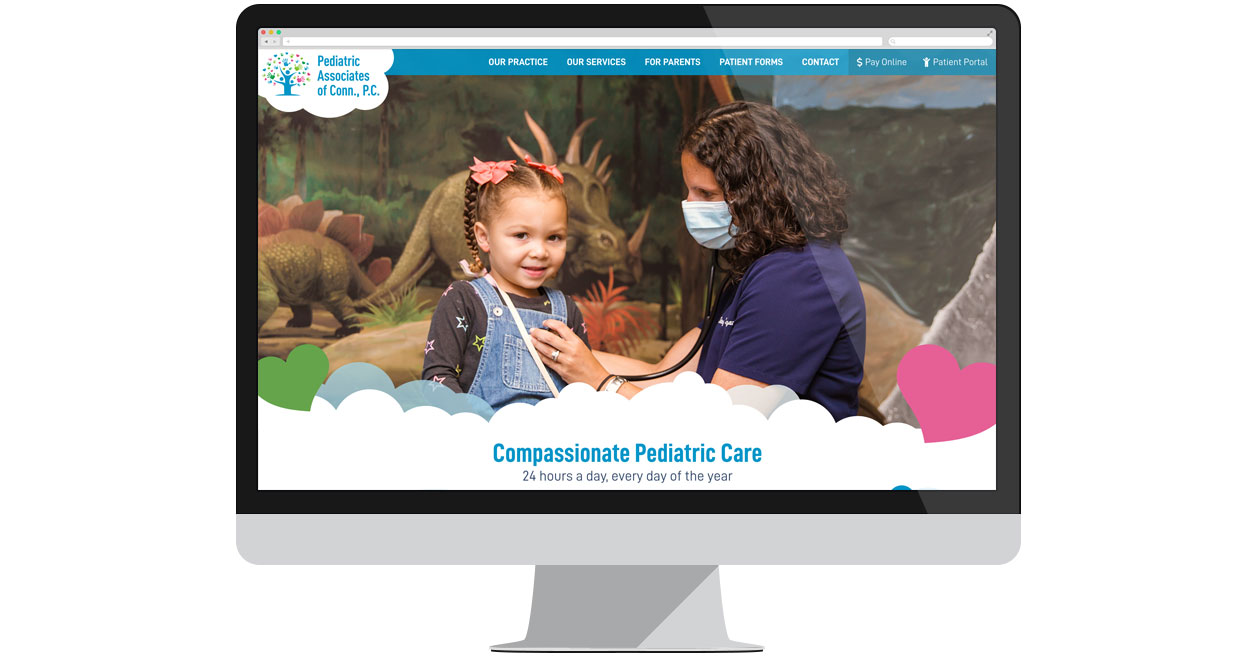 Pediatric Associates of Connecticut provides child-focused care for patients from birth through young adulthood, with 24-7 availability to help children thrive.
The practice was looking for a new website with a fun, colorful design to give patients and parents an easy way to find the information they need.
"We have a large patient population in the central Connecticut area, and while we communicate through social media and other in-house systems such as phone, text, and email, we wanted an up-to-date and very 'maintainable' website that would provide a resource to our current patients and their families, with a lot of accessible information, links, etc., to enable us to introduce ourselves and our practice to new patients, their families, and prospective patients," said Kent Belvin, Business and Practice Manager.
Web Solutions built a new website in v4 of its Content Management System, with a bright, cheerful design, a refreshed logo, an easy to use navigation, and fun touches like showing providers' baby pictures on hover.
"We love the fresh look of the new website; the ease of navigating the site whether using a computer, mobile phone or tablet; and the vast amount of resources and information now available to our patients," said Belvin.
"Web Solutions is an A++ team—creative, knowledgeable, and always there to guide, suggest, help and assist. We will remain partners now and into the future!
For more information, visit https://www.pediatricdoc.com.
---