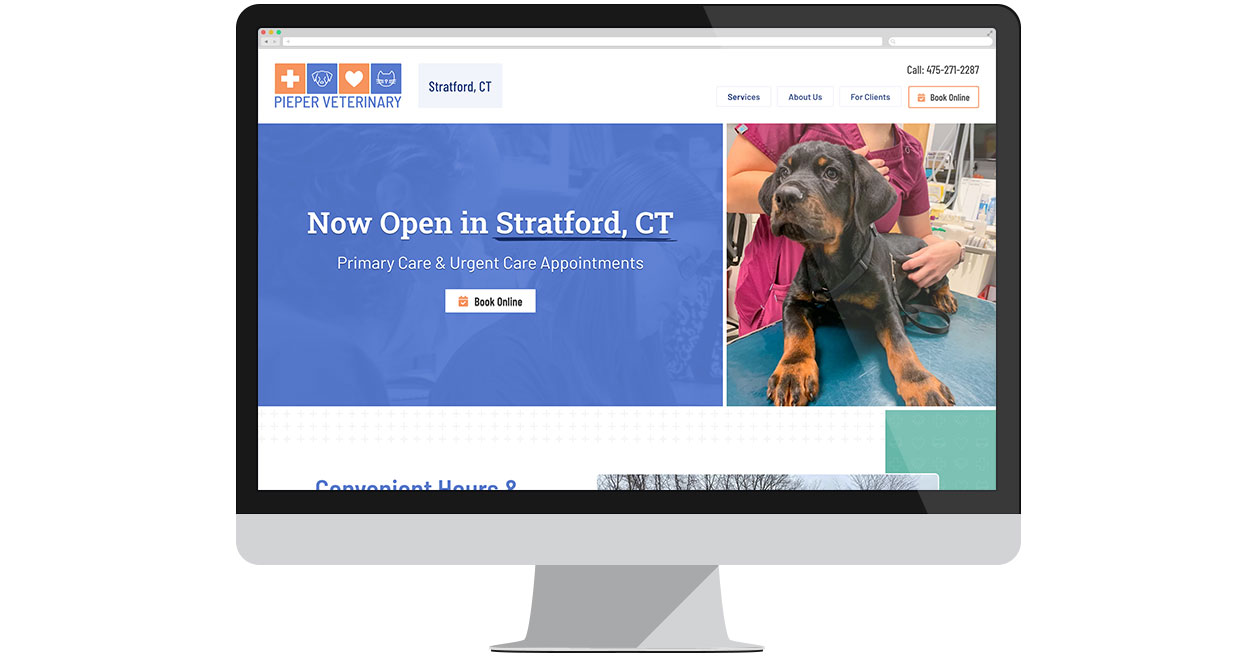 Pieper Veterinary was founded 60 years ago and now includes six general practice locations and two 24-hour emergency and specialty hospitals.
Exposure built a new main website for Pieper Veterinary in 2019, and the company wanted to launch another site dedicated to its new location in Stratford, Connecticut.
Using the same design and branding as the primary Pieper website, Exposure built a new dedicated website for the newly opened Stratford clinic. The site includes information on the services offered, the team, and the ability to book an appointment.
For more information, visit https://www.piepervetstratford.com.
---