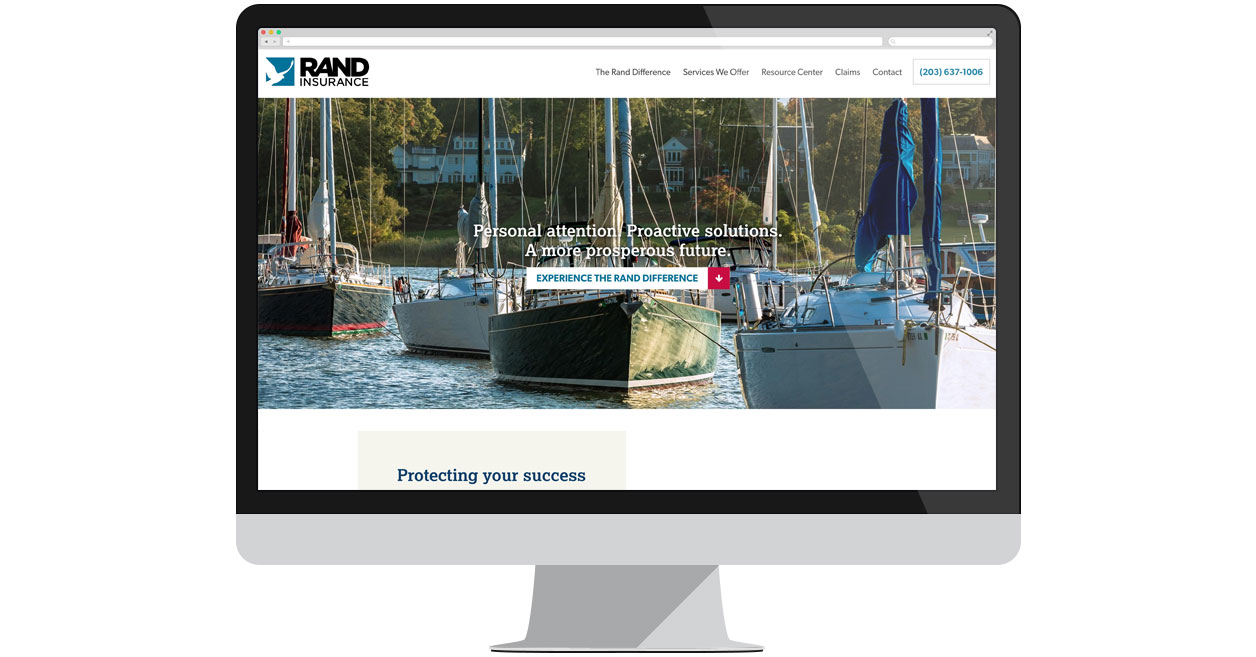 Rand Insurance is an independent insurance agency that has been providing tailored insurance products to protect, grow, and preserve the wealth of its corporate and individual clients since 1938. Though it primarily serves southern Fairfield County, the company is licensed in more than 40 states, which allows it to accommodate clients with coverage needs in other states.
The company was looking to upgrade its website to a more modern look and feel to reflect its high-end clientele. Web Solutions built a new website in its proprietary Content Management System v4.
The new site offers separate landing pages for the Rand Insurance's main service areas: Home and Collections, Auto and Watercraft, Liability and Excess, Life and Specialty, Business, and NANPA Photographers.
"Reaching potential clients is extremely different now than in the days when we depended on classic advertising and the Yellow Pages," said Meredith Bach, director of marketing and business development at Rand Insurance. "We've embraced the fact that having a great website with strong imagery and that's easy to navigate is critical to growing our business, expanding our digital footprint and differentiating us from our competitors."
"In order to promote our services and expertise, we required a contemporary, professional website – Web Solutions delivered! Partnering with Web Solutions was a great experience that enabled us to understand and reach our goals," Bach added. "The team at Web Solutions was intelligent, responsive, patient, and did an incredible job keeping the project moving forward. They managed our expectations every step of the way and we look forward to continuing our partnership."
For more information, visit www.randinsurance.com.
---