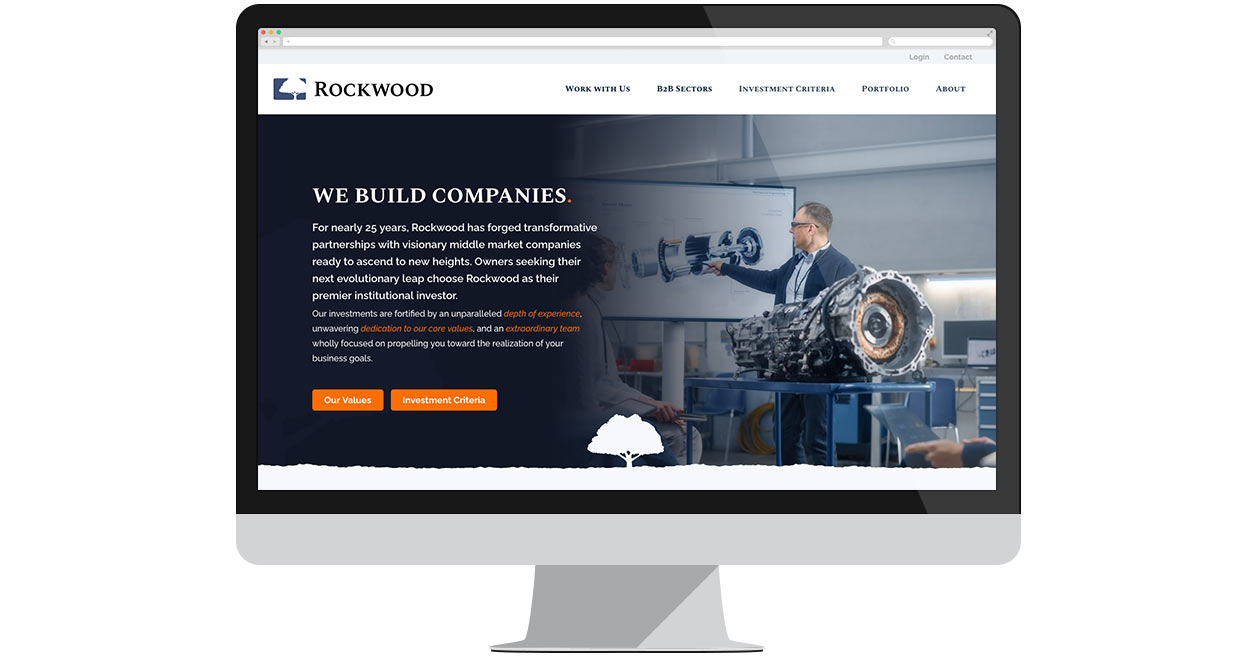 Rockwood Equity is a private equity firm that partners with entrepreneur or family-owned businesses and corporate divestitures in the lower middle market, including privately owned businesses in need of a partnership or owner transition and divestitures of non-core divisions of larger companies.
In reviewing its current website, Rockwood management realized there was redundant information that needed to be streamlined. The company also wanted a fresh design, an engaging home page, and an intuitive navigation so site visitors could easily find what they're looking for.
Exposure built a new WordPress website that is easier to maintain and keep updated, with a fresh design, new and reorganized content, and a custom portfolio module.
"The new Rockwood site is designed to provide information to our key audiences, primarily intermediaries and business owners, about what makes us an ideal investment partner for companies looking to enter the next stage of growth," said Kristin Ament, Operations Director. "This includes detail on our focus sectors, as well as our proprietary Rockwood River Guide Network and Rockwood Growth System."
"The navigation structure of the site creates a seamless, easy way for users to access a wealth of information about our firm in easy-to-digest pieces," added Ament. "We particularly like how Exposure designed the Portfolio section, which allows the user to click on particular criteria they're looking for, including sector, business type and location, to receive more tailored information on the companies we've owned in those areas."
"Exposure has been a true partner to Rockwood in the development and management of our new website," said Ament. "They collaborated with us every step of the way on the overall strategy, content, design and SEO and provided valuable counsel and expertise throughout the process."
For more information, visit https://www.rockwoodequity.com.
---