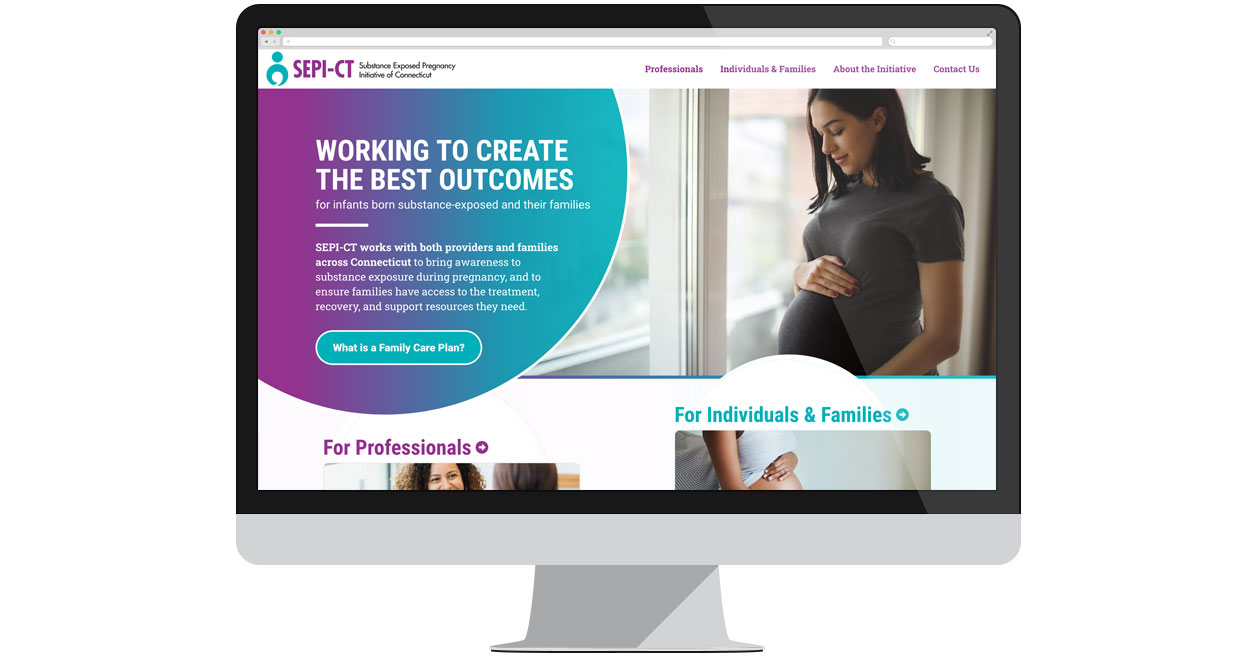 The Substance Exposed Pregnancy Initiative of Connecticut (SEPI-CT) aims to improve the health and well-being of infants born substance-exposed through supporting the recovery of pregnant people and their families.
SEPI-CT did not have an existing website, and was looking for a web presence to raise awareness about the help and resources available for pregnant women who are struggling with drugs or alcohol.
Exposure created a logo for the initiative and built a new website with dedicated landing pages for professionals, individuals and families, and anyone who wants to learn more about SEPI-CT.
"We worked with Exposure to come up with a new logo in turquoise and purple to represent addiction recovery, and I really like how the website design carries that over—it feels very warm and comforting," said Mary Fitzgerald, SEPI-CT Program Specialist. "I also really like the inclusive imagery and diverse pictures of families. We wanted to make sure everyone feels represented when they visit the website."
"I love that it's crisp-looking and that there are big bolded sections, so as you're going through the website it keeps your eye entertained but not overwhelmed," said Pam Mulready, SEPI-CT Program Manager. "Each section of the site is catering a different audience, so each group is directed to enter through their own portal to find the information most pertinent to them."
"Working with Exposure was a very smooth process," said Fitzgerald. "They really nailed the website—it's exactly what our vision was, they really brought it to life."
For more information, visit https://www.sepict.org.
---