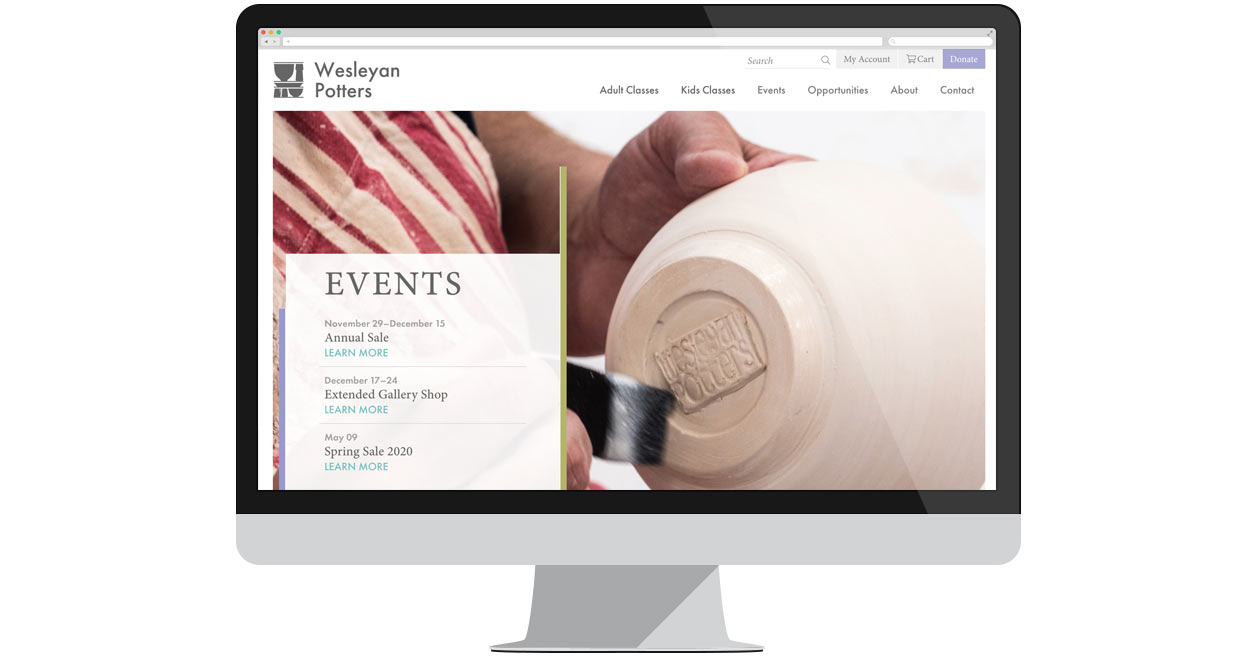 Wesleyan Potters is a nonprofit school and cooperative guild in Middletown, CT, that has been providing quality educational programs in handcrafted arts since 1948. In addition to pottery, Wesleyan Potters offers classes in weaving and metalsmithing.
The existing website for Wesleyan Potters had higher than normal downtime and was difficult to navigate, especially for mobile users. Wesleyan Potters wanted a new site that was clean and visually interesting, easy and logical to navigate, with a friendly and inviting feel.
Web Solutions built a new website in its Content Management System v4, with the Enrichment Platform. The new site is mobile friendly, with a better calendar of events and the ability for students to register and pay online.
The site also enables Wesleyan Potters to better showcase major events on the home page, and has a customized staff module that lets faculty members and artists include photos of their work.
For more information, visit www.wesleyanpotters.com.
---