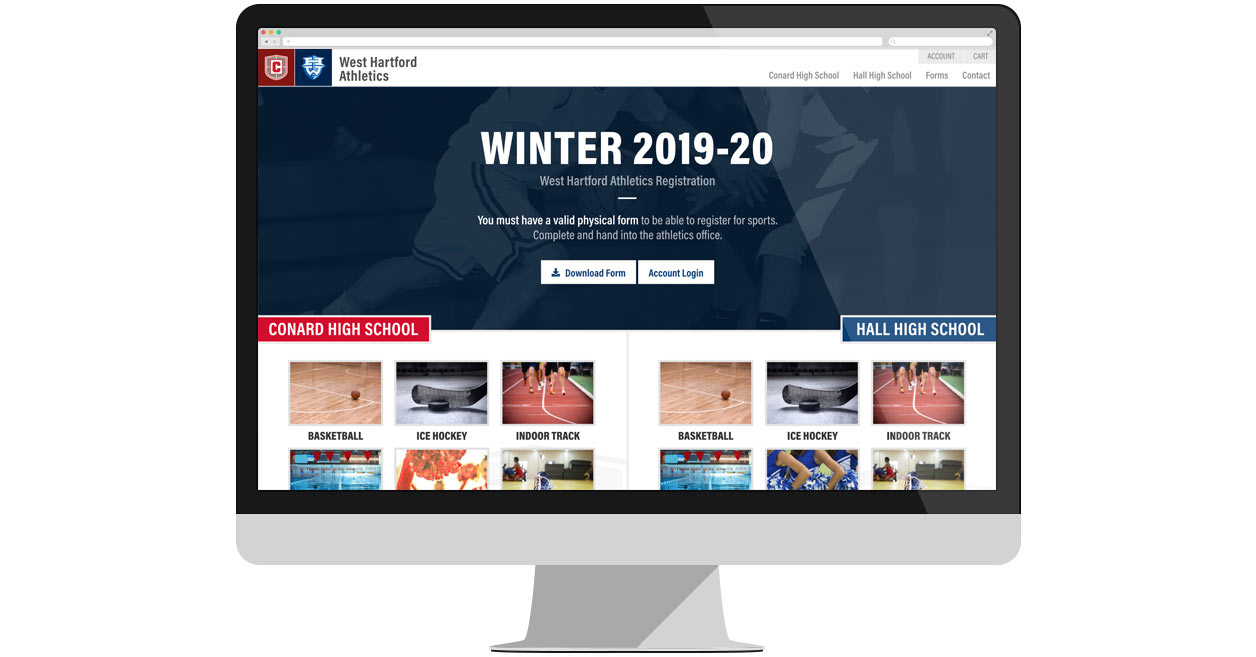 For parents of students at West Hartford's public high schools—Conard High School and Hall High School—signing up for athletics used to be done through the West Hartford Adult Education website, but the process was confusing.
According to Jason Siegal, Director of Athletics for West Hartford Public Schools, West Hartford Athletics wanted its own site—a user-friendly web-based registration platform that lets families easily register their children for athletic teams.
Web Solutions built a new website on its Content Management System v4 Enrichment platform, which lets parents easily find sports for each school and register and pay online. As a custom feature, the site will only let parents register if their child has a current physical on file. Parents can download the form from the site, have a doctor fill it out, then turn it in to the school and the school will update the child's status to enable parents to register them.
"We like the fact we have cut down on paper use and are moving to a more green process," said Siegal. "The new site allows forms to be filled out and completed through the website, reducing the amount of hard copy forms we receive. Having items sent electronically helps the overall process of athletic registration."
"The Web Solutions teams was great to work with in each phase of creating our new website," said Siegal. "Their team has been, and remains, responsive to our needs to ensure we have the best product possible."
For more information, visit www.whathletics.org.
---