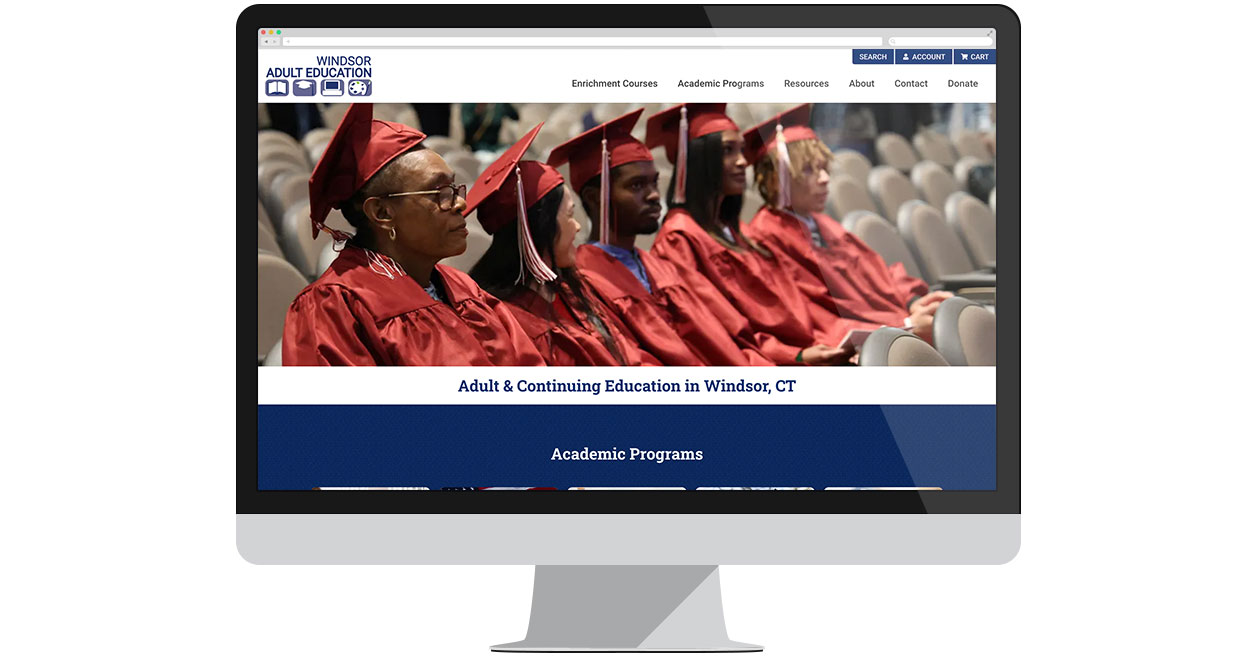 Windsor Adult Education provides a wide variety of educational programs to meet the needs and interests of the adult residents of Windsor, Connecticut.
These include state-mandated courses including include high school completion, adult basic literacy, English language, and American citizenship instruction, as well as a multitude of enrichment courses including arts and crafts, computers and business, dance and music, health and fitness, home and garden, languages, money management, personal growth and recreation.
Windsor Adult Ed already had a website built by Exposure on its Web Solutions Content Management System v4 that gave site visitors an easy way to browse classes and register, but wanted a new site with the same functionality but an updated look and feel.
Exposure updated the site with new colors and updated branding, plus improved navigation, and a simple registration process. It also added a custom calendar view showing when classes meet.
For more information, visit https://www.windsoradulted.org.
---