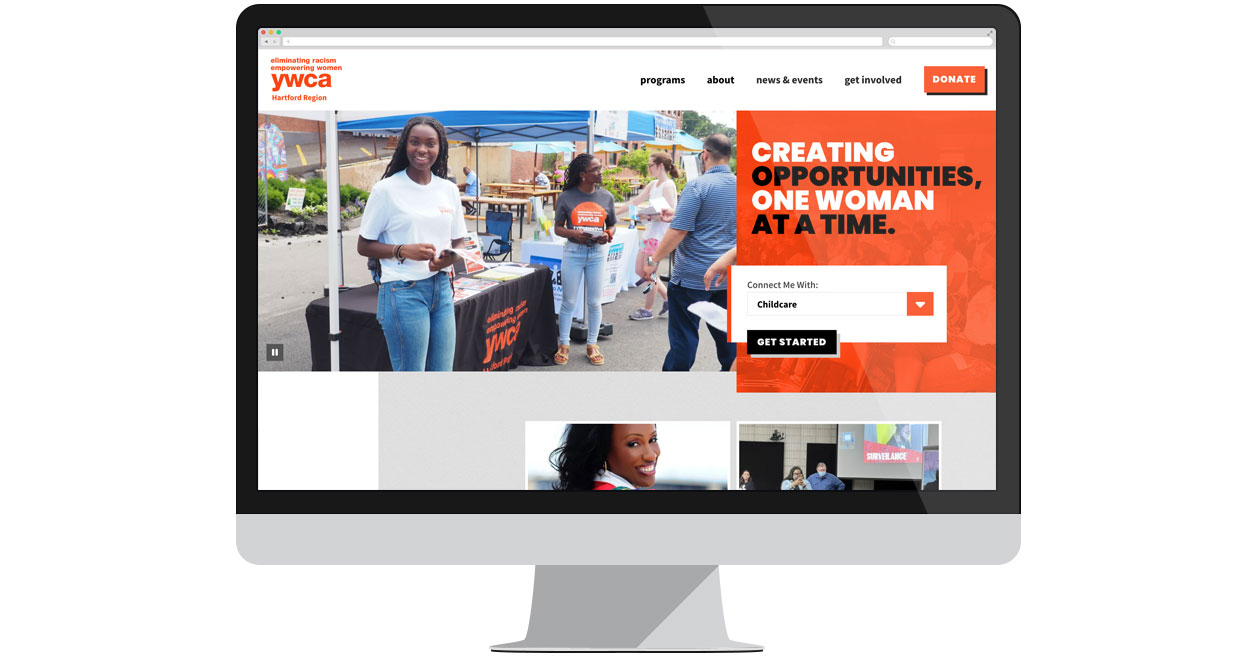 YWCA Hartford Region serves nearly 2,000 individuals annually through programs and services at 23 locations in the greater Hartford region, including early learning and school-age childcare, emergency shelter and supportive housing, youth leadership development, racial justice awareness, financial literacy education, and career pathways initiatives.
"Our website is our primary marketing vehicle and the point of contact for most of our constituents," said Sharon Bellinger, Chief Development Officer. "Given the variety of programs we offer, It can be a resource for youth, women and families. It is a portal for donor giving. And it is a way to share the good work of YWCA Hartford Region with the public."
The organization was looking for an updated website that was easy to use for its audiences and easy to manage for YWCA personnel.
Exposure built a mobile-friendly WordPress site according to the YWCA brand guidelines, with an improved organization and a programs megamenu to enable site visitors to quickly find what they're looking for, as well as a "Connect Me With:" drop-down search box in a prominent position to give site visitors a shortcut to popular programs such as childcare, career training, and advocacy initiatives.
"The new website is much cleaner and easier to navigate," said Bellinger. "It is logical in its design and makes it easy to find the information you are seeking. Also, the backend is easy to work within, and my team can update the information easily."
"The Exposure team was easy to work with, presented their needs and timeline in an easy to understand format, and was gracious in explaining technical aspects of the work to non-tech savvy people. They kept us on track to launch as expected and were very responsive and answered all our questions. The site is what we wanted, asked for and received."
For more information, visit https://www.ywcahartford.org.
---