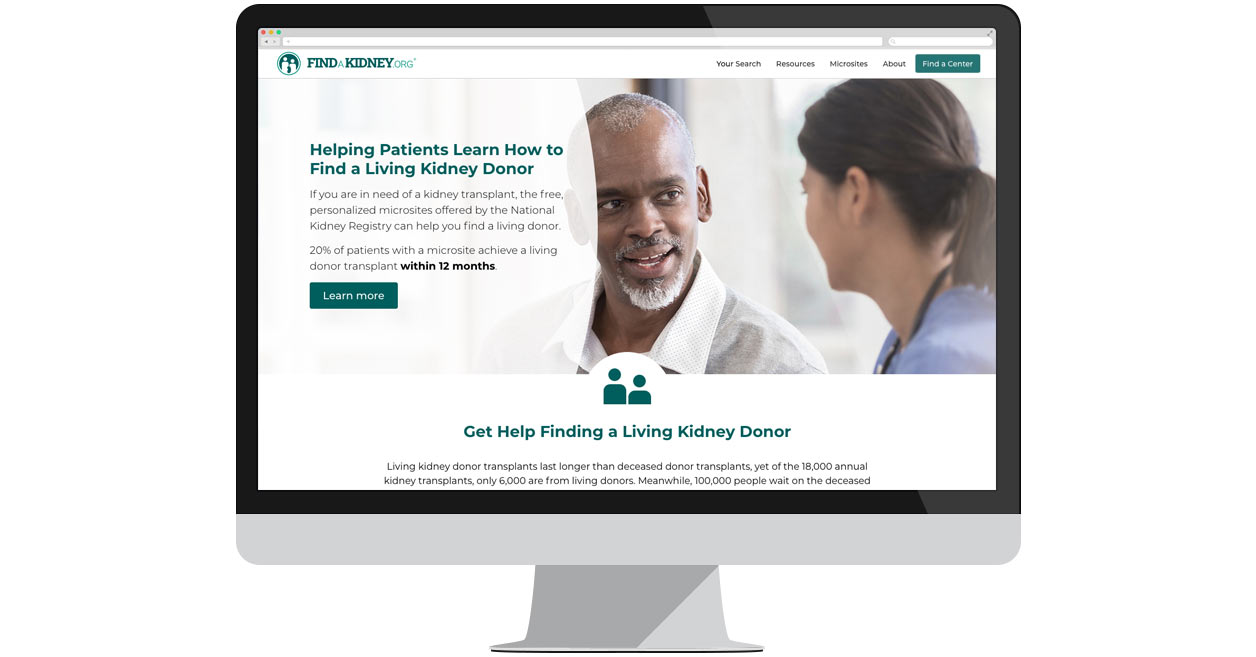 Approximately 100,000 people are waiting for a life-saving kidney transplant. Of the 18,000 people who receive a kidney transplant every year, just one-third receive a kidney from a living donor, which can last up to twice as long as a deceased donor kidney transplant.
FindAKidney.org, a subsite of the National Kidney Registry, aims to end that imbalance by giving kidney patients the tools and information they need to find a living donor.
FindAKidney.org offers valuable guidance on how to put together a search team and run a successful donor search campaign, as well as free coaching from donor mentors and a personalized microsite to enable kidney patients to tell their story and spread the word about their donor search.
"Trying to find a living kidney donor can be a complicated and overwhelming experience," said Samantha Hil, Microsite Program Manager for the National Kidney Registry and the recipient of a living kidney donor transplant. "With FindAKidney.org, our goal is to help patients and their families, friends and champions through every step of that process, from suggested scripts for how to ask people to consider donating to a comprehensive set of tools and resources to make their kidney donor search easier, less stressful, more organized and ultimately successful."
For more information, visit https://www.findakidney.org.
---