Digital

Ads

Digital advertising is a fast, flexible, and accurate way to reach your target audience at every stage of the sales funnel. We're well-versed in a wide range of approaches and can develop a strategy to meet your needs and budget.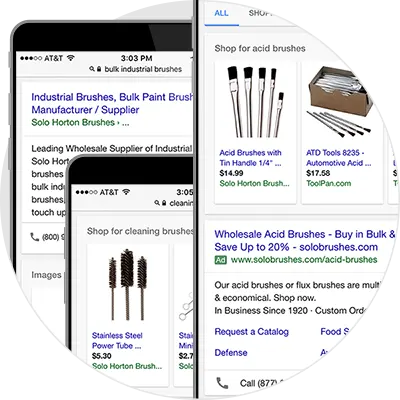 PPC Management
Pay-per-click (PPC) ads let you reach people who are already looking for what you're selling and who are ready to make a purchase.
Our Bing and Google Ads-certified PPC specialists create compelling search ads that bring in business.
Keyword management and bidding
Ad copywriting
Campaign performance optimization
Landing page creation and A/B testing
Social Media Advertising
Social advertising is a cost-effective way to reach a specific audience on platforms aligned with your brand's goals.
We'll help define your target audience and create on-brand ads and messaging to motivate the right people to take action.
Audience research and targeting
Social media platform selection
Boosted posts
Social ad campaign development
Ad content creation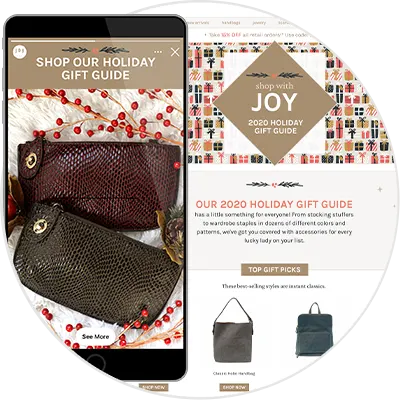 Display Advertising
The human brain is hardwired for visual content, so a well-designed display ad is always a great way to showcase your brand.
We create targeted display ads that strengthen brand awareness and increase your reach.
Google Display ads
Facebook Display ads
Instagram ads
LinkedIn ads
Retargeting/remarketing ads
Media Buying
Maximize the impact of your advertising efforts, reduce your costs, and uncover new placement opportunities.
From traditional TV and print ads to sophisticated, data-driven B2B targeted digital advertising, we gather data and use it to reach your audience.
Programmatic display ads
Retargeting banner ads
Behavioral-targeted in-app ads
Native content consumer ads
National and local TV and radio ads
Print ads, including magazine, newspaper, billboards, displays