11 Dos & Don'ts for
Digital Marketing

in 2022

Updated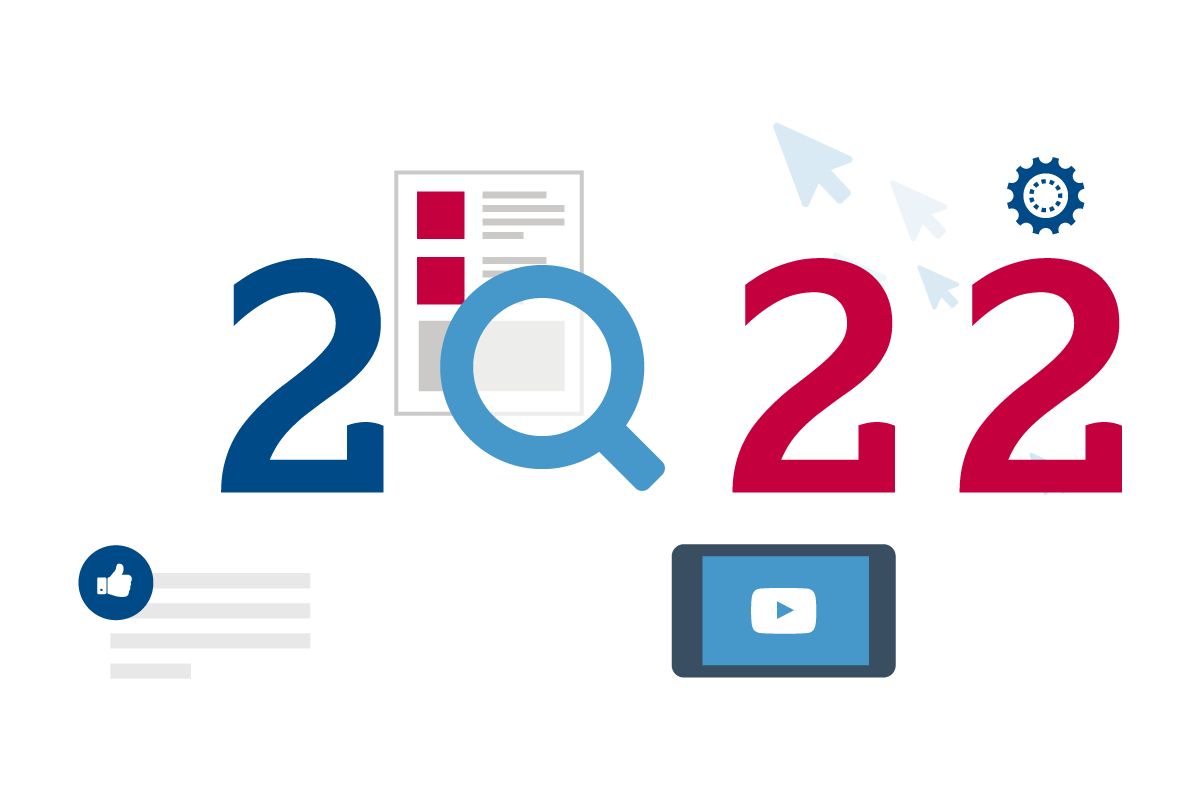 Digital marketing has evolved significantly since its birth more than 25 years ago, and the last few years have brought even more dramatic changes.
Now is the perfect time to assess your digital marketing efforts to make sure you're using the most up to date methods to get the best results possible. Here are a few key dos and don'ts for digital marketing in 2022.
Do optimize your website for Google's Page Experience and Core Web Vitals. Google now uses both Page Experience (which includes all aspects of how a user interacts with a web page, including mobile usability, website security, HTTPS usage, and ad experience) and Core Web Vitals (a collection of benchmarks that measure the speed and stability of a website) as ranking factors, so it's crucial to ensure your website performs well in all categories.
Don't neglect customer experience. Be sure you know your customers and understand their pain points and how you can help them. Your knowledge of your customers should inform all your marketing efforts—do everything with your customers in mind and look at everything from your customers' point of view.
Do offer a strong company blog that delivers real value for your customers with well-written, relevant content. Use keyword research, comments on social media, interviews with customer-facing employees, and customer surveys to find the questions your customers want answered, then use your blog to answer them.
Do focus on mobile. Google is now mobile-first and many of your site visitors will be using mobile devices, so make sure your website delivers an excellent user experience for mobile visitors.
Don't ignore email. The pandemic has only increased the value of this tried-and-true channel for connecting with customers and generating business. Focus on creating engaging email campaigns with a clear goal for your business and a compelling value proposition for your customers.
Do use digital advertising to supplement organic search. Digital advertising has become one of the most important forms of advertising, generating an estimated $556 billion in spending in 2022. Whether it's PPC, display ads, or social media advertising, digital advertising is a great way to build brand awareness and reach your target audience.
Don't overlook video in your marketing mix. Video is hugely popular with consumers, and that makes it hugely popular with marketers—86% of businesses use video content to reach their audience, and 92% of marketers say it's the most important part of their marketing strategy. Create videos to generate interest, provide explanations or how-tos, or give customers a look behind the scenes.
Do integrate personalization into the entire buyer's journey to create deeper relationships with your customers. Making the extra effort to gather information about your customers will enable you to target your marketing efforts toward a specific audience with a specific need or interest, increasing your chances of making a connection and a sale.
Don't downplay the importance of live video. Online live streaming grew 99% from 2019 to 2020, and 80% of consumers prefer watching a live video to reading a blog post. Explore live video options on YouTube, Facebook, Instagram, and Twitch to find the format that works best for your business.
Do optimize for local search. With more and more people using mobile devices to search for local businesses "near me," local search optimization is crucial. Be sure to claim your business, make sure you're included in local business listings, and add localized content to your site.
Do see the recent changes in the world as an opportunity. Marketing has undergone major changes since the beginning of the pandemic, and while those changes have posed some challenges, they have also opened new doors. Be aware of how your customers' needs and expectations have evolved, and modify your marketing to seize new opportunities.
---