Which Type of Digital Advertising

Is Right for Your Business?

Updated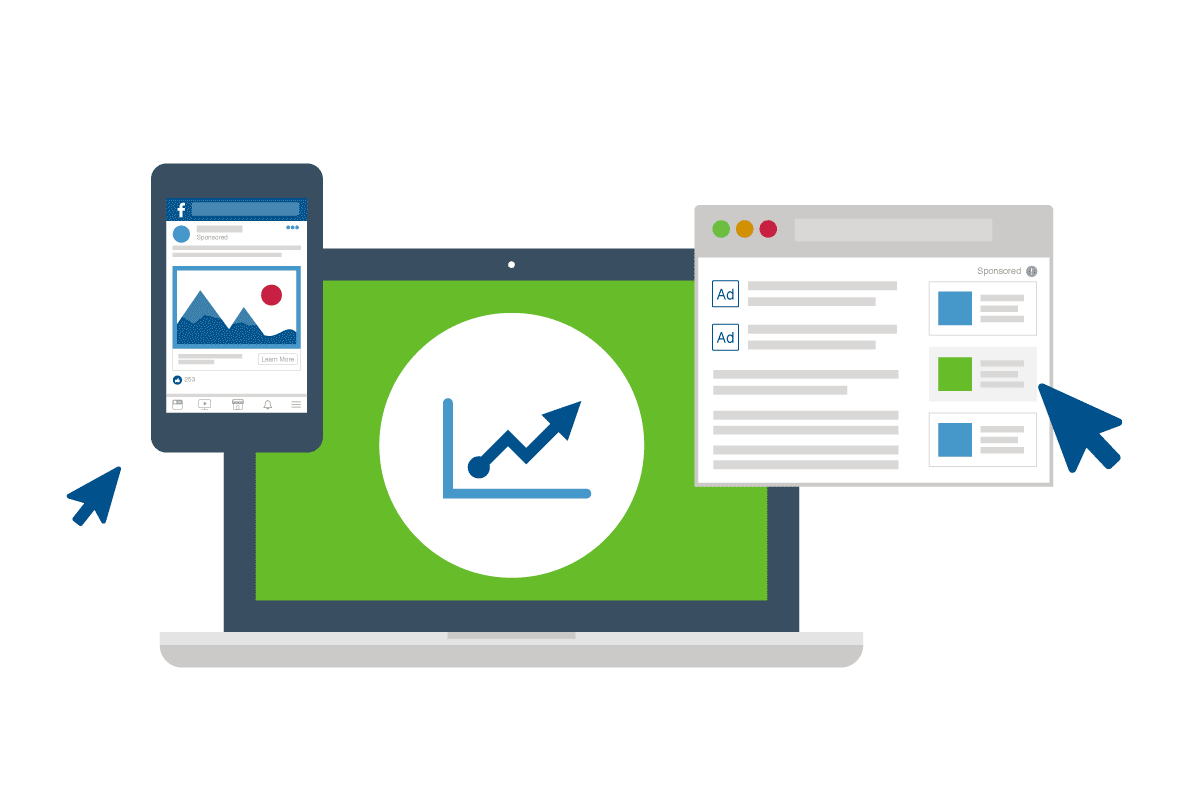 Digital advertising is one of the fasting growing types of digital marketing and by far the strongest advertising sector.
Spending on digital advertising surpassed TV ad spending in 2016, and grew to $139.8 billion in 2020, a 12.2% increase over 2019 despite the pandemic.
There are multiple options for digital advertising spend—here's how to decide which is best for your business.
Before you start using any type of digital advertising, the first thing you should do is establish what your goals are. Are you looking for brand exposure? Immediate sales? Promising leads to nurture? The answer will dictate which type of digital advertising to use.
Paid Search Ads (PPC)
---
Choose search ads if you want to reach people who want what you're selling and are ready to make a purchase.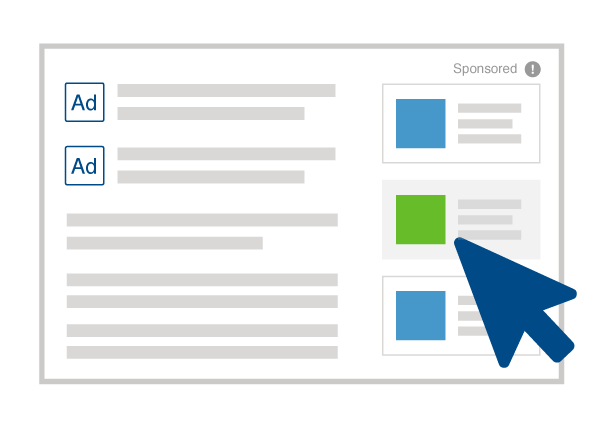 Unlike traditional advertising, which "pushes" a product toward the customer, paid search ads (also called pay per click) are pull marketing, which means they draw customers to the products. People who see your search or pay per click (PPC) ads are already looking for your product or service, which means they are prequalified and more likely to result in a conversion.
Search ads are a good option for companies offering services that people are likely to search for, such as "pest control CT" or "apartments for sale in NYC." When someone conducts a search for that key term, your PPC ad will pop up along with organic search results, presenting your service to them at the exact moment when they need it. If they click on your ad, you pay your bid amount and the visitor is taken to your website or landing page, where they can learn more, make a purchase, or sign up for a service.
The cost of a PPC ad depends on several factors. With PPC, Google decides what ads to show based on the search a web user makes, and the advertiser is charged every time someone clicks on an ad that appears in the search results. The average cost-per-click across all industries in Google AdWords on the search network is $2.69, but cost can vary considerably depending upon the competitiveness of a keyword. For the best ROI, it's important to choose the right keywords and align them with relevant ad copy and landing pages.
Display Ads
---
Choose display ads if you want to expand your audience by reaching people who might have an interest in what you're promoting.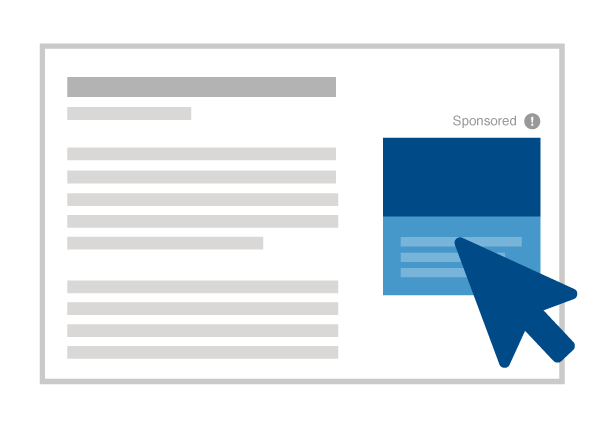 Display ads are a good choice for a company that is looking to increase brand awareness and recognition rather than drive immediate sales.
With display ads, you can target people based on demographics, what websites they visit, and what content they read online. Ads appear to people that may have an interest in the ad based on their other related interests, but are not proactively looking for the product or service advertised. Display ads are more like online billboards, albeit with the ability to target specific interests and profiles.
It's important to remember that though many people see display ads, very few people click on them. The average click-through rate for ads on the Google Display Network is .46%, compared to 3.17% for Google search ads. However, while display ads don't get as many clicks, they can offer high visibility, which is important if you're looking for brand recognition.
Social Ads
---
Choose social ads if you want to introduce your company and start a conversation with a specific type of person who might be interested in what your company offers.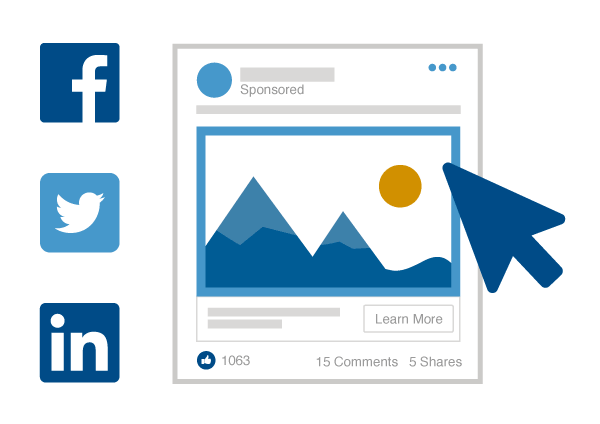 Social ads don't offer broad exposure, like displays ads, because they are limited to a single social channel; and they don't offer the ability to target by immediate intent, like PPC ads. But there's a reason social media advertising revenues reached $41.5 billion in 2020, about 30% of all internet advertising revenue.
With social advertising, more so than any other type of digital advertising, you can target potential new customers based on specific data they themselves have supplied, meaning you'll be able to reach your target demographic with a high degree of accuracy.
You can target your social ads using a large number of factors, including basic things like age, gender, language, and geographic location, as well as more personal factors such as interests, activities, social connections, and purchase behaviors. Using lookalike targeting, offered by Facebook and LinkedIn, you can even reach new users based on their similarities to your known audiences.
While social advertising may have started out as a way for companies to reach consumers, it has actually become popular for business-to-business advertising as well, with more than 50% of B2B marketers saying social media ads are affordable and highly effective.
Each type of digital advertising has its strengths and weaknesses, and each may have specific benefits for your business. In most cases, a carefully calibrated advertising mix driven by the specific goals of your company will yield the best results. Not sure which options are best for your business? Give us a call!
---