Content
Go beyond telling your story—strengthen your brand, increase website traffic, and transform prospects into customers. We create high-quality, targeted content that delivers value for your customers as well as your business.
Content Marketing
We build on your company's insights and expertise to develop valuable content that demonstrates thought leadership, builds trust in your business, generates leads, and encourages engagement.
From website copywriting to email newsletters, we can deliver well-written, relevant content that attracts and converts prospects into customers.
Content audits, with identification of content gaps and action recommendations
Content creation for blogs and social media
Downloadable content for lead generation, including whitepapers, ebooks, and case studies
Mapping content to the buyer journey
Content promotion and performance analytics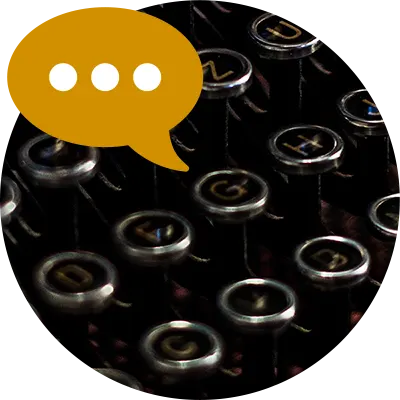 Copywriting
Our experienced copywriting team crafts compelling content that communicates your message and prompts your target audience to act.
Whether it's keyword-optimized website content, a new product name, a company tagline, or a targeted email campaign, our writers know how to grab your customers' attention.
Website content fully optimized for your preferred search terms
Press releases, company news, and blog posts
Advertising copy for individual ads, campaigns, and landing pages
Content for email campaigns
Editing
Know what you want to say but not sure how to say it? Confused about when to capitalize or where the punctuation goes?
When you need professional editing but don't have a dedicated writer on staff, our content team can take your knowledge and craft it into well-written, high-quality content.
Proofreading and copy editing
Keyword optimization
Comprehensive line editing and structural editing
Collaborative writing and writing from interviews
Content Curation
When you don't have the time or budget for original content, strategic content curation is an effective way to keep your brand top-of-mind with customers.
We'll dive deep to find relevant content that helps to establish your thought leadership. Then we'll craft an introduction that brings your brand into the conversation and share it on the mediums of your choice.
Ongoing or on-demand content searches
Identify content to fill holes in your editorial calendar
Monitoring of industry news for relevant, valuable content
Sharing content in press releases, blog posts, social media posts, email newsletters