How to Get Your Website Ready

for the Google Page Experience and Core Web Vitals Update

posted on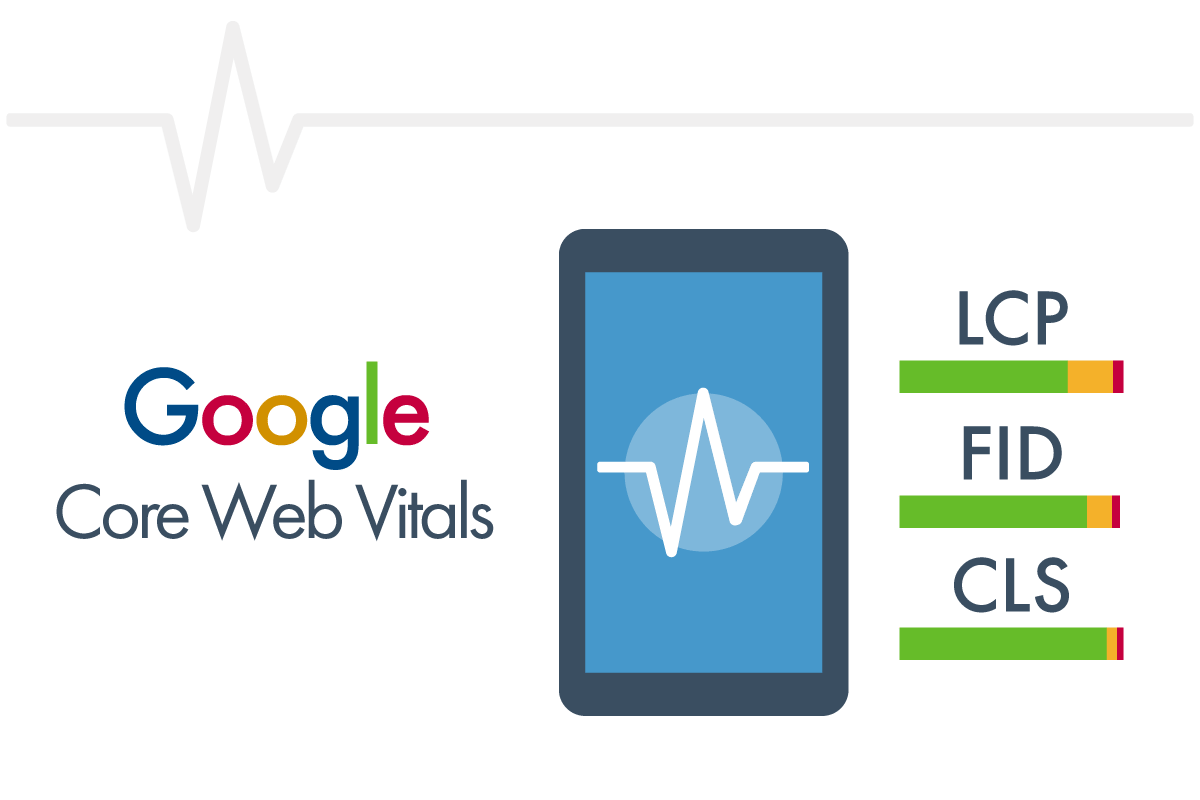 Starting in mid-June, Google will begin using Google Page Experience as a search ranking factor, emphasizing its commitment to rewarding sites that offer the best online experience for their visitors. Here's what you need to know, and how to prepare.
What is Google Page Experience?
Google Page Experience is a new factor in Google's search algorithm that will affect how website pages are ranked. Google Page Experience includes all aspects of how a user interacts with a web page—the "page experience" it provides.
Why Does Google Page Experience Matter?
Google will be using Google Page Experience to grade and rank websites, so the better the user experience your website offers, the more likely it will appear higher up in search results.
How Do I Prepare My Website for Google Page Experience?
None of the ranking factors included in Google Page Experience are new. In fact, Google has repeatedly emphasized the importance of website speed, mobile friendliness, and other factors included in Google Page Experience, so hopefully your website is already optimized for four of the five elements required to earn a "good" Google Page Experience rating:
Mobile usability: A website must be free from mobile usability errors such as too-small text, unsupported plugins, non-responsive design, or clickable elements positioned too close together.
Website security: A website must not have any security issues, such as malicious or deceptive content, i.e., malware, phishing, or fraud.
HTTPS usage: The site must use HTTPS, the more secure version of the HTTP communication protocol.
Ad experience: Google penalizes sites for using intrusive interstitials, which are pop-up ads or overlays that disrupt the user's experience.
The fifth element is a new metric developed by Google called Core Web Vitals, which we cover below. To check your website for Google Page Experience performance, use the new Page Experience report in Google Search Console.
What are Google Core Web Vitals?
Google's Core Web Vitals are a set of benchmarks designed to measure the speed and stability of the page loading experience from the user's perspective. Focused on more technical aspects that contribute to website user experience, Core Web Vitals test three main elements:
Load time: The time it takes the main content of a page to load. This metric is called Largest Contentful Paint (LCP), and it measures how quickly the largest item (image, content, etc.) appears on the page. Your site's LCP measurement should be less than 2.5 seconds.
Interactivity: The time it takes the website to process a user interaction, such as a button click, once it has been initiated. This metric, called First Input Delay (FID), shows your website's ability to respond to the action a user wants to take. FID should be no more than 100 milliseconds.
Visual stability: The degree to which the content of a page shifts or moves as pop-up ads or other content interrupt or move the content a user expects to see. This metric is called Cumulative Layout Shift (CLS) and should be less than 0.1.
Bear in mind that these measurements are not one-off—to get a true sense of the user's experience, Google tracks these metrics on an ongoing basis and scores based on the cumulative performance of a page over about a month.
There is no penalty for not meeting Core Web Vitals benchmarks, but those sites that do meet the standards for all three metrics will get a rankings boost when Google starts to implement Page Experience and Core Web Vitals in June.
To see if your site is meeting Core Web Vitals benchmarks, see the Core Web Vitals report in Google Search Console, which will identify which pages on your site score poorly.
What Can I Do to Prepare for Page Experience and Core Web Vitals?
Test your website speed and make adjustments if necessary. According to Google, your website should load in three seconds or less; two seconds if it's an ecommerce site. Any slower and you're likely to see increased bounce rates, fewer conversions, and lower customer satisfaction. Many websites fall short of this benchmark—in one analysis of 5 million web pages, the average load time was 10.3 seconds on desktop and 27.3 seconds on mobile. The Core Web Vitals LCP measurement is not the same as website speed, but ensuring all elements of your website are loading as quickly as possible will also help your LCP score. Not sure if your website meets speed requirements? Test your website speed, then get tips on how to improve page speed.
Upgrade to HTTPS. Google has been urging website owners to switch to the HTTPS protocol since 2014, and the Page Experience update makes it mandatory for a "good" rating. Using the more secure HTTPS protocol, which adds encryption using an SSL (Secure Sockets Layer) or TLS (Transport Layer Security) certificate, will not only boost your search rank, it will protect your website and your customers from fraud and data breaches.
Optimize for mobile. Mobile friendliness has been an important Google ranking factor for at least five years, and with mobile now accounting for 55% of all internet traffic, mobile optimization is standard best practice. To ensure your website is offering a good experience for mobile users, use Google's Mobile Friendly Test, check the mobile usability report in Google Search Console, and follow these tips for providing an excellent mobile user experience on your website.
Optimize your images. Images can be a main source of speed loss for a website, so make sure images are optimized for both fast loading and mobile experience. Reduce image file sizes, optimize background images or replace with a solid color or pattern, consider putting large images or videos below the fold, and use alt text descriptions.
Have great website content. Website content is not part of Google Page Experience, but that doesn't mean it's not important. In fact, Google itself points out that content may be even more important than page experience. As Google said in a blog post on page experience: "While all of the components of page experience are important, we will prioritize pages with the best information overall, even if some aspects of page experience are subpar. A good page experience doesn't override having great, relevant content."
---