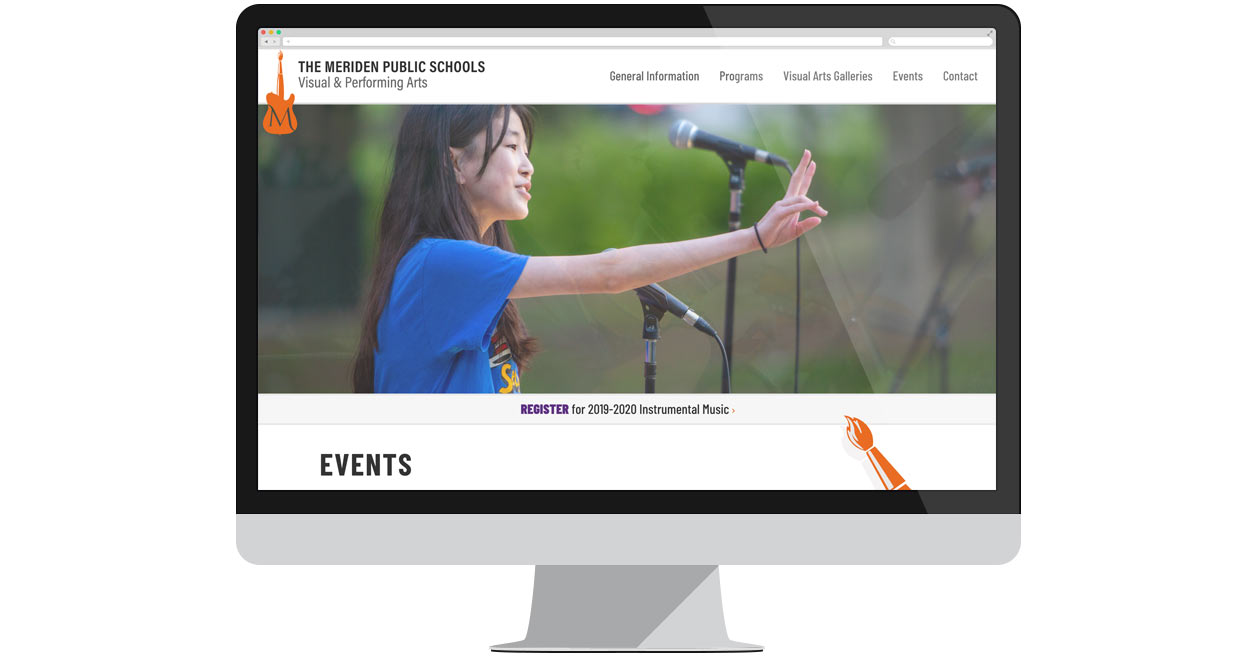 The Meriden Public Schools Visual & Performing Arts department offers a wide variety of activities and opportunities to students, their families and the greater Meriden community.
Meriden Arts was looking for a new website to provide information about upcoming events, programs, and department staff for the district and individual schools, as well as the ability to register for programs online.
Web Solutions built a new mobile friendly website with an updated look for users and easier management for administrators. In addition to a photo rotator on the home page featuring arts images from Meriden schools, the site includes visual arts galleries for the elementary, middle, and high schools in the Meriden Public School system.
For more information, visit www.meridenarts.com.
---