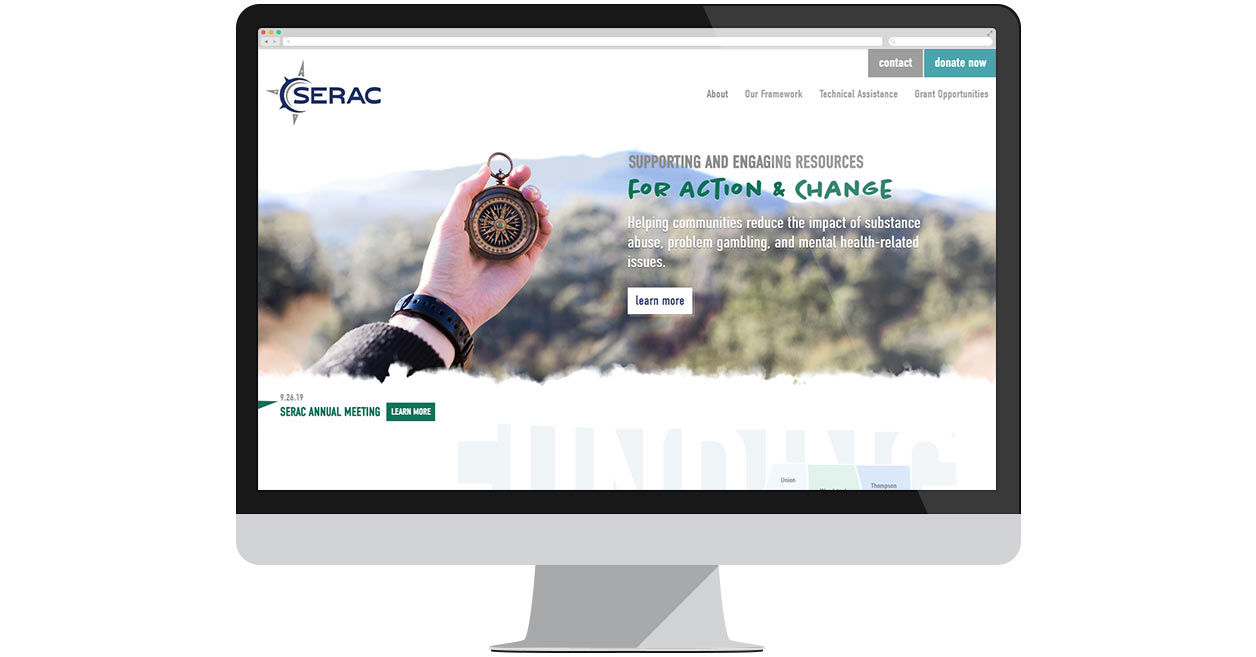 The Southern Regional Action Council (SERAC) is dedicated to helping communities in eastern Connecticut reduce the impact of substance abuse, problem gambling, and mental health-related issues.
SERAC works with community partners to strengthen prevention, treatment, recovery, and advocacy efforts in order to promote behavioral and mental health in 41 towns across the eastern region of Connecticut.
SERAC wanted a new website to better reflect its mission of preventing addiction and promoting mental health and wellness, including providing information on prevention and behavioral health and highlighting its ongoing efforts in the region.
Web Solutions built a new website in its Content Management System v4, with upgraded technology and a fresh design to match the new brand and logo.
For more information, visit www.seracct.org.
---