Hey Siri: Find My Business!
Updated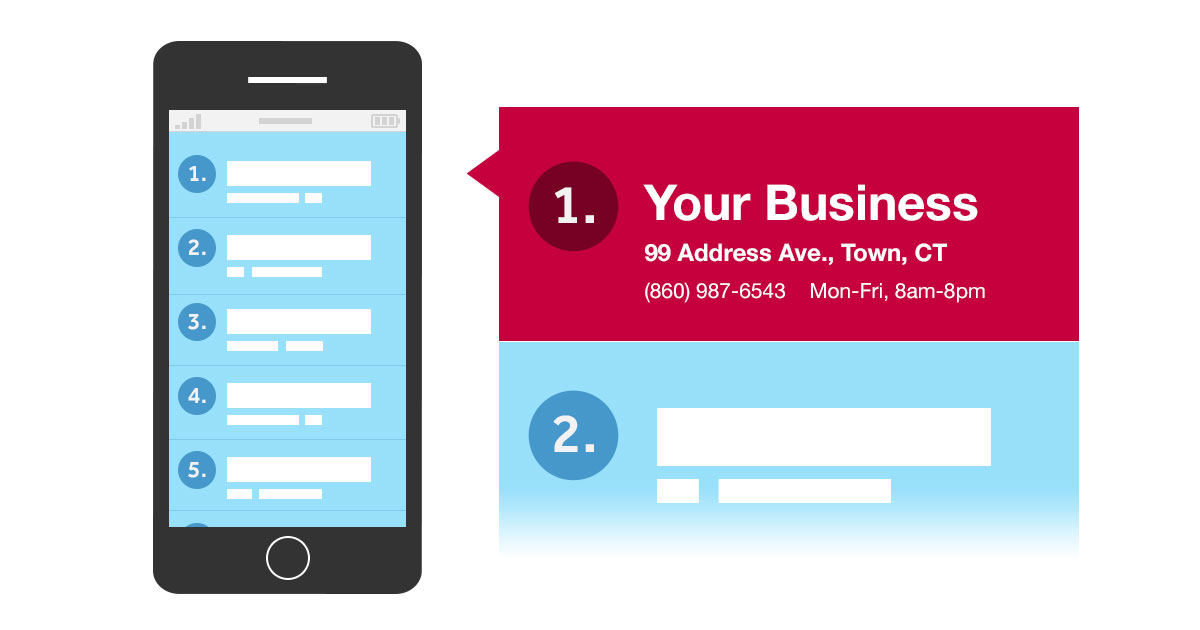 How do your customers search for you? You may be top-ranked in Google and Bing, but what about Siri? According to a 2019 report by Pew Research, 81% of Americans now own a smartphone, and according to a study by Chatmeter, 90% of smartphone owners use their device's digital assistant. The most popular smartphone voice assistant is the iPhone's Siri, with 44% of people who use a smartphone virtual assistant opting for Siri, compared to 30% who use Google Assistant.
As smartphone use continues to increase and voice search gets smarter, more and more people looking for local business recommendations are turning to Siri rather than a Web search engine, and if you don't know how Siri's search works, you could be missing out on valuable opportunities.
Here's how to make sure Siri can find you:
Get on the map. One of the most popular uses of voice search is to ask for directions, and 88% of people who conduct a voice-based local search on a smartphone are likely to use driving directions. Here's how to make sure those searchers can find your business:

Apple: Visit the Apple Maps Connect page and use your Apple ID to list your business.
Google: While you're at it, make sure you have your bases covered and add your business to Google Maps as well. Open the Google Maps app, search for your business, click "Are you the business owner?" and follow the prompts.

List, list list. Siri relies heavily on local listings, so make sure your business is listed on every local listing site you can find—Yelp, Google Places, Foursquare, Citysearch, etc. Many Siri searchers ask for "the closest____", so your physical proximity to the searcher makes a difference, but if your business has more online listings it could edge out closer competitors to move higher on the list.
Be consistent. Go through all your listings to make sure they're consistent in terms of spelling, abbreviations, even spacing. If you're listed as Acme at 101 Main St. in one listing and Acme, Inc. at 101 Main Street in another, Siri might think those are two separate businesses. Check to make sure your listings are consistent with your website as well.
Keywords are key. Use highly descriptive terms about your business and products in your listings and on your website. The more Siri knows about you, the more likely she is to recommend you.
Claim your listings. To make sure Siri knows your business is legitimate, claim your listing with each local listing website. The process is similar across most sites—you visit the Claim Your Business page and search for your business. If a listing pops up, click "Claim Your Business." If not, you'll be prompted to create a new listing.

Here's where to go to claim your local business listings:

Let's review. Siri uses ratings and reviews in determining which businesses to recommend, so encourage customers to post reviews, rate your business highly and give as much detail as possible. Be aware that Siri's database doesn't refresh daily, so it could be 30 days before a new review bumps your search position up.
Watch your tail. Most people using Siri to search are using longer phrases—"where is the best place for Italian food in San Francisco" rather than "Italian restaurant San Francisco," for example. Optimize your website for long tail keywords to improve your ranking in Siri's results.
Beef up your tags. Use rich snippets and schema microdata on your business's website, including key information such as address, phone number and operating hours, to make your business easier for Siri to find.
---