How to Optimize for
Google Featured Snippets
Updated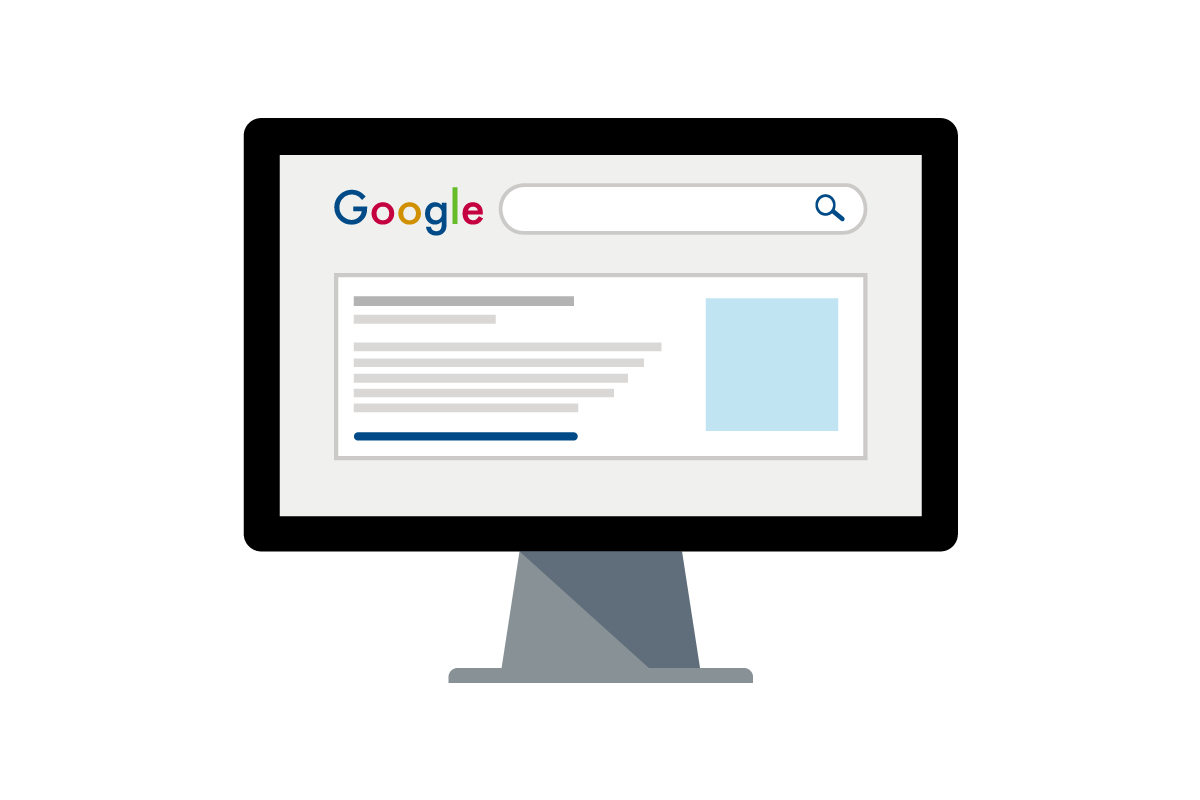 When someone Googles a question related to your brand, you want them to find your website. One of the best ways to accomplish that goal is to get content from your website into a Google featured snippet. Capturing a Google featured snippet boosts your visibility, generates traffic to your website, and bolsters your brand reputation.
What are Google Featured Snippets?
Google's featured snippets are expanded, curated search results displayed prominently at or near the top of the search engine results page (SERP).
As Google explains, featured snippets are special boxes where the format of a regular search result is reversed, showing the descriptive snippet first.
Featured snippets give concise, detailed answers using content Google finds on website pages, giving searchers immediate answers without requiring them to click through to another website. If a user wants more information, they can click the URL under the featured snippet and go directly to the exact location on the source page where the featured content is found.
The benefit of being selected for a Google featured snippet is twofold: Your site gets free positioning above organic search results, and your company is promoted as a thought leader—both can mean a huge boost in organic traffic.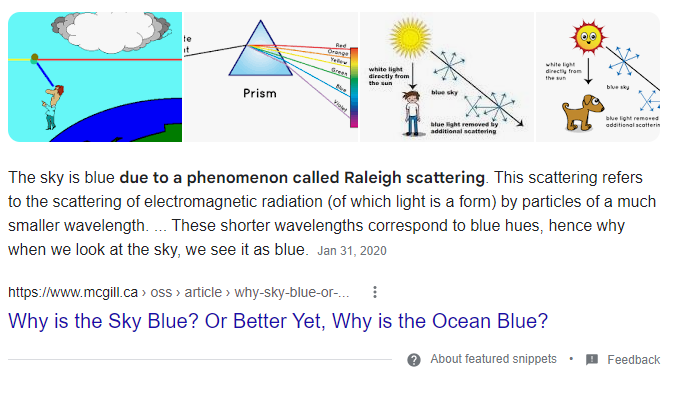 Most featured snippets (about 70%) appear in paragraph form as in the example above, and include about 250 words of text. The second most popular featured snippet type is a list of between five and 10 items, either in a numbered list or unordered bullets. Featured snippets can also appear as tables or videos, but those two types account for less than 10% of all snippets.
How Can I Get My Website in a Google Featured Snippet?
Only Google can determine whether a page would make a good featured snippet for a user's search request, but optimizing your content for features snippets by follow these best practices can improve your changes of being featured.
Select a topic of interest to your audience and use Google Keyword Planner to find out how people are searching for information on that topic.
Choose the question people search for most often. Focus on questions that start with "what," "why," or "how."
Create relevant, quality content that answers the question and helps your audience attain their goal.
Use the target question as a page title in your content (using an H1 header tag), followed by a very brief overview answer.
Include how-to steps in a bulleted or numbered list.
To improve your content's credibility and help Google understand what it's about. make sure it uses the correct schema markup. Use Google's structured data testing tool to check your code.

Focus on a specific question about which you have specialized knowledge. Questions that have short, easily findable answers are bad candidates for featured snippets because Google can easily find the information from numerous sources and will provide the answer with no attribution.
Do a Google search for your target question to see if a featured snippet already exists. If it does, but it doesn't do a very good job of answering the question, create content that provides a more accurate, authoritative, and thorough answer.
Look through your FAQ section for good featured snippet material, and add relevant questions and answers to the appropriate page on your site so Google will see them in the right context.
Content that has high organic search rankings is more likely to be chosen for featured snippets, so use SEO best practices to get as high up on the SERP as possible.
---