9 Guidelines

for Great Customer Service

Updated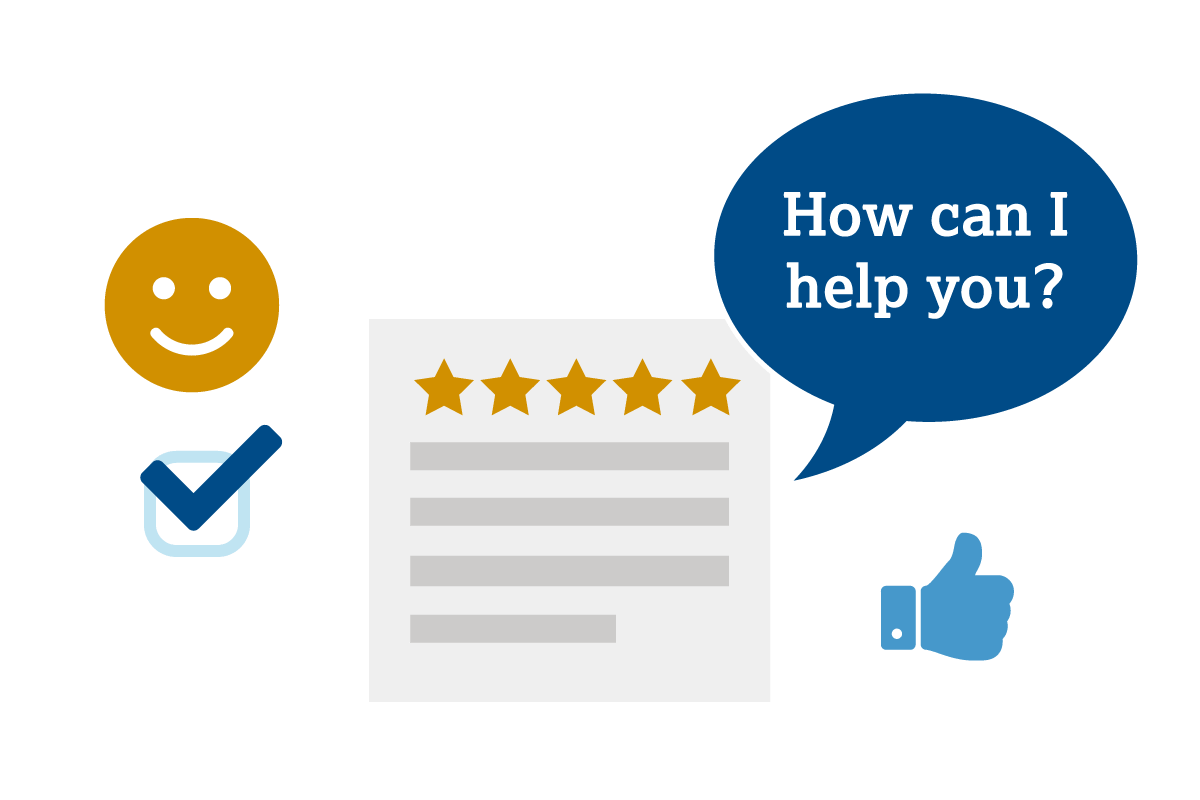 The quality of customer service you provide can make or break your business. Great customer service keeps current customers happy, elevates your brand, and attracts new business. Missing the mark with your customer service can lead to unsatisfied customers, lost business, and a bad reputation that travels quickly by word of mouth and online reviews.
Fortunately, good customer service isn't rocket science, it can be achieved more easily when you follow a few simple guidelines.
Offer excellent quality products and services. If you're selling subpar products or services, your customer service department is going to be carrying an unfairly heavy burden. It's no easy task to make people feel good about a bad product, and if you can't stand behind the quality of your brand, there is only so much your customer service is going to be able to fix. Rather than relying too heavily on customer service, make sure your products and services are delivering the value and quality your customers expect.
Give customers multiple ways to get help. If someone has a problem they need resolved, don't increase their frustration level by making them search for a way to contact you or get an answer. Post a phone number and email in the footer of your website, have an easy to find contact page, and consider implementing additional online help features, like an FAQ page, a chatbot, live chat, or an online help center.
Check for comments and feedback. Your support line used to be the only way for complaints or questions to get to your customer support team. Now there's email, social media, and dozens of third party online review sites. A bad review can quickly go viral, so make sure you're always on top of what people are saying about you. Monitor your reviews on every major platform—Google, Yelp, Facebook, etc.; set Google Alerts to send you a notification when your brand is mentioned online; and check all your social media accounts for mentions.
Respond promptly to all feedback. According to a recent study by SurveyMonkey, 73% of U.S. consumers consider fast response time an important part of good customer service. Make customers feel important and cared for by getting back to them quickly when they have a question, comment or complaint.
Be courteous and respectful. If someone reaches out to your company for help with an issue or problem, they are giving you the opportunity to resolve the situation rather than simply bad-mouthing your brand and never using your products or services again. Treat them with the courtesy they deserve by expressing your gratitude to them for taking the time to make you aware of the problem and by treating their issue with politeness and understanding.
Remain calm and never argue with a customer. Some customers are so frustrated that they become argumentative or combative. In cases like these, it's very important to avoid feeding the flame—rather than arguing back, speak in a calm voice, be polite, and try to steer the conversation toward possible solutions. Remember that the issue is not who is right, it's how the problem can be fixed.
Be quick with an apology. Things happen. When your company has dropped the ball, don't make it worse by making excuses or being defensive. A sincere, unqualified apology will go a long way toward smoothing things over. In cases where admitting blame might put the company in legal jeopardy, you can always apologize for your customer's poor experience, inconvenience, or frustration.
Keep your promises. Don't ever make a promise you can't deliver on just to make a customer happy. If you do promise to take some action on their behalf, take care of it as soon as possible and follow up with them to confirm you have done what you said you would.
Go the extra mile. When it comes to customer service, doing the minimum is all too common. Stand out from the crowd by going above and beyond the initial reason for the customer's contact. Is there a way you can make the customer's experience easier in the future with a helpful tip or some quick suggestions? Is there something you can offer to compensate them for their inconvenience? Be proactive in thinking about ways to nurture customer loyalty—your customers won't forget it.
---