Adding Staff in 2023?

8 Marketing Tips to Help You Find and Hire the Right Candidates

Updated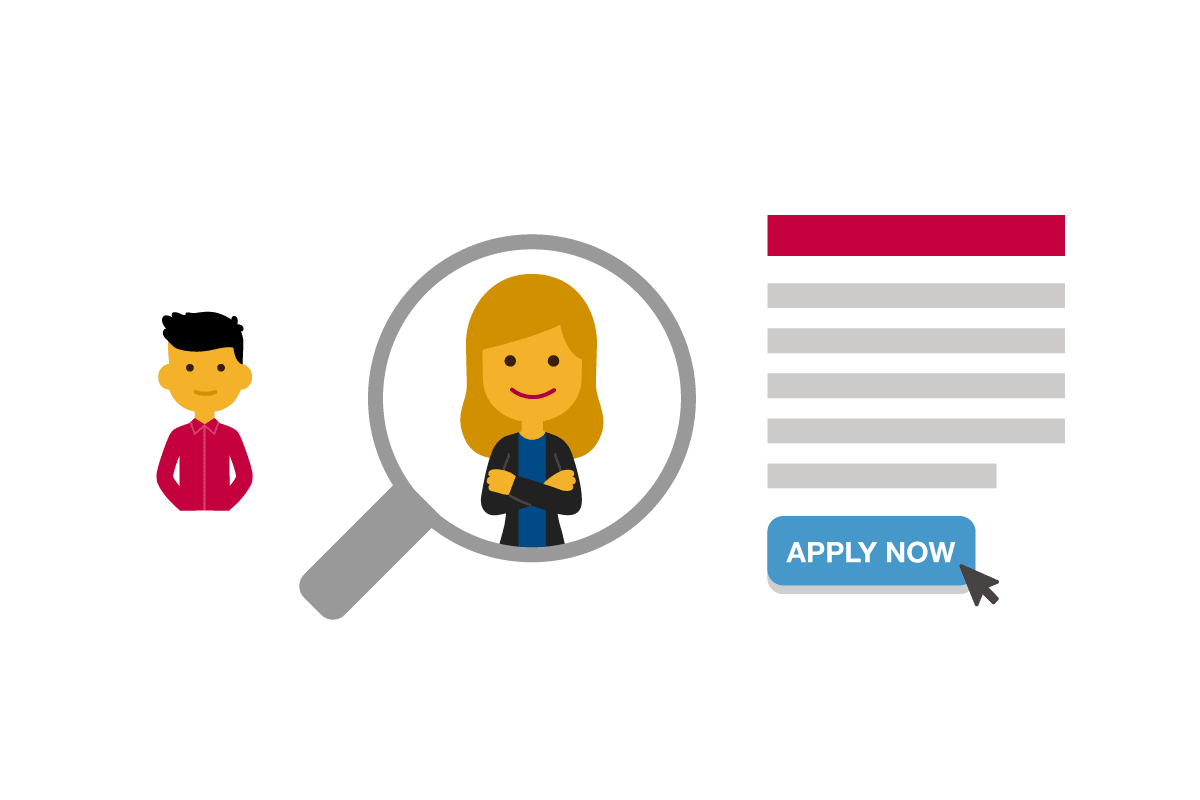 Hiring the right people is one of the most important ways to ensure the success of your small business.
With the national unemployment rate near a 50-year low, there are labor shortages across the country, which means it can be challenging to make your company stand out to top candidates.
If you plan to hire new employees in 2023, follow these tips to increase your chances of attracting and hiring the right people for the job.
1. Build a strong employer brand.

If you don't have a strong sense of who your company is, what it believes in, and what it offers, job candidates won't either. Having a unique, reputable employer brand can be a key factor in whether someone decides to join your team or accepts a competitor's offer instead.
According to a study by LinkedIn, 72% of recruiting professionals agreed that employer brand has a significant influence on hiring. According to CareerBuilder, 64% of job candidates research a company online and 37% will move on to another job offer if they can't find information on a company.
2. Create an engaging careers section on your website.
Your company website is probably focused on attracting and engaging customers and potential customers, but don't forget about prospective employees! Your website is the perfect place to tell potential hires about your company history, team culture, what benefits you offer, what type of person you're looking for, and why they should want to join your team.
Make sure your page is clearly labeled (Careers, Jobs, Work for Us, etc.), easy to find on your site, and includes all the information a potential employee might need. Consider including photos of your office, a group photo of your team, and a video with a virtual tour of the office, interviews with existing employees, and highlights of working for the company.
3. Promote intangible and lifestyle benefits.
In a tight labor market, good candidates can afford to pick and choose jobs, so offering extra perks can make your company stand out from the crowd.
If offering higher salaries or adding or improving concrete benefits like health insurance or a retirement plan is cost-prohibitive for your small business, focus on other advantages your company offers, like remote or hybrid options, flexible work schedules, company outings or in-office events, free coffee and snacks, a relaxed dress code, allowing employees to bring dogs to work, a focus on work-life balance, and a family friendly workplace.
Many of these options cost nothing, and can tip the balance if a potential hire is considering multiple offers.
4. Post clear, comprehensive job descriptions.
One of the biggest complaints job seekers have is that job descriptions aren't clear or don't accurately describe the job. Remember that the more accurate and thorough your job description, the better your chance of attracting the right candidate.
The job descriptions you post online should include a job title, a list of the position's responsibilities and tasks in order of importance, skills and experience (both required and desired), work schedule and location, an overview of the company, and a description of the ideal candidate.
Job descriptions can also include a salary range, information on reporting structure, benefits information, and more details about the company culture and personality.
Review your job descriptions before making them live to ensure they are well-written, don't overuse jargon or meaningless buzzwords, and present an honest picture of the position.
For job descriptions posted on your company website, make sure the listing is posted directly on a website page rather than as a downloadable PDF, so the content of the description is easily findable by applicants and searchable by Google.
5. Advertise your job openings in the right places.

Don't rely on a job posting on your website to attract talent. Job boards are still the most popular places to find jobs online, but an increasing number of job seekers (15% according to a survey by Clutch) have found a job through social media.
Post openings on your social media pages (especially LinkedIn, Facebook, and Twitter, the most popular social media channels for recruiting), and consider posting jobs on general job boards like Indeed, Monster, and Glassdoor, as well as any forums, social media groups, or job boards specific to your industry.
6. Offer a smooth, fast, mobile-friendly online application process.
With most job applications taking place online, offering an excellent candidate experience on your website is more important than ever. According to CareerBuilder, 42% of job seekers would abandon an application that is too difficult or confusing to complete, and 31% would abandon an application process that takes too long.
Make sure your website offers the ability to not only show available jobs, but to accept applications online, including the option to attach a resume and cover letter.
Go through your application process as a candidate would to identify any problems that could cause confusion or frustration, including unclear instructions or complicated or unnecessary steps. Fine-tune the process until it's simple and easy. Also pay attention to how long the process takes—according to a survey by CareerBuilder, 20% of candidates will only spend 10 minutes on an application before abandoning it.
The process should be equally seamless on mobile devices—according to a 2019 study by Glassdoor, 58% of job seekers use their mobile devices to search for jobs, and promoting a job opening as mobile-friendly can increase the number of applicants by 11.6%.
7. Use automated tools to screen candidates.

Online hiring offers an excellent opportunity to improve your screening process to learn more about potential applicants, eliminate unqualified candidates early in the process, and save yourself the time and trouble of interviewing candidates that aren't right for the job.
Consider adding a second set of questions to be generated automatically after the application has been submitted. The answers to these questions—which can be fun or more specific about work habits and experience—will help you understand the strengths, weaknesses and potential fit of a job seeker and determine if an interview is warranted.
8. Communicate with your candidates.
According to CareerBuilder, 52% of job-seekers say lack of response from employers is their biggest frustration, and in the current hiring environment, candidates have higher expectations for proactive, transparent and frequent communications from employers.
Respond to all applicants, even if it's only with an automatically generated "thank you" email to express your gratitude for their interest in the position and let them know their application has been received. A thank you email is a good place to let them know when they can expect to hear from you if they are being considered for the position, and to give them some additional information about your company, such as a link to your blog, examples of your work, customer testimonials, recent awards and accomplishments, or published articles about your company.
For candidates who are in the running for the job, keep the lines of communication open and make sure you let them know where they are in the recruitment process, what the next steps are, what your hiring timeline looks like, and when they will hear back from you.
---