4 Google Analytics Reports

Every Business Should Know

Updated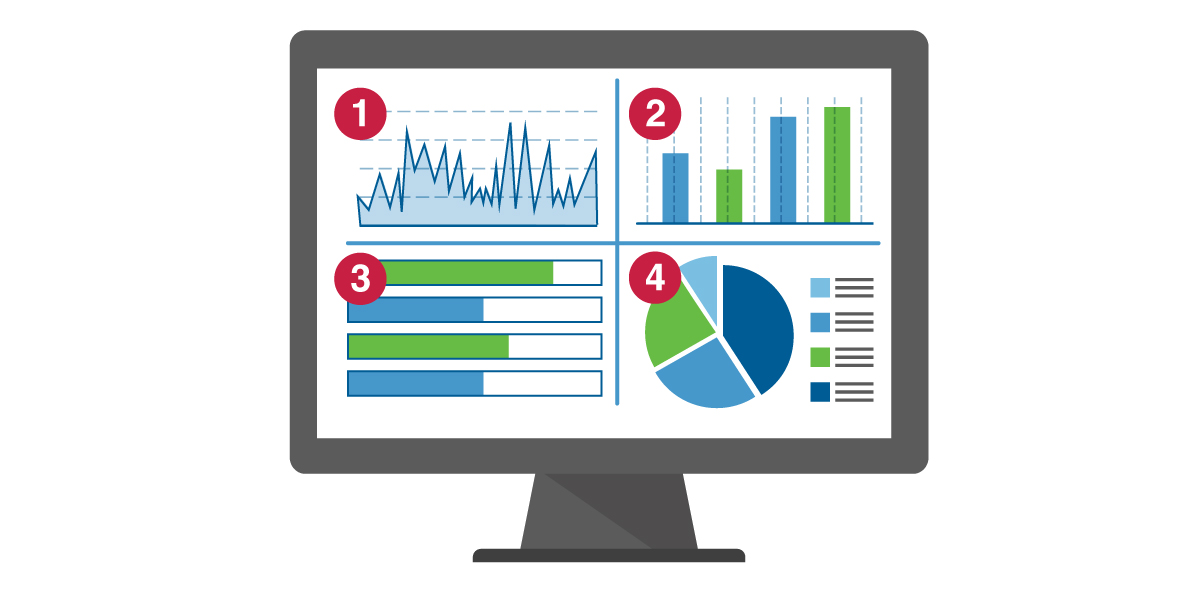 A website can be your company's best sales tool for lead generation, but knowing if and how your site is working is the key to success. The detailed reports available in Google Analytics provide important insight that will help you improve your website's effectiveness and reach your business goals. Here are the top four reports every business should be monitoring.
1. Overview report: A snapshot of your site traffic
Google's overview report will give you a good idea how much traffic your website is getting, and how visitors are interacting with the site, including:
Overall number of users for a specific time frame
New users during a specific time frame
Number of sessions overall
Number of times each user visited the site
How many pages views per session on average
Average time spent on the site
Bounce rate
The overview report is your first step toward understanding how well your site is delivering value to your users so you know where you might need to make improvements. Learn more about overview reports.

2. Acquisition report: Where is your traffic coming from?
The acquisition report will tell you how visitors are finding your website, including:
What marketing channel is bringing in visitors: organic search, paid ads, email, social, etc.
What sources are sending traffic to your site: Google, Bing, Facebook, etc.
What organic keywords sent traffic to your site. (Google Search Console will need to be synced to your account.)
Using this data to analyze how each traffic source performs can help you adjust your current marketing strategies.
3. Behavior report: Are people interacting with your website the way you want them to?
It's important to examine how visitors engage with the content on your website. With the behavior report you can determine:
What pages visitors are viewing
How long visitors are spending on pages
What navigation path visitors are taking
Whether there are any friction points that cause people to leave the site
The behavior report can help you make sure you're providing a good user experience for your site visitors, and giving them the content they want in a way that's easy for them to find. You can improve audience engagement with adjustments to site usability, messaging, calls to action and by providing more of the content your audience likes.
This report shows how each of your top pages performs across the board.

4. Conversion report: Are your visitors taking the desired actions that will enable you to fulfill your business goals?
The conversion report shows you how each goal you are tracking on your website is performing including any configured conversion funnels. You can use a conversion report to:
Track the actions on your site you deem as good behavior (e.g., purchase, email newsletter signup, contact form submission, etc.)
Review conversion rates and funnels to determine if they are optimal or need improvement
Determine what sources (search engines, social, etc.) are delivering the best conversion results
These reports show the different conversions being tracked and an e-commerce purchase funnel for an industrial products website.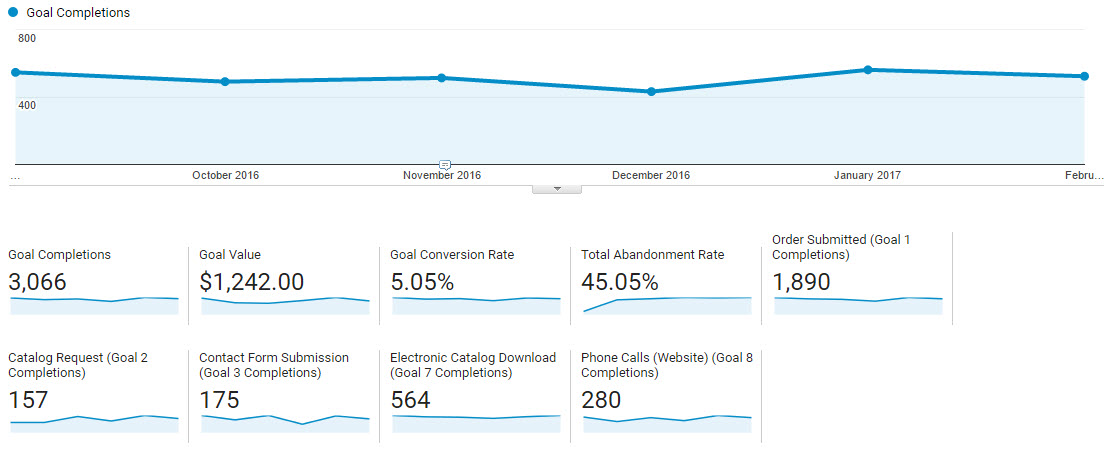 Google Analytics offers a wealth of other reports and tools that allow you to find out everything imaginable about how visitors interact with your website, but these four reports will allow you to create a strong foundation of understanding that will help you cater to customers and improve your business.
---