8 Tips for a
Great Company Blog
Updated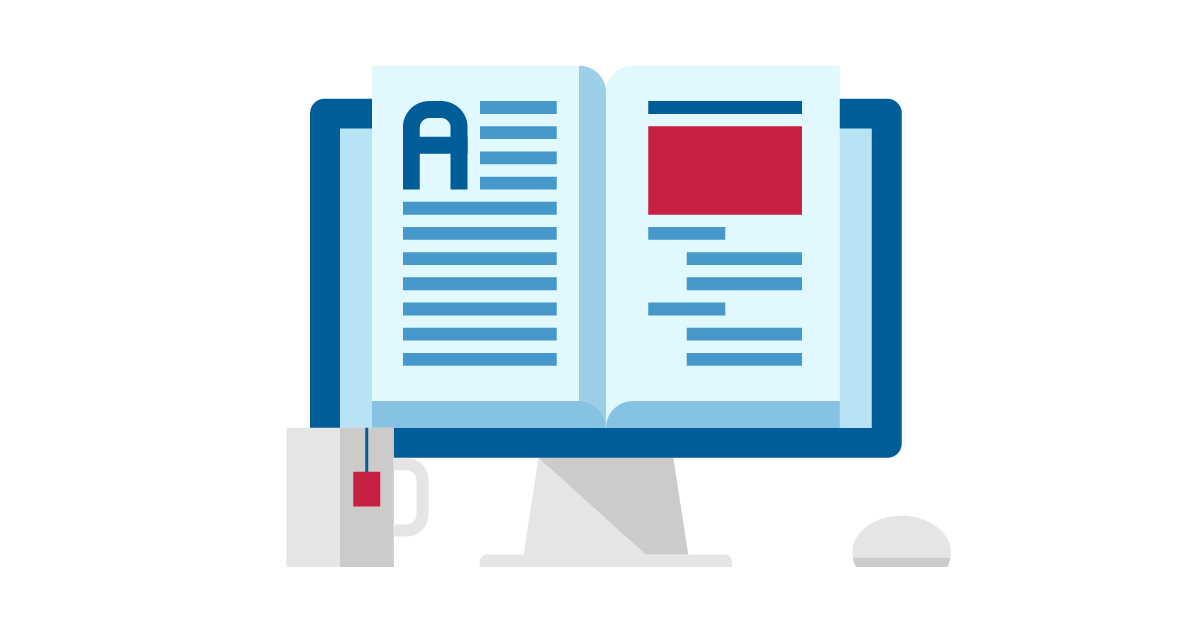 Having a company blog is one of the best ways to increase website traffic and generate leads. In fact, 80% of consumers appreciate learning more about a company through custom blog content and companies with blogs generally see 67% more leads per month than those without. But how do you make sure your company blog delivers those results and keeps customers coming back for more?
1. Know Your Audience
The idea behind a company blog is to create content that will appeal to your ideal customer. To do that, you need to know who your ideal customer is. To fully understand your target audience:
Brainstorm with your customer-facing employees (sales, customer service, support, etc.) to identify common customer problems and questions
Survey your customers about their likes, dislikes, preferences and desires
Read the comments section of your blog to see what your readers are talking about
Monitor your social media channels to see what your customers are thinking and feeling
Check website and social analytics to see which blog posts are being read and shared
2. Focus on What Your Audience Wants
Now that you know your audience well, you should be able to write blog posts they'll want to read. Every single blog post you produce should make your customers' lives better in some way, and it should focus not on what you want to say, but on what your customer wants to know. The easiest way to do this is to focus on a common customer problem and create content that will help solve that problem.
3. Create an Editorial Calendar
Take your list of topic ideas and create an editorial calendar with the subject, post date, author, and any other relevant information. Make sure you're appropriately scheduling time-sensitive posts or those related to a season, holiday, or internal or external event (Mother's Day, back to school, recent news, etc.). Decide how often you'll post—the more blog posts the better, but content creation does require a time commitment. If you're feeling overwhelmed, check out our post on 6 Ways to Create Fresh Content in Minutes a Day.
4. Grab Readers' Attention with a Catchy Title
If you're spending hours creating a pitch-perfect blog post but only a couple minutes coming up with a headline, you're not giving the title the attention it deserves. Conventional copywriting wisdom has it that you should spend as much time on your headline as you do on your article. Titles should be specific, trigger a strong emotion, contain relevant keywords, and offer a reward for reading the rest. Need a shortcut? Use one of the many headline tools available online.
5. Make Your Posts Visually Appealing and Easy to Skim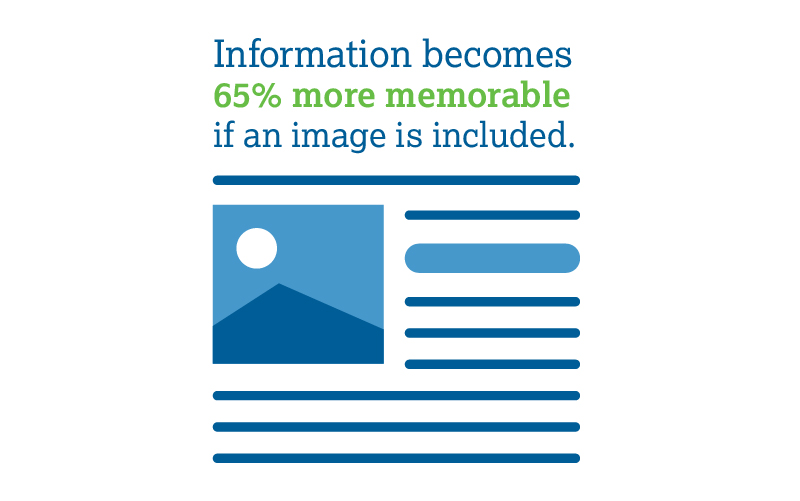 The hard truth is that very few people read blog posts all the way to the end, so don't throw up another obstacle by using dense blocks of text. Make your blogs entertaining and easy to scan with:
Bullet points and numbered lists
Headings and subheadings
Text callouts
In addition to those elements, always include an image, whether an infographic or a photograph. According to what's called the picture superiority effect, if you add an image to an article, the information becomes 65% more memorable.
6. Don't Stress Over Word Count
While some research suggests longer blog posts (2,000 words and over) may rank higher in Google and get more social shares, the most important thing is not length, it's quality. An excellent 500-word post is much more effective than a mediocre 3,000-word post, so focus on providing real value to your customers rather than aiming for some magical length.
7. Promote Your Blog
If you've created a great blog, don't just sit back and wait for the readers to roll in, because they probably won't. Feature recent posts on your home page, promote them on social media, and include easy-to-find share icons so readers can share the posts that resonate with them.
8. Don't Let Your Blog Post Be the End of the Line
If your reader gets all the way to the end of a blog post, they're hooked. Don't leave them hanging—give them somewhere to go next. Provide a list of related blog posts so they can keep reading, or add a call to action to turn your reader into a lead by offering an incentive such as a free ebook or consultation.
---