20 Cool Free Tools to Optimize Your Website
Updated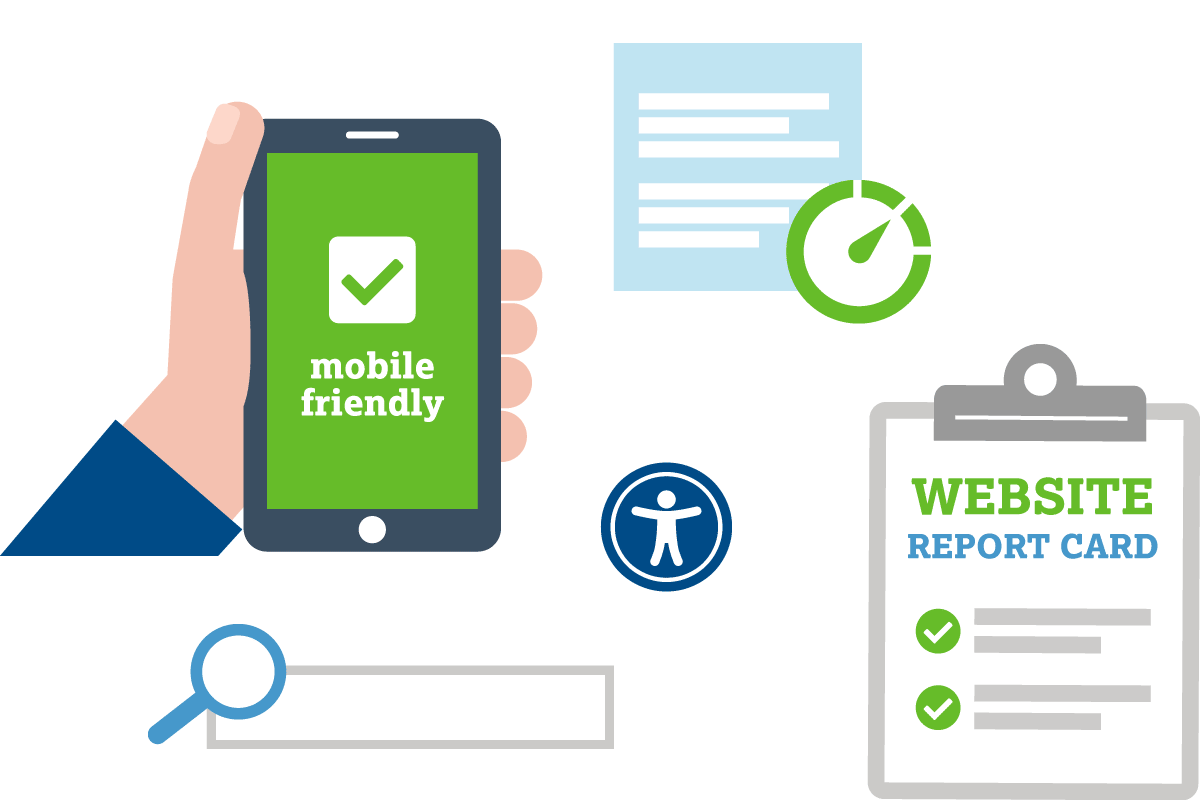 Is there anything you would improve about your website? If your answer is "I'm not sure," use these 20 tools to measure your website's performance in various categories. They're all free, and none require you to create an account or sign up for a free trial.
As is the case with any automated tool, the options listed below do not offer the same level of insight you'll get from a human marketing professional, but each does a great job of identifying issues and helping you decide where to focus your website improvement efforts.
Website Report Card
Want a quick but comprehensive snapshot of your website's quality? If you provide your email address, HubSpot's WebSite Grader will give you a personalized report with an overall number grade as well as individual scores in the categories of performance, mobile readiness, SEO, and security. You'll also get tips for how to raise your website's score.
The free version of SEMRush offers a Site Audit tool that gives your website a comprehensive technical audit and flags issues that need to be addressed.
Mobile Friendliness
Mobile internet traffic accounts for more than half of all web traffic worldwide, so it's crucial that your site provide a great experience for mobile users. To check if your site is mobile-friendly, take Google's Mobile Friendly Test to see if your website meets Google's mobile requirements.
Page Speed
When it comes to websites, lack of speed kills. To make sure your website isn't frustrating customers and getting dinged by Google for slow load times, enter your site's URL into a free page speed tool such as GTmetrix, Pingdom, WebPageTest, or Google's PageSpeed Insights to see site load times and scores on a variety of other factors.
SEO Audit
Keeping up with the latest in SEO best practices is a full-time job, and it's difficult to know if you've made mistakes in attempting to optimize your site.
The Found SEO Audit Tool will give you a quick audit of the SEO on your site, including technical and content issues and the quality of your site's external links.
The Quicksprout Website Analyzer offers a simple, easy-to-read website analysis, including scores for traffic, speed, and SEO, and lists the number of errors, backlinks, and other key factors. You can even compare your site with up to three others.
Varvy's SEO tool also provides a quick SEO overview, including links, social likes, shares and recent mentions, keywords and much more.
Screaming Frog's free version will let you crawl your entire website to find broken links and errors, analyze page titles and meta data, identify duplicate pages, and more.
Accessibility
Website accessibility means your site can be used by anyone, including those with visual, hearing, or other impairments. To check your website's accessibility, enter your URL in the Website Accessibility Evaluation Tool (WAVE) to see errors like missing alt text and poor visual contrast, as well as suggestions for how to meet accessibility standards.
Search Trends
What are people searching for online? The answer can help you develop relevant content ideas to solve your customers' problems. Google Trends shows you the most popular search terms over time, and lets you compare search terms and see trending stories and regional interests.
Keywords
If you need help figuring out what keywords to use on your site, Keyword Tool can generate hundreds of keyword terms using your seed term and results from the autocomplete features of Google, YouTube, Bing and the App Store.
The free keyword research tool from Wordtracker gives you thousands of popular search phrases based on a single keyword, and shows you the search volume, level of competition, and cost-per-click for each term.
To check out which keywords you (or your competitors) are ranking for, enter a URL into SEMrush's Position Tracking tool to see how you rank for up to 10 keywords and how you measure up to your competitors.
Links
Having the right types of links on your website is one of the best ways to improve your search ranking, boost traffic, establish the authority of your site, and improve the customer experience. But all those benefits are lost if the links don't work.
Your website probably has dozens if not hundreds of links. To make sure none of them are giving users the dreaded 404 error, try BrokenLinkCheck, which not only scans your site for broken links, it tells you exactly where those dead links are located in your HTML code so you can quickly find and fix them.
Local Search
If you're a local business, you need to make sure your customers can find you, and that means being optimized for local search. Check your local listings by entering your business name into Moz Local's Check Listing tool, which tracks your local search engine presence, allows you to check your listings for accuracy, and gives you a local listing score.
Content Duplication
No one has the right to use your website content without your permission. To make sure no one's scraping your content and reposting it on their own site, enter a URL into Copyscape to see matching content across the web.
---