Finding Your Frequency: How Often to Send Emails
Updated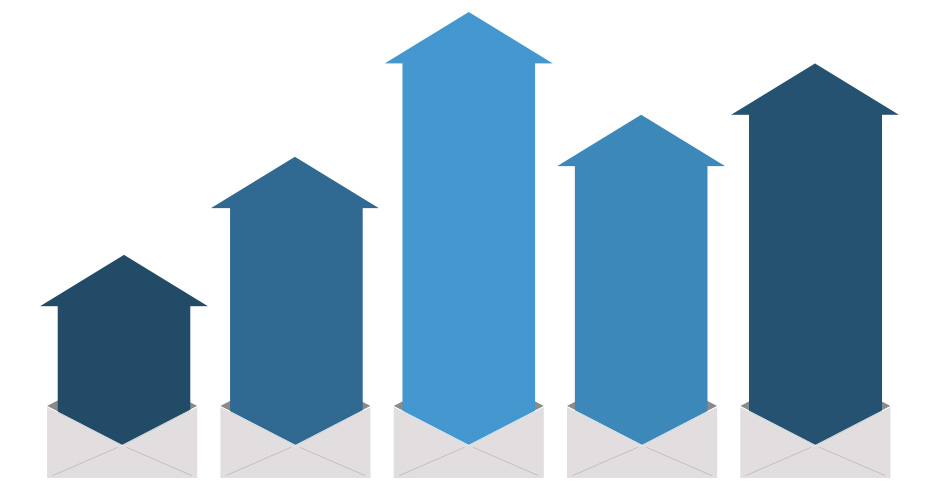 There's no question that email is one of the most effective marketing types, but how many emails should you be sending to potential and existing customers?
Email marketing revenue is expected to reach almost $11 billion by the end of 2023, which is an indication that people do actually want to receive them—according to Constant Contact, 55% of consumers say email is their preferred method of receiving information from brands, including new product announcements, sales and promotions, confirmations, delivery updates, and service messages.
But if you send too many, your customers might get annoyed and stop reading them or unsubscribe. According to a survey of 1,400 email users, 69% of consumers who unsubscribe do so because they receive too many emails. Send too few and you could lose revenue and your customers' attention. So what's the right number?
Monthly vs. Weekly
So how much is too much? According to a 2022 study by Databox, 45% of marketers send emails weekly and 33% send them several times per week. Less than 10% send them daily, bi-weekly, multiple times per month, and monthly, respectively. According to Campaign Monitor, sending emails every two weeks is the optimal frequency to maximize exposure without burning out your subscriber list.
Send Selectively
To hit the frequency sweet spot, segment your email subscriber list so you're not sending all emails to all customers. If you have targeted information to impart, be selective about who you deliver it to. Segmenting your email list allows you to strategize and send valuable, targeted content that your audience will want to read.
Survey customers to see what kind of information they want to receive, and make sure your emails contain valuable, targeted content. According to Constant Contact, 56% of people unsubscribe because the content is not relevant to them.
Watch the Numbers
As you fine-tune your frequency, keep a careful watch on open rates and unsubscribes. If either open rates fall or unsubscribes rise as your frequency increases, you're probably emailing too much.
If your email includes a purchase call to action, also keep track of the revenue generated per email. Some studies indicate that transactions and purchase amounts increase the more emails a customer receives—if you experience the same trend, consider increasing the frequency of your sends to maximize revenue.
Do What's Right for Your Business
Remember that guidelines can be helpful, but only you can determine exactly the right email frequency for your business and your customers. Tailor your email plan to your company's needs (do you need to communicate weekly specials? Provide daily updates?) and your customers' preferences. Armed with that information, you can hit the right frequency for both your company and your customers.
---