How to Use Online Surveys

to Increase Customer Loyalty

Updated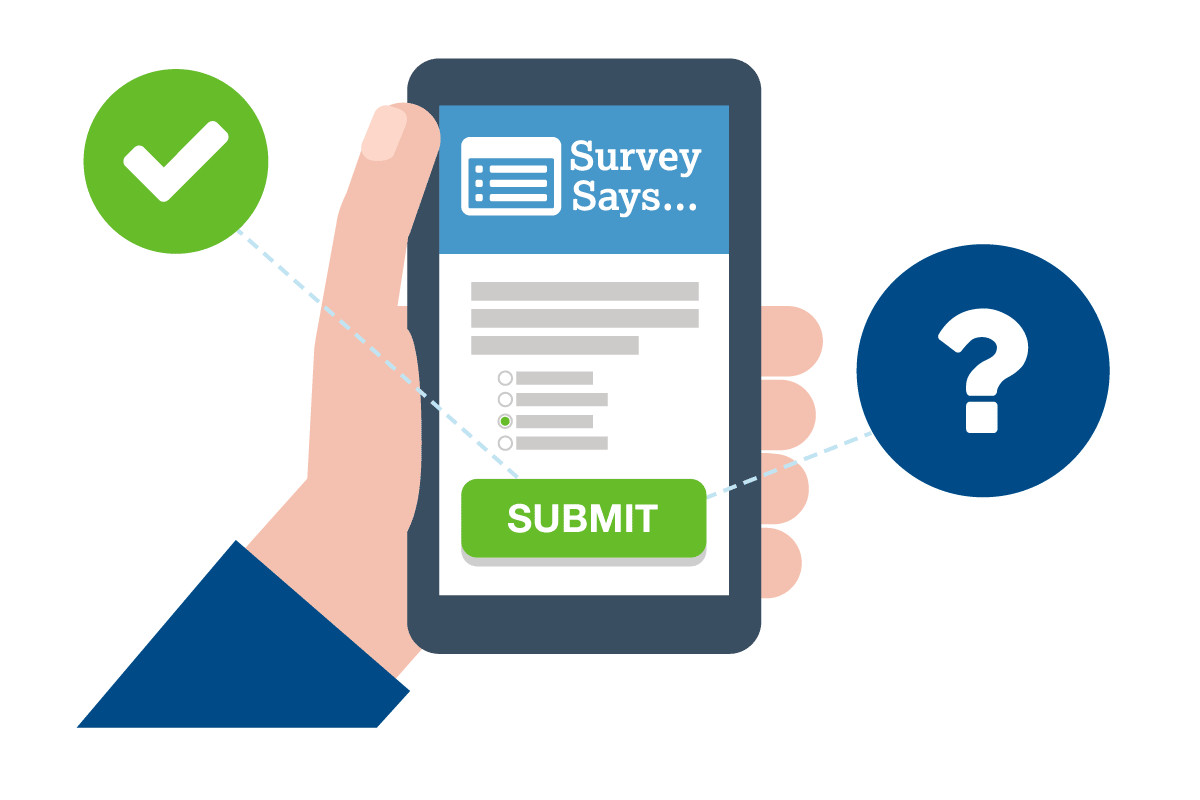 Do you know what your customers want? Online habits and preferences have changed over the past couple years, and customer surveys are one of the best ways to understand your audience so you can better meet their needs and convert them into loyal customers.
Not only will surveys give you valuable information you can use to improve your products and services and increase sales, they also tell customers you care about their opinions. According to a study by the Rockefeller Foundation, 68% of customers leave because they don't think a company cares about them. Sending your customers a survey soliciting their opinions is the perfect way to show them you do.
Follow these steps to execute a successful customer survey.
Set Your Objectives for the Survey
Every survey should have a purpose. Before you get started, define what you want to accomplish with the survey. Are you looking to get feedback on a product or experience? Do you want to know more about your customers? Are you trying to determine if a recent event was well-received?
Having a clear goal will help you create a survey that gets to the heart of what you want to know. And if you tell potential respondents why you're asking for their feedback and how you plan to use it, they'll be more likely to provide it.
Create Your Customer Survey
Several applications let you easily build an online survey. One of the most popular is SurveyMonkey, which offers a free basic plan that lets you send unlimited surveys of 10 questions or less. Other free survey creation tools include SoGoSurvey, SurveySparrow, Zoho Survey, and Survey Planet.
Most free tools provide some survey templates and pre-written questions, though you can also create your own. Aim for 10 questions or less, and take the survey yourself to be sure it takes no more than 5 minutes to complete. Show your appreciation to customers for their time and effort by offering an incentive for completing the survey, like a free gift, discount on a future purchase, or chance to win a prize.
Distribute Your Survey
Surveys can be sent in a number of different ways. Depending on the tool you use, you can send a survey in the body of an email, share a custom link to the survey in an email or social media post, post a link to the survey on a website, even embed it in a mobile app or QR code.
According to a survey by SurveyMonkey, people are most likely to complete surveys on Thursdays and Fridays between 10 a.m. and 4 p.m. EST. To encourage more responses, send a reminder email near the end of the response period.
Collect Your Answers & Analyze the Results
Once you've sent your survey out into the world, you'll need to sit back and wait. Average response rates for surveys range from 10% to 26%, so wait until you have at least 10% of the responses back before you start to draw conclusions from the results.
If survey responses send a clear message on a particular issue, consider letting the respondents know how you're acting on their feedback. Knowing their opinions have caused your company to take action will go a long way toward keeping them loyal to your brand.
Tips for Getting the Best Results from Your Customer Survey
Design a survey that fits your brand image and target customer.
Make questions short and easy to understand and answer; consider minimizing open-ended questions in favor of multiple choice.
Tell respondents the purpose of the survey and explain how their answers will be used.
Keep it short—surveys should take no more than 5 minutes to complete.
Offer an incentive to everyone who fills out the survey, like a discount on a future purchase.
Tell respondents up front how long it will take to fill out the survey.
Don't ask for unnecessary information or personal data.
Make sure your survey can easily be completed on a mobile device.
Send a thank you email to everyone who completes the survey.
Use the information you collect to improve your products or services.
Tell respondents how you used their feedback to improve their experiences with your brand.
---