Is Your Website Optimized

for These 3 Key Search Types?

posted on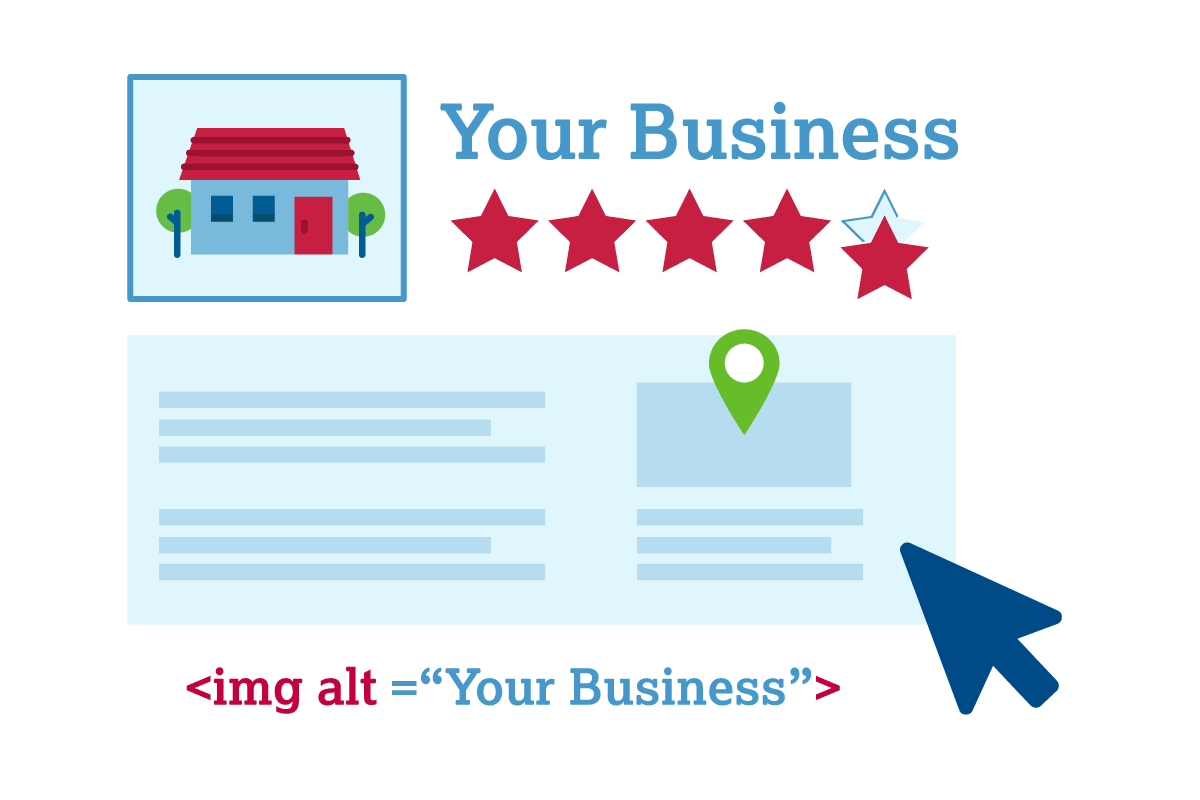 Search engine optimization (SEO) used to be fairly straightforward. Figure out what keywords people are using when searching for something related to your site, then make sure you use those keywords in your website content.
But the way people use the internet is changing, and SEO is changing and expanding to accommodate the different ways people are searching for information online. To make sure those searchers find you, make sure your site is optimized for these three search types.
Local Search
More people than ever are using their smartphones to find local businesses, and a study by Google found that half of consumers who conduct a search for a local business visit a store within a day. Give your business the best chance of being found with these tips.
Claim your business. If you're a local business, having a robust online business page, including name, address, map, hours, photos, and other details increases your chances of appearing in local search results. Claim your Google My Business page so you can verify that all online information about your business is correct, make updates when needed, respond to reviews, answer questions, and add interesting content to get the attention of your customers. You should also claim your business on other sites with business listings, including Bing, Yahoo, Yelp, Citysearch, Foursquare, and TripAdvisor.
Add localized content to your site. To attract local customers, make sure the content on your site mentions local news, events, and activities, as well as special deals or promotions at your location. Verify that your NAP (Name, Address, Phone) appears on every page of your site, and that it matches the NAP info on your local business listings.
Get reviewed. Consumers are increasingly relying on online reviews for their purchasing decisions. In a recent study by ReviewTrackers, 63% of consumers said online reviews were "important" or "very important" when choosing a local business. Only 3% said they do not consider online reviews when making a decision on a local business. Use social media or email campaigns to encourage customers to leave reviews on Google, Facebook, and Yelp or add a link to your website that will take customers right to a review form on Google. Always monitor your reviews and respond courteously and quickly to any negative reviews.
Get on business directories. Make sure your business is included in local directories such as TripAdvisor, InfoUSA, and Angie's List. You can also use an aggregator service like Factual, Localeze or Infogroup, which will add your business information to multiple listings.
Consider local search ads. Google's local search ads are PPC ads that appear above organic results in the Google Maps app or mobile site rather than the main Google search page. To use local search ads, you'll need to use location extensions in your AdWords ads.
Voice Search
While online search used to mean typing keywords into a search box, these days searches are just as likely to be conducted by asking a question of Siri, Alexa, Cortana, or Google Assistant. According to Google, one in five searches come from voice queries, and comScore predicts that by 2020, half of all searches will be done by voice. If your site isn't optimized for voice search, those searchers may not find you. Follow these tips to optimize your website for voice search.
Use natural language. Unlike traditional searches, which used a few keywords to search, voice searches tend to be made in full, conversational sentences. Research the types of sentences that people might use when searching for your company and product, and make sure you infuse your content with longer keyword phrases that mimic how a searcher might actually talk.
Optimize for mobile. According to Google, 20% of mobile searches are done by voice, so make sure your site is mobile-friendly, including features such as click-to-call, simple navigation, and a responsive layout.
Claim your business. Virtual assistants are more likely to recommend your businesses if they can verify it's legitimate, so be sure to claim your business listing with Google My Business and other local online business listings such as Facebook, Bing, Yelp, and Foursquare. (See #1 under Local Search.)
Make sure your business is on the map. When someone searches for something "near me" on a smartphone, the operating system uses information from map applications like Apple Maps and Google Maps to find an answer. To increase your chances of appearing prominently in voice search results, check to make sure your business is showing up accurately in Apple Maps, Google Maps, and Waze.
Create a list of FAQs. A quick and easy way to incorporate the types of search questions people might use when making a voice search is to simply use those phrases as the questions in an FAQ section. Not only will your website include many valuable longtail keywords, you'll be providing clear, authoritative answers that may even be returned as a "featured snippet" by Google.
Get good ratings. Virtual assistants take online ratings into account when displaying results for voice searches, and searchers themselves might specify a rating in their search, such as "Where's the nearest four-star hotel?" Having the desired rating increases your chances of being found.
Image Search
While traditional online searches were word-based, more and more people are searching for images, including product photos, location photos, people, and more. In fact, 27% of all searches made in the United States are on Google Images, more than Yahoo, Amazon, Bing, Google Maps, Facebook, and YouTube combined. In response to the growing popularity of image searches, Google Trends recently started showing image search trend data. Take advantage of the trend by making the images on your website more findable.
Use alt tags. Image alt tags are snippets of text that display if the image fails to load. Alt tags also serve as a description of the image for search engines, and are used by screen readers to describe the image to visually impaired web users. Make sure your alt tags are clear and descriptive so they represent the image as accurately as possible, especially if the image is of a product.
Create descriptive filenames. Don't use those automatically generated IMG_1830 or Photo003 filenames for your images. Rename each image with a descriptive filename in plain English. When a search engine crawls your site, it looks for keywords in image filenames as well as regular website content, so not having keywords in your image filenames is a lost opportunity for a keyword match.
Reduce image file size. Large images slow down page loading, and being slow to load not only hurts search rankings, it's one of the quickest ways to bounce visitors off your site. Use Adobe Photoshop's "Save for Web" function or an image editing or image compression tool to reduce the image to the lowest file size possible while still maintaining good image quality. For the best results, upload images with the exact dimensions you want rather than resizing with HTML.
---