How to Choose

the Right Social Media Platform to Reach Your Target Audience

Updated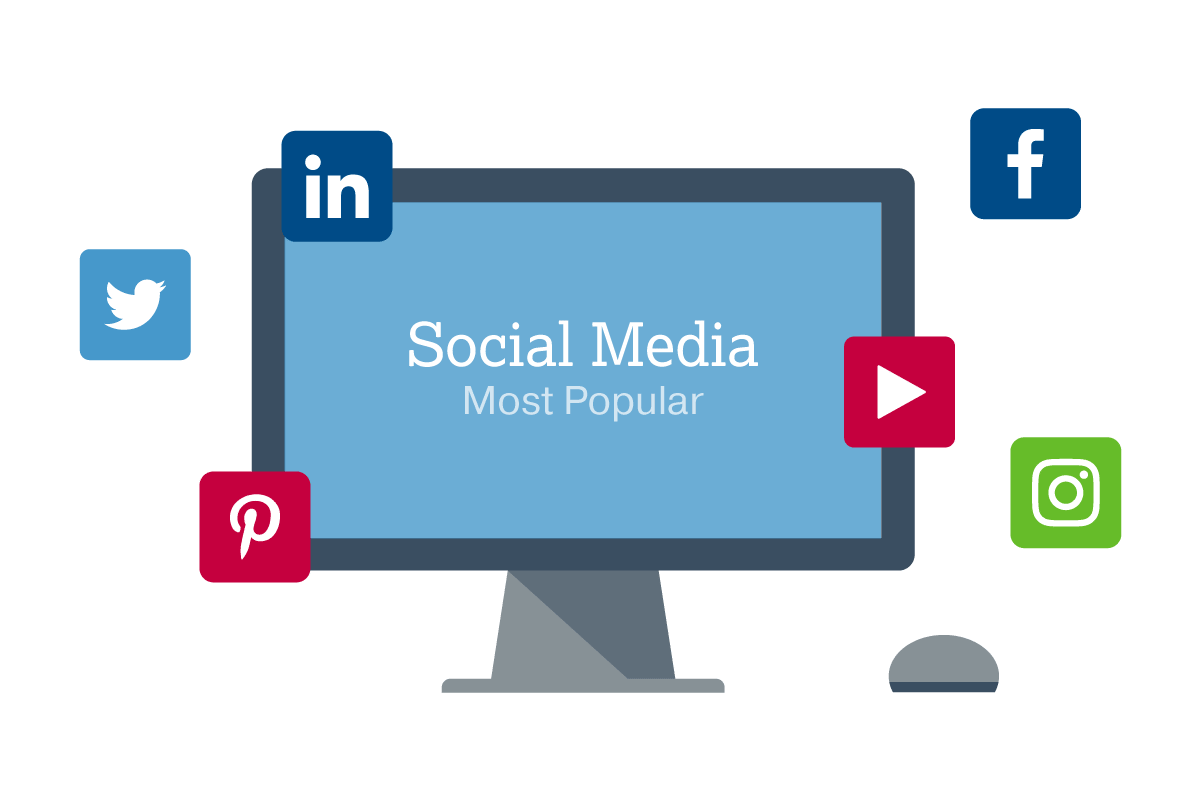 Having an active social media presence should be a priority for your business, but how do you decide which social media platform to focus on?
There are a lot of different factors to consider when determining which social media platform(s) are best for your business. Ideally, you want to reach your target audience, and two of the most basic ways to characterize that audience are by age and gender.
The following are the most popular social media channels overall and by age group and gender.
Social Media Channels by Number of Monthly Active Users Worldwide
Facebook (2.91 billion active users)
YouTube (2.56 billion active users)
Instagram (1.478 billion active users)
TikTok (1 billion active users)
Snapchat (557 million active users)
Pinterest (444 million active users)
Twitter (436 million active users)
Reddit (430 million active users)
LinkedIn (310 million active users)
Quora (300 million active users)
Source: Statistica
Social Media Channel Usage By Age
Age 18-29
YouTube (used by 95% of adults age 18-29)
Instagram (used by 71% of adults age 18-29)
Facebook (used by 70% of adults age 18-29)
Snapchat (used by 65% of adults age 18-29)
TikTok (used by 48% of adults age 18-29)
Twitter (used by 42% of adults age 18-29)
Reddit (used by 36% of adults age 18-29)
Pinterest (used by 32% of adults age 18-29)
LinkedIn (used by 30% of adults age 18-29)
Age 30-49
YouTube (used by 91% of adults age 30-49)
Facebook (used by 77% of adults age 30-49)
Instagram (used by 48% of adults age 30-49)
LinkedIn (used by 36% of adults age 30-49)
Pinterest (used by 34% of adults age 30-49)
Twitter (used by 27% of adults age 30-49)
Snapchat (used by 24% of adults age 30-49)
Reddit (used by 22% of adults age 30-49)
TikTok (used by 22% of adults age 30-49)
Age 50-64
YouTube (used by 83% of adults age 50-64)
Facebook (used by 73% of adults age 50-64)
Pinterest (used by 38% of adults age 50-64)
LinkedIn (used by 33% of adults age 50-64)
Instagram (used by 29% of adults age 50-64)
Twitter (used by 18% of adults age 50-64)
TikTok (used by 14% of adults age 50-64)
Snapchat (used by 12% of adults age 50-64)
Reddit (used by 10% of adults age 50-64)
Age 65+
Facebook (used by 50% of adults age 65+)
YouTube (used by 49% of adults age 65+)
Pinterest (used by 18% of adults age 65+)
Instagram (used by 13% of adults age 65+)
LinkedIn (used by 11% of adults age 65+)
Twitter (used by 7% of adults age 65+)
TikTok (used by 4% of adults age 65+)
Reddit (used by 3% of adults age 65+)
Snapchat (used by 2% of adults age 65+)
Source: Pew Research Center
Social Media Channel Usage By Gender
Men Across All Age Groups
YouTube (used by 82% of adult men)
Facebook (used by 61% of adult men)
Instagram (used by 36% of adult men)
LinkedIn (used by 31% of adult men)
Twitter (used by 25% of adult men)
Reddit (used by 23% of adult men)
Snapchat (used by 22% of adult men)
TikTok (used by 17% of adult men)
Pinterest (used by 16% of adult men)
Women Across All Age Groups
YouTube (used by 80% of adult women)
Facebook (used by 77% of adult women)
Pinterest (used by 46% of adult women)
Instagram (used by 44% of adult women)
Snapchat (used by 28% of adult women)
LinkedIn (used by 26% of adult women)
TikTok (used by 24% of adult women)
Twitter (used by 22% of adult women)
Reddit (used by 12% of adult women)
Source: Pew Research Center
---