8 Elements to Help You
Define and Build a Successful Brand
Updated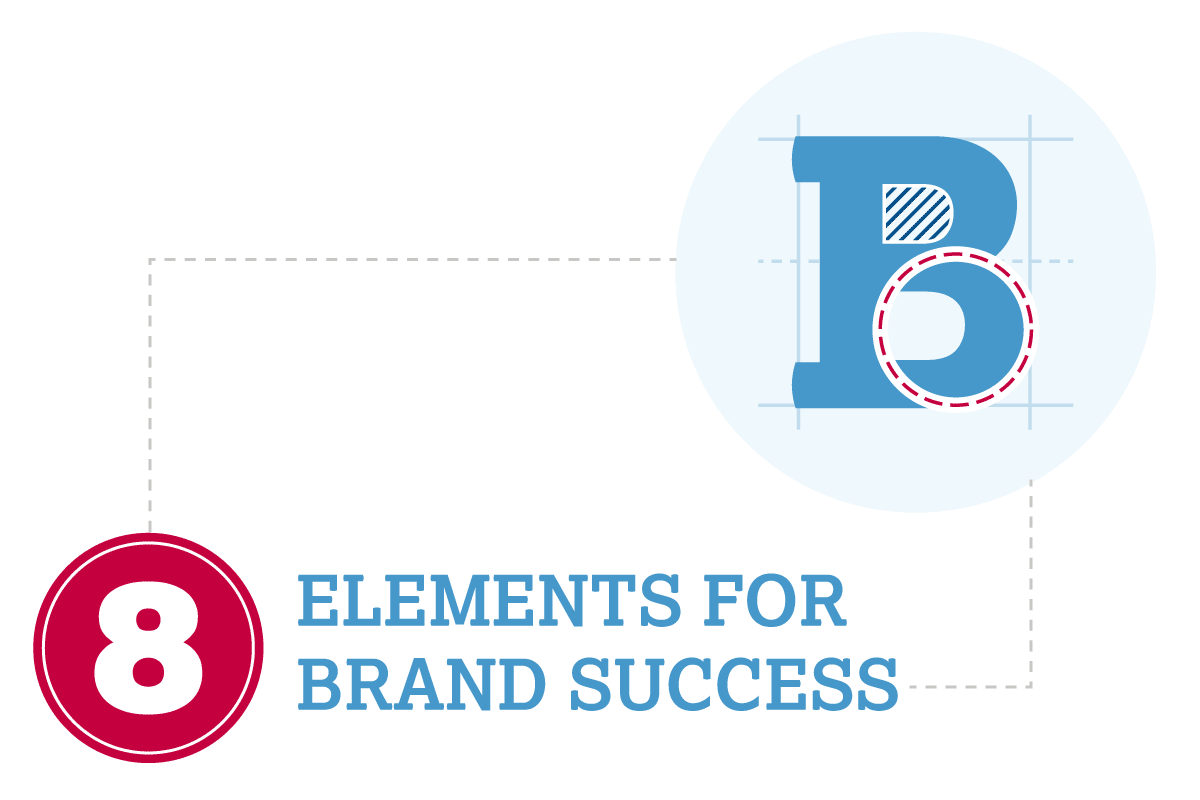 If you have a company, you have a brand. But a brand is more than a name or a logo—it is a detailed identity that guides everything you do as a company, from the tone of your emails to the colors on your website to how you handle customer complaints. Whether your brand is strong or weak depends on how well you have defined it, and how faithfully you adhere to it.
Your full brand guidelines should include design elements such as logo treatment, colors, and fonts, but for the purposes of this article we'll focus on the personality aspects of brand identity, which shape how your brand appears to internal stakeholders, in the competitive landscape, and to the world in general.
Here are some of the key elements that will help you define and build a successful brand. You may not need to have every single one, but all will help you shape your brand and create real connections with your audience.
---
Mission Statement. The mission statement should be a sentence that describes your company's function and objectives—it tells customers what you do and how you do it.
Vision Statement. The vision statement takes the mission statement (where the company is now) and builds on it to describe where the company aspires to be in the future (where the company wants to be). A vision statement should be inspirational and aspirational, and describe a future version of the company that should serve to challenge and inspire employees.
Positioning Statement. The positioning statement is meant for internal use, to identify your brand's specific market niche and target customer, describe how your brand fulfills the needs of your customers in a way that your competitors do not, and show how you want your target market to perceive your brand.
Brand Attributes. Brand attributes are key characteristics or adjectives that define the personality of your brand. Identifying your brand's attributes and being consistent about using them to guide your marketing will make your brand more recognizable, and enable your target audience to forge a connection with your brand on a personal level.
Brand Values. While brand attributes describe what your company is like, brand values (sometimes called brand pillars) describe what your company believes in. Brand values can take the form of a statement of principles or a list of brand values. Either way, brand values are deeply held truths that your company embraces every day, and should serve as standards that guide your actions, decisions, and behavior.
Brand Promise. Your brand promise tells customers what you will deliver. Your brand promise should be simple, inspiring, and realistic, and should establish trust by telling people what value or experience they can count on receiving in every interaction with your company.
Brand Purpose. Your brand purpose builds upon your brand promise, telling your customers not what you do, but why you do it. It should describe why you exist and what you stand for, and should be meaningful, sincere, and show how your company is committed to improving your customers' lives.
Brand Story. Your brand story is more than a history or timeline—it's an interesting narrative that describes how your brand came to be, including the problem it set out to solve, what it offers to customers, and what it aspires to be. Your brand story gives you a chance to forge an emotional connection with your customers by sharing an authentic account of the journey your company has experienced. A compelling, honest brand story will not only make your brand more relatable, it will make your customers feel like they know and can trust you.
---