7 Tips for
Great Press Releases
Updated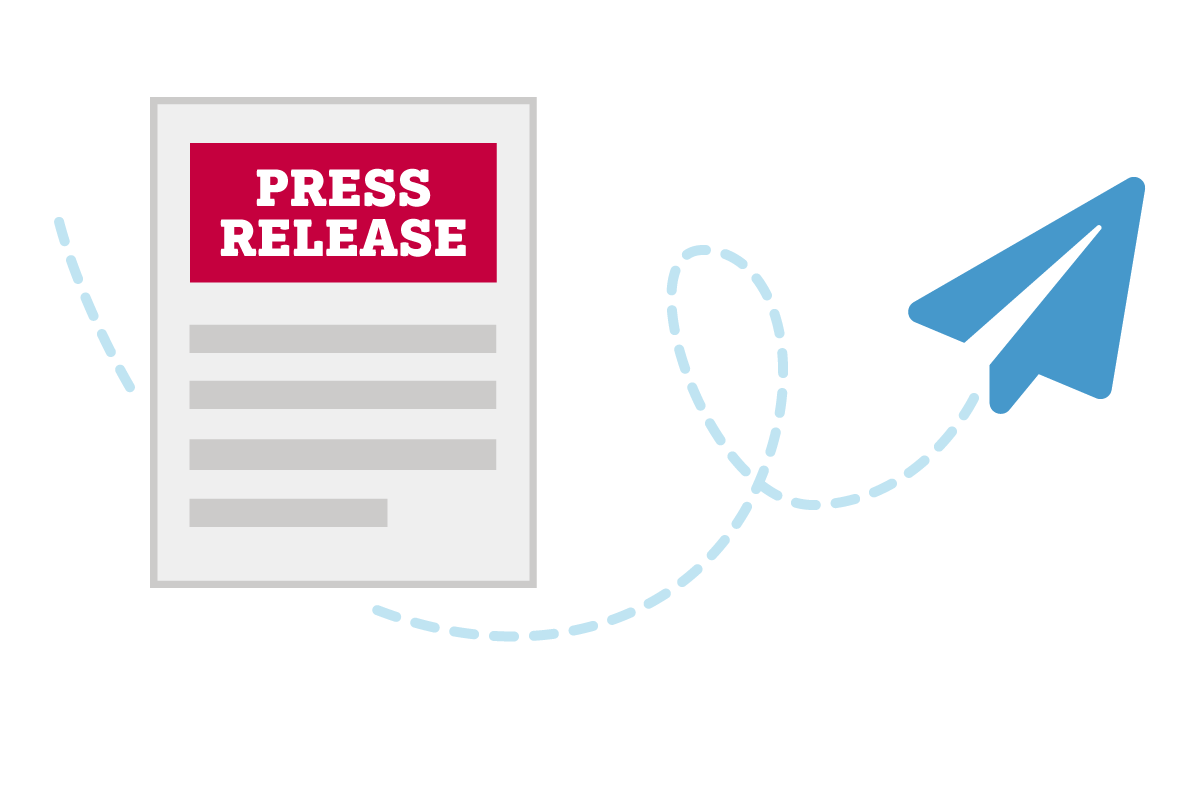 Press releases have an old-fashioned reputation. Back when most people got their news from newspapers and television, press releases were the main method used by companies to publicize newsworthy events and accomplishments.
Now, when companies can tell the world what they're doing with a quick tweet or Facebook post, do press releases still have a place? The short answer is, yes! In fact, according to Cision's 2021 Global State of the Media Report, 78% of journalists prefer to receive news and company announcements via press releases rather than any other content type.
Here's what you need to know about sharing news with press releases, including how they work, when to use them, and how to write them.
What is the purpose of a press release?
A press release gives your company a way to tell the world about your company's accomplishments, publicize an important event, and provide important facts about your business.
What are the benefits of using press releases?
In addition to helping raise the profile of your brand by publicizing company-related news, a press release lets you "control the message" by providing trustworthy, official information direct from the source. A press release can help journalists, editors, and other people interested in your brand learn more about your business and get a deeper understanding of your company's history and position in the industry.
When should you issue a press release?
A press release is a great way to share important company news such as:
A significant company milestone
An award or recognition
An important piece of research
A new marketing campaign or contest
A leadership change or new partnership
The launch of a new product or website
How should you distribute your press releases?
Traditionally, companies would send out press releases using a distribution service like PR Newswire or BusinessWire, but while those services can reach millions of people (and cost a lot of money), there are several things you can do on your own to get the word out.
Include press releases in the News section of your website to improve your site's SEO and increase the chance of attracting organic search traffic.
Feature new press releases on your website's home page to tell your visitors what's new, and to make your website look up-to-date.
Post a short intro about your news on your social media channels (especially LinkedIn) and include a link to the press release.
Send the press release directly to journalists and influencers in your industry.
Include press releases in your company email newsletter.
Send your press releases to relevant associations and industry groups.
7 Tips for Writing Effective Press Releases
Write a short, punchy headline. The purpose of a press release is to grab the reader's attention and convey information, so make sure the headline communicates the main message in a way that is both engaging and succinct (120 characters or less).
Don't forget the "why." Most press releases focus on the "what," but the "why" is equally important. Use your press release to tell readers why they should care about the news you're sharing, and provide information that helps them understand the importance of the topic.
Use interesting facts and statistics. Journalists love numbers and statistics, and if they use ones supplied in your press release they will often include a backlink to your site in the news article or blog post they write.
Include multimedia elements. Most online news articles include some type of visual element, and your press release is likely to get more attention if it includes graphic elements such as images, videos, or infographics. According to the Cision report, 22% of journalists said they wish more press releases would include multimedia assets.
Add a quote. Inject some personality into your press release with an engaging quote from the company president or other key official. Rather than reiterating information in the release, use the quote to tell readers why the news you're sharing matters, as well as provide additional insight or interesting background information.
Include information on your company. At the end of every press release, include a brief description of your company, a link to your website, and contact information to give people a way to learn more about your company and contact you if they have questions.
Use a call to action. Is your press release announcing an event or sharing important information? Include a call to action that readers can use to sign up, learn more, or register now.
---