10 Ways to Turn Your Website into a
Powerful Recruiting Tool
Updated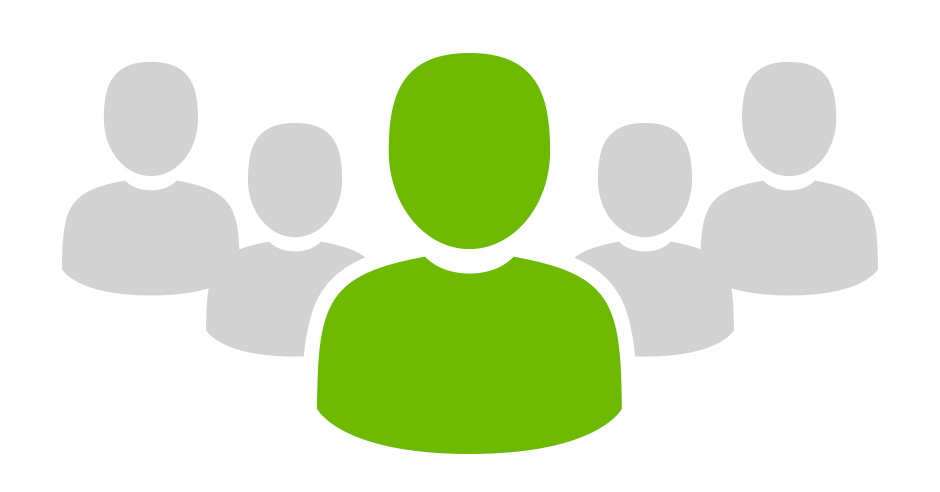 The post-pandemic U.S. job market is red hot—are you maximizing the recruiting potential of your site?
The right online hiring strategy gives your company the opportunity to attract qualified and enthusiastic talent and hire the very best people for the position.
Here are some tips to get you started on the road to finding the right employees.
Be mobile friendly. In 2019, a survey by Glassdoor found that 58% of job seekers use their mobile devices to search for jobs, and that number has only increased. Don't deter interested mobile applicants—make sure your online application process is easy and optimized for mobile users.
Create a Careers page. If hiring is important to your business, don't bury your Careers page in a difficult-to-find location. Put a clearly labeled (Careers, Jobs, Work for Us, etc.), easy-to-find tab or link on your homepage, and fill the section with everything a job seeker might need.
Use social media. At least 84% of HR professionals use social media for recruiting, and 79% of job seekers use social media in their job search. Make sure your social media pages (especially LinkedIn, Facebook, and Twitter, the most popular social media channels for recruiting) include current job openings as well as an updated and engaging company description.
Optimize your listings. In addition to posting positions on your company website, make sure the job description is optimized with keywords so it gets picked up and displayed by external job boards such as Indeed and Google Jobs.
Gather key information. Your website provides a great first opportunity to gather interesting information from your candidates. Rather than just posting a list of jobs, think about customizing the application process to learn more about job seekers, such as which location or type of job interests them.
Show your culture. In addition to the basics (benefits, policies, corporate values and mission), offer links to your blog and social media pages, and consider adding video: a virtual tour of the office, interviews with existing employees about their experience working for the company, and perhaps even some footage of a company-sponsored social event, to really give people a feel for what your company culture is like.
Communicate with your candidates. If you have an email newsletter, include a subscribe link on your Jobs page. Receiving regular communications from you will let potential hires learn about what your company does, show them how they might (or might not) fit in, and maybe even generate referrals to qualified candidates.
Create a custom "thank you" page. Use the standard "thank you for your application" screen as a way to tell applicants more about your company and point them in the direction of additional resources, such as examples of your work, customer testimonials, recent awards and accomplishments, or published articles about your company.
Expand your screening process. To ensure you find the right fit for your positions, consider adding a second set of questions, to be generated automatically after the application has been submitted. These questions can be fun (favorite movies, hobbies, etc.) or more specific about work habits and experience. The answers will help you understand the strengths, weaknesses and potential fit of a job seeker before you get to the interview.
Allow a cover letter. A cover letter is crucial to the hiring process. It can tell you how careful someone is about details, whether they know enough about your company and your industry (or have taken the time to do some research) to make a compelling case for their hire, and give a very good glimpse of their personality and attitude.
---