12 Ways

to Increase Website Traffic in 2021

Updated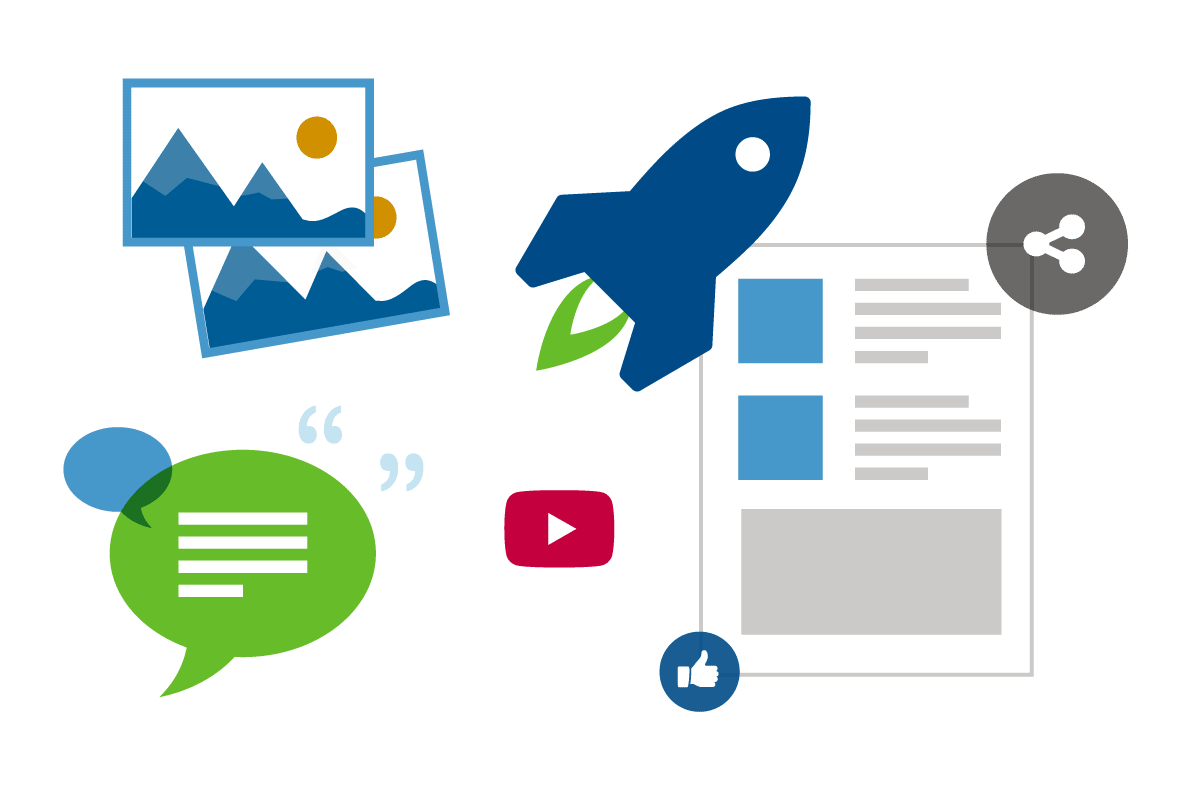 No matter how great your website is, it won't do anything for your business unless people visit it. If your website traffic is lagging, or you just want to increase the number of potential customers who come to your site, try these 12 methods for giving your website traffic a boost.
1. Improve your website's mobile performance.
According to HubSpot's 2020 State of Inbound report, optimizing mobile performance is the number one tactic used by marketers to improve website performance and search rank. About half of all website traffic worldwide comes from mobile devices, and according to Google 61% of website visitors are unlikely to return to a site they had trouble using on a mobile device, so it's important to ensure your website offers the best possible experience for mobile users.
2. Have a high-quality blog.
A blog is one of the best ways to generate website traffic and get new leads. In fact, studies show that businesses with a blog get 55% more website traffic than those that don't have a blog. A well-written, frequently updated blog that addresses the problems and interests of your target audience will keep visitors coming back. And the results are cumulative—according to one study, blog posts continue to drive website traffic up to 700 days after they go live.
3. Optimize website content for Google search.
According to Statistica, Google accounts for 92% of overall organic search engine visits in the United States, so if you want more organic search traffic, you need to optimize for Google search. Fortunately, Google has provided detailed guidance on how to write content that will improve your search rank.
4. Be active on social media.
Just having a social profile for your business won't necessarily drive traffic to your website, even if you have a strong social media following. To convert social media traffic to website traffic, post engaging social media content with links to your website, including promotions, company news, blog posts, and notifications about premium content like ebooks or whitepapers.
5.Upload presentations to SlideShare.
Imagine you had the opportunity to give a presentation to an auditorium full of potential customers, without having to travel or market the event. With SlideShare, you can. SlideShare is a hosting service for professional content that has 160 million unique visitors per month, 84% of which come from organic search. Sharing presentations on your company and industry can increase website traffic by raising brand awareness and demonstrating your industry expertise and thought leadership.
6. Use visual content.
Humans are visual by nature, and increasingly people are doing web searches for images as well as text. Google has made a number of updates to make Google Image Search more robust and easier to use, and having high-quality, engaging, search-optimized images on your site can help you capture some of that search traffic. If you have an ecommerce site, having good product shots is even more important—according to a study by artificial intelligence company ViSenze, 75% of consumers have been inspired to make a purchase based on image and video content.
7. Join social media groups.
In addition to maintaining a robust social media presence on your chosen platforms, joining social media groups can help you get your brand in front of new audiences and show your industry expertise. Find and join groups related to your industry and volunteer to answer questions or provide insight to create relationships, build brand awareness, and generate website traffic.
8. Run PPC ads.
Pay Per Click (PPC) ads—a type of paid search marketing in which advertisers agree to pay a set "bid" amount every time their ad is clicked—can generate fast website traffic from the exact audience you're targeting, and because people who click on ads are probably looking to make a purchase, PPC ads are more likely to generate leads for your business.
9. Improve your SEO.
If your website SEO is not up to par, you could be hurting your website traffic without knowing it. Perform regular SEO audits to make sure you're not making any common SEO mistakes, and to ensure your site is operating smoothly and providing a good user experience for your visitors.
10. Host a webinar.
Webinars that explore issues in your industry, offer solutions to common problems, and provide product demonstrations and how-tos can be a significant source of website traffic as listeners click through to your site to learn more about your brand. With many in-person events on hold, webinars are becoming an even more important tactic for generating leads and driving website traffic. According to a 2021 study by the Content Marketing Institute, 67% of companies are using webinars for lead generation, up 57% from 2019.
11. Get listed in online directories.
When someone is looking for the type of product or service your company sells, they may visit an online directory to find a company that provides that product or service. Getting your business listed on these directories is a great way to get your brand name out there and generate new leads. Look for online directories specific to your industry, and get your company listed on reputable local business directories.
12.Create a YouTube channel.
More than 2 billion people watch videos on YouTube every month, and 30 million of those are on the platform daily. Create a YouTube channel for your business and fill it with educational, fun, or how-to videos and you're likely to see a boost in website traffic as viewers click through to your site to learn more. You can also embed YouTube videos in the body of your website to keep visitors engaged once they get to your site.
---