Want More Facebook Engagement?

Try These 11 Tactics

Updated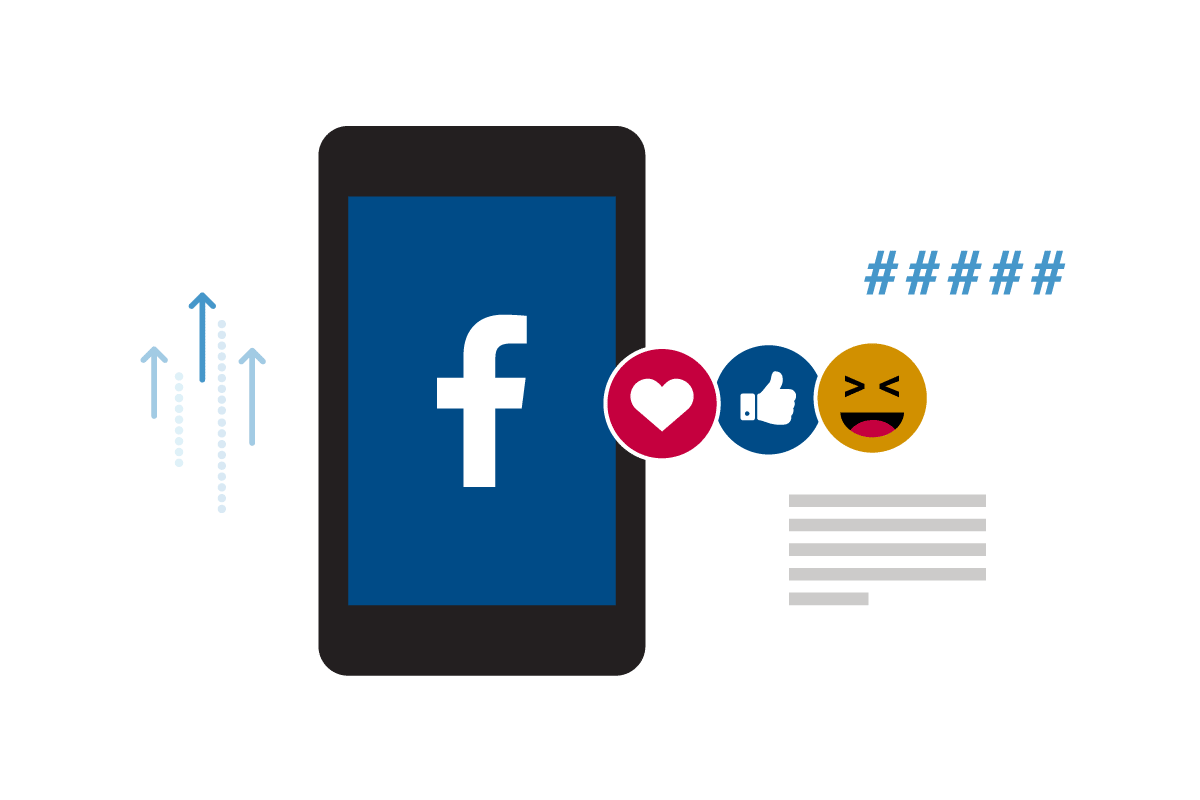 Since its launch in 2004, Facebook has grown exponentially, and now has almost 3 billion monthly active users and more than 200 million Facebook business pages.
More than 93% of small businesses use Facebook as a marketing tool, and one of the most important aspects of Facebook marketing is getting current and potential customers to engage with your page.
On Facebook, "engagement" is defined as any action someone takes on your page, including comments, shares, and likes or other reactions. Posts with more engagement are more likely to show in the Facebook newsfeed, which means more potential for engagement and more visibility for your company. In addition, seeing engagements on a post will encourage others to chime in with their own comments or reactions.
When you're trying to increase engagement on your Facebook business page, try these tactics.
Learn more about your audience. The best way to get visitors to engage with your Facebook posts is to know and understand the people who visit your page, including their demographics, their interests, when they are online, and what other sites they visit, all of which is available in Facebook Insights. The more you understand your audience, the easier it will be to come up with the right content for your page.
Create great content that invites a response. It's a given that the content you post on your Facebook business page should be relevant and interesting to the reader, but to get your followers to engage with the content rather than just skimming it and moving on, your posts should make them actually feel something. Aim for posts that make readers smile, think, laugh, or even cry—posts that are emotionally compelling enough to prompt them to react.
Post at the right times. There is no "right" day or time to post on Facebook for the most engagement. According to a new study by Sprout Social, the best time to post is Mondays through Thursdays starting at 8 a.m. until early afternoon, generally 1 p.m.. But rather than post according to some generic research, find the most effective posting times for your company by tracking engagement over the course of a few months and using the data available in Facebook Insights.
Analyze your most popular posts. When one of your posts hits it big with engagements, take a close look to see what made it successful. What type of format was it—image, GIF, video? When was it posted? Was there something that made it especially timely or interesting for readers? What tone did it take, was it funny, sad, informational? Collect all the data you can about successful posts and use that information to test what works best to try to replicate that success.
Make your Facebook content mobile-friendly. According to Facebook, 98.5% of users are on mobile devices, and 82% of people who access Facebook do so exclusively on a smartphone. With so many potential customers using a mobile device to visit your page, you need to make sure your posts are attention-grabbing and short—studies show that posts between 40 and 80 characters (about 8-15 words) get the most engagement.
Focus on your fans. One of the best ways to get people to engage with your Facebook business page is to explicitly invite them to. Don't just ask for a like or a share, ask users to share something substantive like feedback on a product idea, photos or videos related to your products or services, tips and tricks, or excerpts of reviews posted on other sites.
Interact with your followers. Engagement goes both ways—if you want your page visitors to engage with you, you need to engage with them. Be sure to respond promptly to comments and questions, and deal with any negative feedback quickly and courteously.
Experiment with video. When it comes to Facebook engagement, video rules. According to an analysis of 777 million Facebook page posts by BuzzSumo, videos get 73% more engagement than photos. Any video is good, but some types are better than others. Facebook's algorithm favors "native" videos that are uploaded directly to Facebook rather than as a link to YouTube or a company website, Facebook live videos get 6 times more interactions than recorded videos, and square format videos outperform landscape videos.
Ask a question. According to research by BuzzSumo, questions are more likely to get engagements on Facebook than any other post type except video. To encourage meaningful interactions (which Facebook prioritizes in the newsfeed), post a thought-provoking or fill-in-the-blank question related to your brand and ask your followers to post their answers.
Use hashtags. Facebook isn't the place to add a bunch of hashtags, as you might do on Twitter or Instagram, but strategically using one or two key hashtags can help you increase engagement on your Facebook business page. Adding a trending hashtag to a relevant post can help your post appear in searches for that hashtag, and they can be an additional incentive for readers to interact with your post in some way.
Follow Facebook's suggestions. Facebook itself offers several ideas for posts to increase engagement, including running a contest or giveaway, announcing exclusive news, celebrating a holiday, or sharing anecdotes.
---