How to Use
Live Video

to Promote Your Business

Updated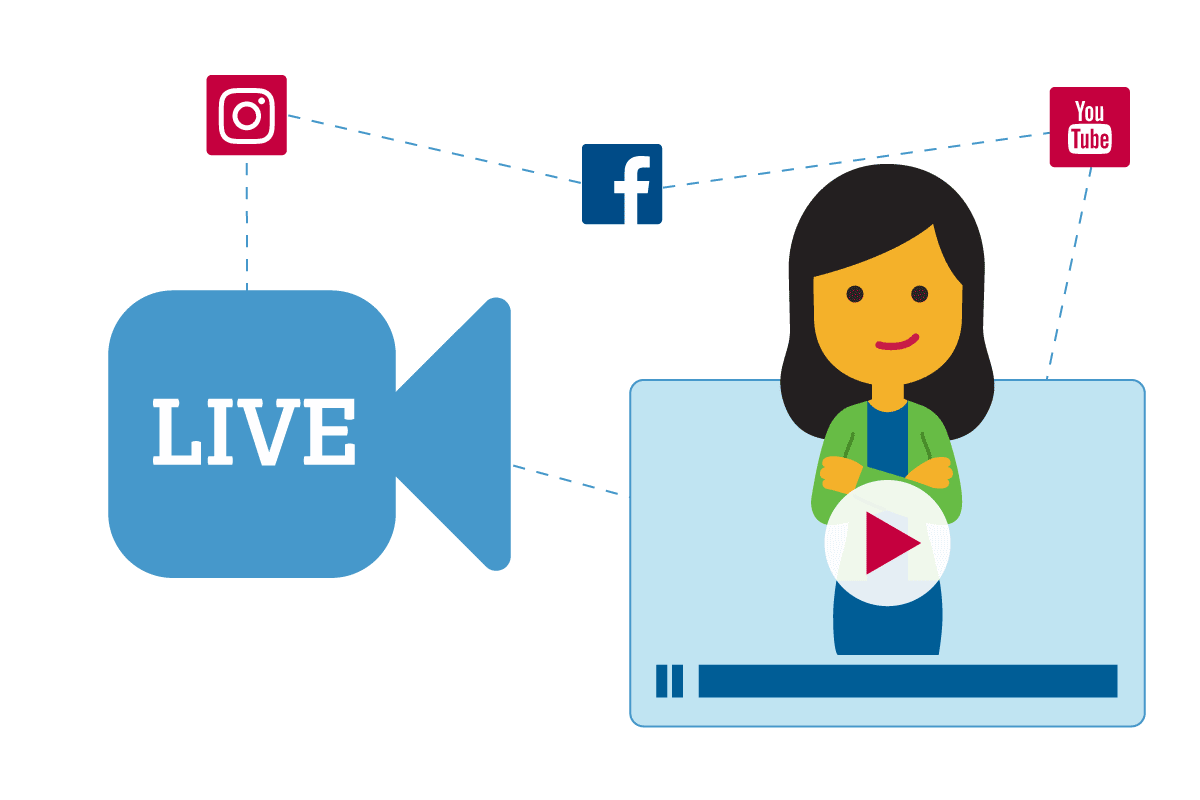 The popularity of live video continues to grow, with live video expected to account for 17% of all internet traffic this year and the live streaming market estimated to hit $184.27 billion by 2027.
While celebrities and individuals started the live video trend, businesses are now on board with a vengeance. According to the State of Video Marketing 2021, 86% of businesses use video for marketing, and 96% plan to either increase or maintain their level of video use going forward.
Not only is live video a great way to reach customers and personalize a business brand, live video gives businesses a low-cost way to increase engagement with their target audience. According to Conviva's State of Streaming, live video generates 27% more minutes of watch time.
Here's how to make live video work for your business.
1. Create a Live Video Strategy
There should be a clear strategy behind every marketing tactic you use to promote your business, and live video is no different. Before you hit record, come up with a thorough plan, including what audience you want to reach, how often to publish, and what video platform to use. Develop a live video strategy that makes sense for your brand, fits your image, and is in line with your business goals.
You can use live video for:
Company announcements and updates
Product demonstrations and tutorials
Company events and community involvement
Interviews with employees, vendors, or customers
Behind-the scenes tours of your office or processes
Customer testimonials or reviews
Content promotion (ebook, guide webinar, etc.)
Contests and giveaways
2. Publicize Your Live Video Event
Make sure your customers know about your live video efforts by promoting them with online ads, email, event notices on your website and social channels, or a blog post or press release.
Send an initial notice or invitation at least a week before the event, and a reminder the day of. Don't forget to write a compelling description of the video to catch viewers' attention, and tell them what they'll gain by watching.
3. Practice Before You Go Live
Even if you've decided to do your live video with company employees rather than professionals, do a few dry runs to make sure your live video doesn't come off as awkward or amateurish.
Double-check all the technology and software you'll be using (including the WiFi connection) to make sure nothing fails at a critical time, and have backup plans in place.
---