11 Ways for Businesses

to Get More Followers on Facebook and Instagram

Updated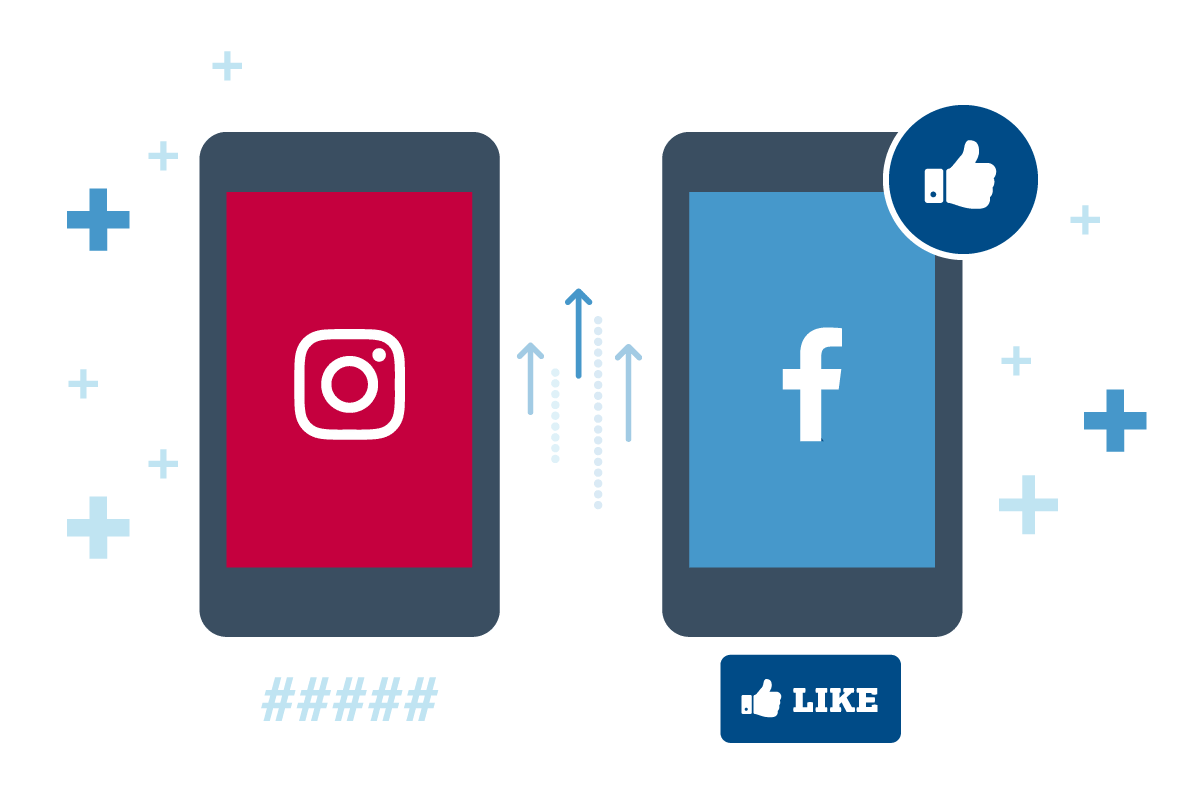 If your business has a page on Facebook or Instagram, you probably want more followers. It's not just a popularity contest—the more followers your page has, the more people you can reach and the more your business is likely to benefit.
Facebook and Instagram are the top two social media channels used by businesses, with 89% using Facebook and 80% using Instagram according to the 2023 Social Media Marketing Industry Report.
The number one reason businesses use social media is for increased exposure. Other top reasons include to increase website traffic, generate leads, develop loyal fans, and boost sales.
As both Facebook and Instagram continue to add new features for businesses, most companies are looking to grow their follower base on at least one of those platforms to raise their profile and reach more potential customers.
To get more followers for your Facebook and Instagram business pages, follow these tips.
1. Customize your profile.
When a potential follower first visits your page, they'll probably look at your profile to see who you are and what you're all about. This is your first chance to make an impression, so make it count! Create an engaging company bio that shares your story, tells potential followers who you are, and gives them a reason to follow you. Make sure to include all of the details regarding your business, choose a high quality, on-brand profile photo, and don't forget to add a link to your website.
2. Have a plan.
The most successful social media pages may seem fun and casual, but they're probably following a comprehensive social media strategy. Assign someone to oversee your social media efforts, define your goals, create an editorial calendar, come up with guidelines to govern tone, post type, and publishing frequency, and make sure all your posts are in line with your overall business strategy.
3. Define your target audience.
Knowing your target audience will help you attract the right followers to build your business. Create customer personas for each of your social media channels and cater your posts to their needs, interests, and pain points. Use what you know about your ideal customer to guide your posting times, post topics, and publishing schedule.
4. Create great content.
To get more followers, your social media pages need engaging content that grabs their attention and makes them want to keep coming back. Focus on providing high-quality content that is fun, interesting, inspirational, thought-provoking—whatever fits your brand identity. If you don't have the bandwidth to create all your social media content from scratch, use curated posts to fill in the gaps.
5. Offer something.
According to one survey, 63% of customers follow brands on social media to learn about sales. Give the people what they want! Reward your followers with insider deals, free trials, and coupons they can't get anywhere else. An offer doesn't even have to be monetary—it could be a sneak peek at a new product or a behind-the-scenes experience—anything that gives people an incentive to follow your page.
6. Invite people to like your page.
When someone likes your Facebook page, they automatically become a follower unless they chose to unfollow the page. If your Facebook page has fewer than 100,000 likes and you see that someone has reacted to a post, you can invite them to like your page, which is a great way to add followers who have already shown interest in what you have to say. You can also invite your Facebook followers to like your Instagram, and you can run a paid "like campaign" on Facebook to get followers faster.
7. Stay on brand.
When they navigate to your Facebook or Instagram page, your followers should feel like they're walking into a familiar store. Use a consistent brand voice to create a comfortable experience for visitors and let them know what they can expect if they follow your brand.
8. Use hashtags.
Adding relevant hashtags to your posts is a great way to get exposure to a wider audience and reach potential new followers, because when someone does a search for or clicks on a hashtag, they'll see all the posts tagged with that hashtag. You can include up to 30 hashtags on an Instagram posts, but according to Statista, posts with 3–4 hashtags get the most engagement. On Facebook, limit your hashtags to one or two per post.
9. Apply for a verification badge.
Both Facebook and Instagram offer verification badges, which indicate that a business has been verified as authentic. Getting that blue badge on Facebook or Instagram gives your social media page instant credibility and make visitors more likely to become followers.
10. Be responsive.
One of the biggest social media pet peeves consumers have about brands is that they don't respond to comments, questions, or reviews. If someone leaves a comment, posts a review, or sends a message that requires a response, show you are interested in your followers by always responding quickly and courteously, even to negative comments.
11. Learn as you go.
Your social media pages are a work in progress, and you should be continuously improving them. Monitor engagements and interactions on your pages to see what's working and what's not in terms of publishing frequency, post times, type of content, etc. Determine what resonates most with your followers and focus on providing more of the kind of content that works best.
---