How Often Should You Post on Social Media?

Ask Yourself These 4 Key Questions

posted on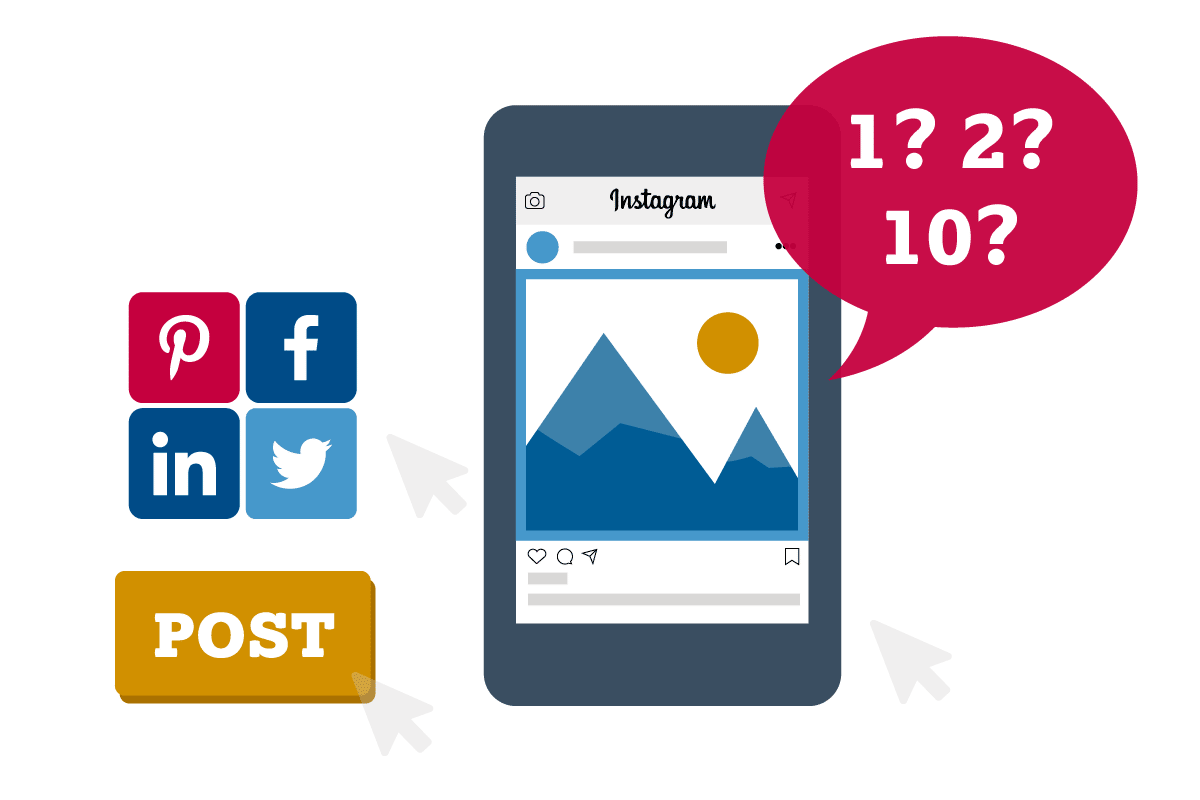 Posting on your social media pages is a great way to bring in new business, increase engagement with your customers, and boost your brand recognition. But how often should you be posting?
It's a difficult balance—too few posts and your audience may forget about you, too many and you risk annoying them. When you're trying to figure out the perfect publishing frequency for your social media pages, take a look at these four important factors:
1. Which Social Media Channels Are You Using?
One of the biggest factors that should influence how often you post is which social media channels you're using to promote your business. On some platforms, like Twitter and Pinterest, people who follow your page expect to see many posts every day, while followers of your LinkedIn page may think more than one post a day is too much.
Here are some general recommendations for how often to post on each channel:
Facebook: 1 post per day
LinkedIn: 1 post per day
Instagram: 1-2 posts per day
Pinterest: 11 posts per day
Twitter: 15 posts per day
2. How Many Quality Posts Do You Have the Capacity to Create?
As with many things, quality matters more than quantity. Even if you're meticulous about adhering to the recommended posting frequency, your posts will only be successful if they are providing valuable content to your social media audience. Posting any old thing just for the sake of sticking to the recommended frequency will disappoint your followers, degrade the quality of your brand, and waste an opportunity to establish a real connection with your audience. Remember that one high-quality, engaging post per week is much better than five mediocre posts.
3. How Often Are Your Competitors Posting?
When deciding on your posting frequency, visit the social media pages of your main competitors, or pages for brands you want to emulate, and make note of their posting schedules, including frequency, time of day, type of post, and amount of interaction through comments and likes. Use this information to come up with a publishing schedule for your social media pages.
4. What Are Your Goals for Your Social Media Marketing?
How often to post on your social media channels should be directly influenced by what you're trying to accomplish. Are you trying to generate leads and increase sales? Drive traffic to your website? Share uplifting stories? Boost your brand recognition? Build an online community? Provide customer service? Make sure you have a well-defined social media strategy and align your publishing frequency with those goals.
---
Once you've decided on a posting frequency for your social media pages, don't just set it and forget it. Pay attention to how well your posting frequency is working by tracking engagements, leads, site visits, and other interactions and make adjustments as needed.
---