11 Social Media Mistakes

That May Be Hurting Your Business

Updated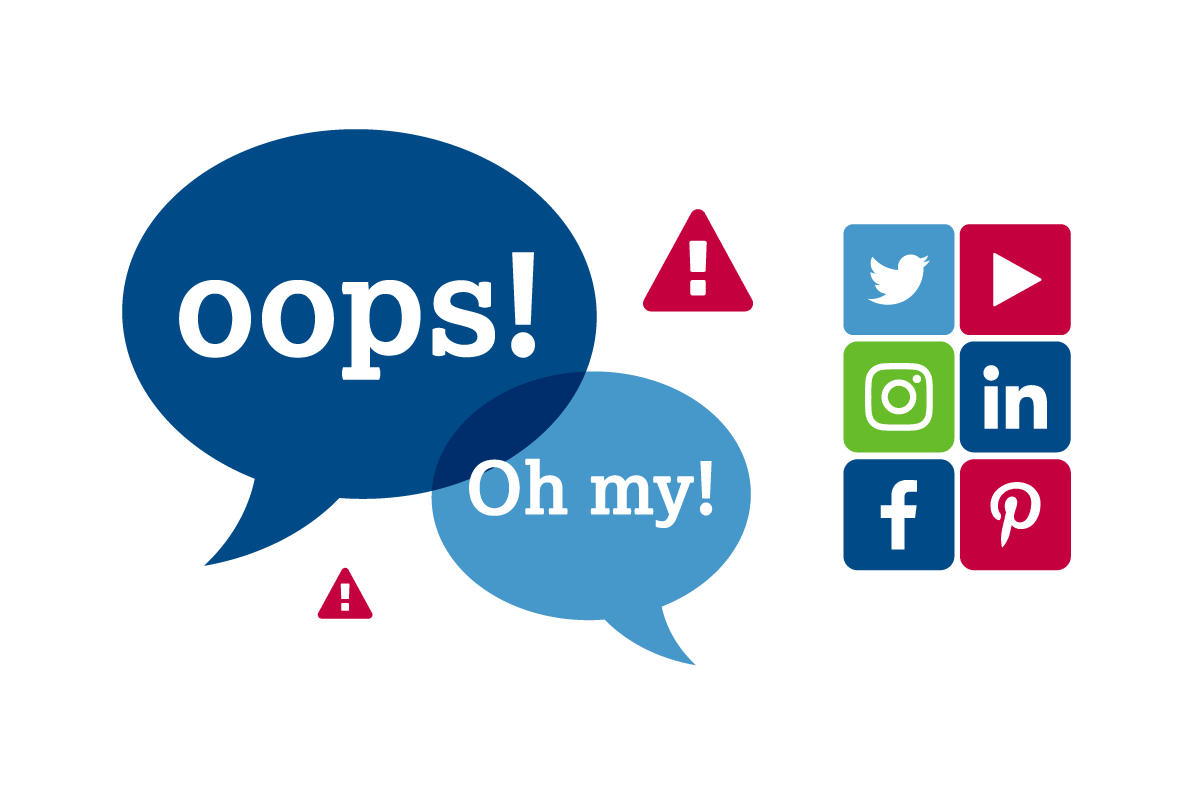 Using social media successfully for your business is a lot more complicated than creating a company page and adding an occasional post. If you don't know what you're doing, your social media marketing efforts could be doing your business more harm than good. Here are 11 social media mistakes to avoid.
Leaving your profile incomplete. People who visit your social media pages for the first time will want to know about your company—don't miss the chance to tell them who you are and what you're all about by leaving your profile information blank or incomplete. For each social media platform, create an engaging, informative profile of your company designed to capture the interest of readers and leave them wanting more.
Not knowing your target audience. In order to create social media content that will keep your followers interested, first you need to know who your audience is. For tips on how to better identify and understand your audience, see our blog post Want to Master Your Marketing? Know Your Audience.
Not having a distinctive brand voice. You may have to be strictly professional in other mediums, but social media is the place to let your brand personality shine through! Create a social media persona that matches your company's image but is still authentic, informal, and fun.
Making your page all about yourself. While it's true that your social media pages are a great place to share updates and information about your company, make sure you frame your posts in a way that focuses on providing value to your followers.
Not doing a social media audit. How do you know if your social media marketing strategy is working? A social media audit will give you a comprehensive overview of all your social media marketing efforts and tell you what's working and what isn't.
Choosing the wrong social media platforms. Knowing which platforms are most in line with your needs is crucial to social media marketing success. Check out our blog post Which Social Media Channels Should Your Business Be Using for more on how to determine which channels are right for your business.
Using the exact same content across all platforms. Each social media platform has its own personality and common practices. A post that works on one platform may fall flat on another, so make sure you're familiar with the best practices for each platform and create your posts accordingly.
Not using direct messaging. Exchanging personal messages with followers is a great way to improve engagement, develop relationships, and offer better customer service. Encourage people to message you directly if they have a question, comment, or problem, and send a quick thank you message when someone posts a useful or positive comment.
Ignoring video. Video is the most popular content type on social media, which means if you want followers to engage with your brand, you should be using it. Not sure how to make video work for your business? Check out our blog post 11 Tips for Creating Social Videos Your Customers Will Want to Watch.
Getting stuck on a single content type. If you're using the same type of content for all your social media posts, your followers are going to get bored. See our blog post 7 Cool Content Ideas to Boost Your Social Media Engagement for ideas on how to keep your content interesting.
Deleting or ignoring negative comments. It may seem counterintuitive, but negative comments can actually help your reputation. Respond to negative comments the right way and your followers will see that you are committed to solving their problems. For more information, read our blog post How to Turn Negative Comments and Reviews into a Positive for Your Business.
---