9 Reasons

Your Website Needs an FAQ Page

Updated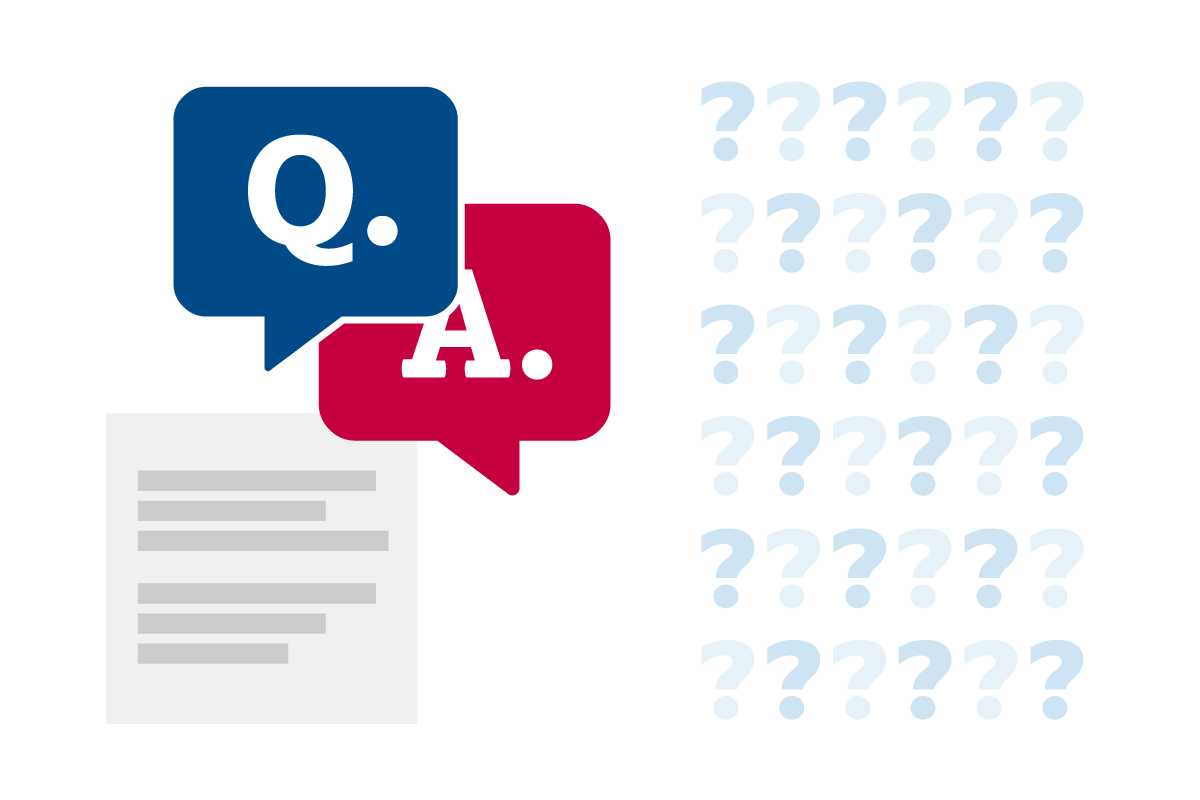 Does your website have an FAQ (frequently asked questions) page? If not, it probably should. Here are 9 reasons you should consider creating an FAQ page for your website.
1. An FAQ page improves user experience.
No matter how clear and well-organized your website is, users with questions probably have to browse through a few pages looking for the right answer, which can be annoying for a visitor that just wants a quick answer to an easy question. By compiling answers to common questions on every possible topic related to your business, an FAQ page gives visitors a central place to find the answers they need.
Tip: If your FAQ page has more than 10 entries, add categories to make it easier for users to find what they're looking for.
2. An FAQ page can help users navigate your site.
Most of the answers on your FAQ page probably already exist elsewhere on your site—the problem is they might not be that easy to find. Visitors will primarily use your site menus to navigate through your site, but an FAQ page can also serve as a way to point them where they need to go—whether that's a product page, a whitepaper, or a blog post they might not have found otherwise. Not only does an FAQ with links to related content provide your user with a deeper experience of your website, it also boosts your internal link-building, which is an important search ranking factor.
Tip: Keep FAQ answers concise and include links to more in-depth information elsewhere on your site.
3. An FAQ page is great for organic search.
An FAQ page offers a great opportunity to provide answers to questions not just about your company, but general questions about your industry or even your competitors. Providing answers to these types of questions can bring in people who may not even know about your company, but found an answer to their search query on your site and clicked through to learn more. An FAQ page is also a good place to try to capture voice search queries, which tend to be longer and phrased in a more natural, conversational style. While it may be awkward to insert a full question into your website content, an FAQ page is a natural fit for those sorts of queries.
Tip: Do keyword research to find trending searches in your industry and use your FAQ page to provide answers.
4. FAQs are prime candidates to be selected by Google as Featured Snippets.
For some web searches, Google not only provides a list of search results, it also highlights content that provides a direct answer to the search in a Featured Snippet—a box of text that appears at the top of organic search results in "position zero." Link click-throughs on Featured Snippets tend to be much higher than other search results on the page, so appearing in a Featured Snippet can significantly increase traffic to your website.
Tip: Make answers clear and authoritative, and no more than a single paragraph (40-90 words).
5. An FAQ page can save you money on customer service.
By providing a single place to get answers to commonly asked questions, you give your site visitors an initial place to go when they otherwise might have picked up the phone to call you (or worse, given up and abandoned your site entirely). With a good FAQ page in place to answer basic questions, your customer service agents can spend their time helping with more complicated issues.
Tip: Your FAQ page is meant to supplement your human customer service, not replace it. Always give users a way to contact you if they haven't found the answer they need.
6. An FAQ page can be a great source of content ideas.
All of your content should aim to provide value to your audience, either by solving problems, answering questions, or improving customers' lives in some way. What better place to find content ideas than a page containing every problem or question your audience might have?
Tip: Develop at least one piece of content for each FAQ that could use a deeper answer.
7. An FAQ page establishes trust and can overcome obstacles to conversions.
Having an FAQ page on your site shows customers you are invested in helping them find solutions, and that will go a long way toward creating a sense of trust for your brand. Providing comprehensive answers to common questions also demonstrates thought leadership and authority within your industry, which makes your site visitors more confident about doing business with your company.
Tip: Be honest and straightforward with all your answers, even the tough ones.
8. An FAQ page lets you quickly address new customer services issues.
An FAQ page should not be static, it should be an evolving record of customer concerns and interactions. When you make a change to a product or policy, even if it's a small one that doesn't warrant a press release or formal announcement, add it to your FAQ page so customers have access to the most up-to-date information.
Tip: Regularly ask your customer-facing employees if they are hearing any new questions from customers, and provide answers to your FAQ page.
9. An FAQ page helps you understand and serve your audience better.
Actively trying to identify questions your site visitors might need answers to will do more than fill up your FAQ page, it will give you deeper insight into your customers' needs, desires and challenges in a way that will positively shape every aspect of your business, from product development to marketing to customer service.
An FAQ page can also be a great way to tell customers what you want them to know about your products and services—start with a great value point as the "answer" and work backwards to the question as a way of creating excitement for your products and services without an actual sales pitch.
Tip: Find common questions for your FAQ page by asking customer-facing employees and monitoring mentions on social media.
---