Are You Making These

5 Common Content Mistakes?

Updated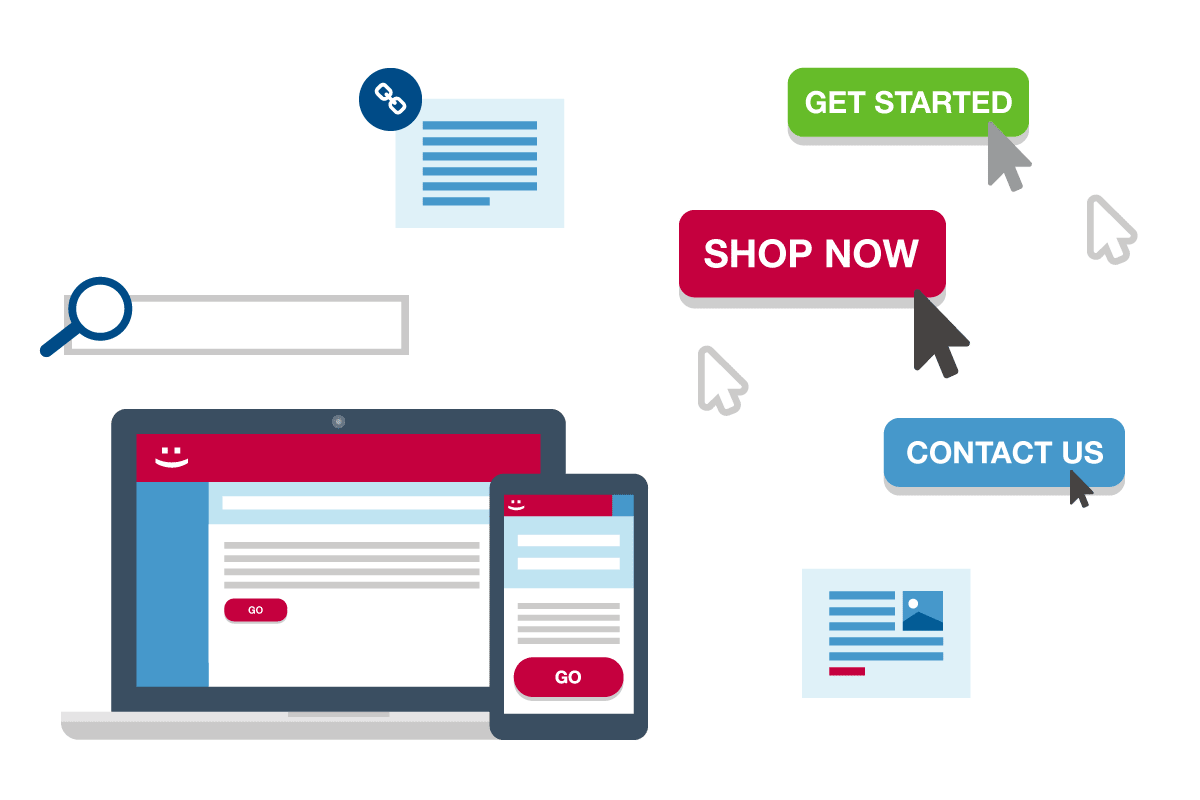 There's no question that content marketing works. According to Demand Metric, content marketing costs 62% less than traditional marketing and generates three times as many leads. But like any type of marketing, content marketing needs to be executed correctly in order to be effective, and several pitfalls can keep your content from reaching its full potential. Make sure your content marketing isn't guilty of any of these key mistakes.
Content Mistake #1: No Calls to Action
Congratulations, someone is reading your content! What do you want them to do next? Sign up for a newsletter? View your products? Download an ebook? This is your chance to turn a reader into a customer—create a clear call to action to take them to the next step.
For tips on better calls to action, see our blog post 4 Simple Steps to Improve Your Calls to Action.
Content Mistake #2: Content Gaps
Your content should cover every stage of the customer journey—the process they use to research, consider, and make a decision to purchase a product or service.
If your content is too heavily focused on the "awareness" stage of the journey, with explanatory blog posts, educational webinars, and ebooks, you may be doing a good job of drumming up interest, but you might not be able to close the deal.
If your content mostly addresses the "consideration" stage with product comparisons and case studies, you may help people make a choice only to have them make a purchase elsewhere.
If you have a lot of content for the "purchase" stage, such as product pages, coupons, and trial offers, you are missing out on an audience that isn't familiar with your company, as well as those that are looking for selling points of your product verses your competitors.
Do a content audit to make sure you have content appropriate for all buyer stages, and don't forget about the final stage—retention. Keep existing customers coming back with helpful blog posts on how best to use your products or services, success stories, company and product news, and social media content.
Content Mistake #3: Not Making Content Locally Relevant
If you are a local business or a national company with branches in local communities, not optimizing for local search is a big mistake.
More people than ever are using their smartphones to conduct online searches, and according to Google, 46% of all Google searches are looking for local information and nearly two-thirds of smartphone users are more likely to purchase from a company that offers content customized to their location.
Attract local customers to your site by creating relevant local content that mentions local news, events, and activities; promotes special deals at your location; and addresses the specific interests and problems of the people in your target city or region.
For more on optimizing your website for local search, see our blog post How to Turn Local Searches Into Customers for Free.
Content Mistake #4: Poor Writing and Editing
Is the content on your site well-written, engaging, valuable, relevant, and error-free? If not, you could be hurting your business. Not only will low-quality content reflect poorly on your brand, it could hurt your search ranking.
Google uses your website content to determine how useful your site is to visitors and what kind of experience it's providing, both of which are important ranking factors, so publishing content that is badly written, outdated, or full of grammatical and factual errors will sink your site's position on the search engine results page (SERP).
Make sure your site has high-quality content to improve your site ranking, boost your credibility, attract more visitors, and keep your customers coming back.
Content Mistake #5: Lack of Organization & Site Structure
If your website isn't organized well, it won't matter how great your content is—your visitors won't be able to find what they're looking for and search engines won't be able to understand what your site is about, which leads to poor user experience and low search rankings.
To help Google and your site visitors navigate your site, make sure it has an intuitive menu structure, an up-to-date site map, and internal links to relevant content within the site. If you have a large number of product pages or blog posts, divide them into categories to make them easier to navigate.
---