7 Instagram Features

You Can Use to Market Your Business

Updated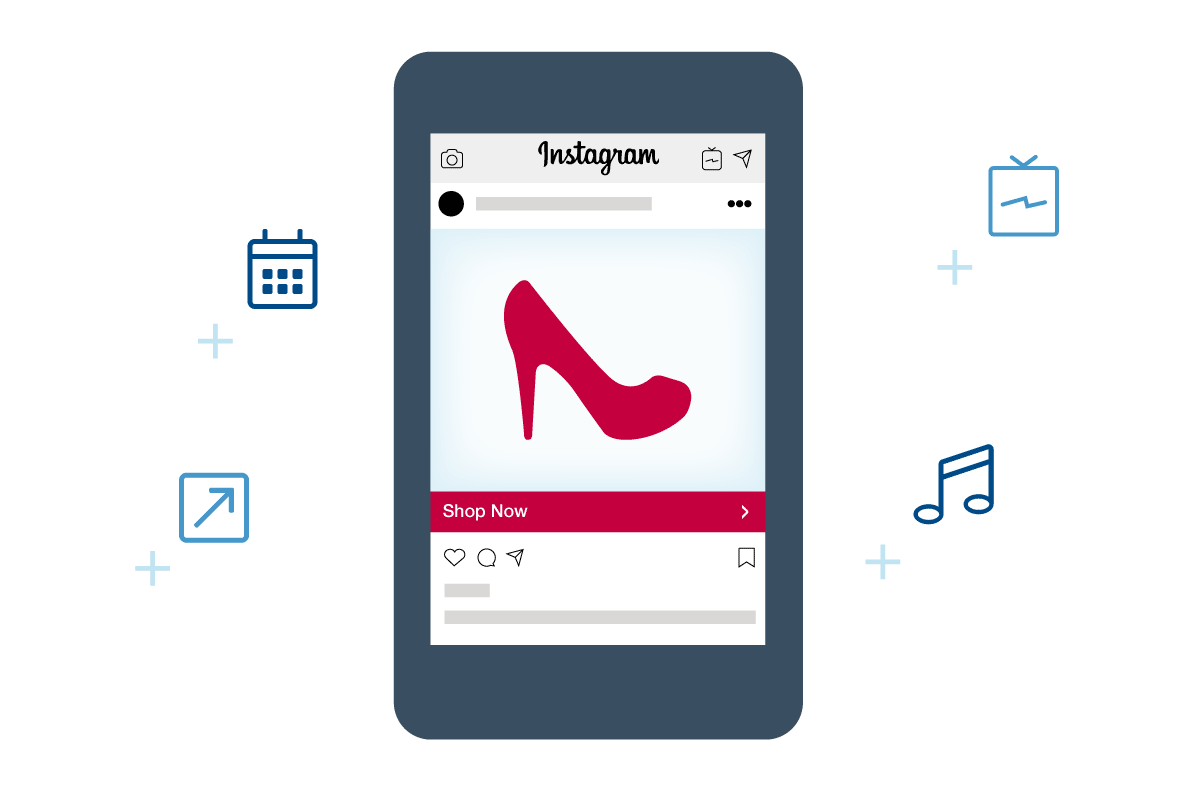 When it comes to using social media to market your business, Instagram is more popular than ever. Of Instagram's more than 2 billion users, 90% follow at least one business profile, and Instagram continues to unveil new features to help business users reach their target audiences. Here are 7 Instagram features you can use to engage your customers.
1. Story Highlights
Instagram Stories—which let users post photos and videos that disappear after one day—can help engage users and show your company in a fun and interesting light, but the 24-hour time limit means many followers might never see a Story before it vanishes. The solution is Story Highlights, which lets you select one or more Stories—either live or saved in the Story Archive—choose a cover photo and label it with a name. Story Highlights remain visible until you remove them, and you can add more photos or videos at any time.
2. Reels
According to Instagram, 91% of active Instagram users watch videos on the app weekly, so creating original videos on Instagram is a great way to reach your audience and grow your following. As of July 2022, most videos can only be shared as Instagram Reels. Reels lets you record and edit videos up to 90 seconds from within the app, then add music, effects and voiceovers. Like Story Highlights, Reels are available on Instagram until you delete them
3. Shopping on Instagram
One of the best Instagram features for businesses is shopping, which lets users shop for products directly on Instagram. Business accounts can tag products in any post and viewers can click to get product information, then follow a link to your website to make a purchase or buy directly in the app.
To use the shopping feature, you must have an Instagram business account that is connected to a Facebook catalog, then you must be approved for shopping by Instagram. Once you're approved (it usually takes a few days), you can start adding shopping posts. Simply choose the photos you want to use, tag up to 20 products, and add any filters and captions you want.
When users tap a tag—which can appear as the product name or a shopping bag icon—they see an image of the product, a description, the price, and a link that takes them directly to the purchase page on your website.
With shopping posts, users can see pricing and product details from both the Instagram feed and the Shop tab on an Instagram business profile. (You need at least nine shopping posts on your business profile to activate the Shop tab.)
Businesses, shopping partners and qualified public Instagram accounts also have the ability to let users shop from within a Story using shopping stickers. As with shopping tags in posts, tapping on a shopping sticker gives users product information and a link to visit to the company's website to make a purchase.
4. Instagram Live
Want to connect with your followers in real time? Use Instagram Live to do a live broadcast on your channel. Notify followers of the live event with a countdown sticker or by posting on your Feed. Once you're ready to start, simply open the Stories Camera then tap 'Live' then click the record button. You can go live for up to an hour, and you'll see the number of viewers at the top of the screen, plus comments as they come in. Once the broadcast is over, you can share a replay or store it in your Live Archive.
5. Links in Stories
Links, which encourage followers to visit your website for more information, can be added to your Stories using Instagram's clickable link sticker. Instagram first made links in Stories available only to accounts with a verified badge or more than 10,000 followers, but as of October 2021 they are available to everyone.
6. Collab Posts
With Instagram Collab posts, a single post appears on two different Instagram accounts and shares comments, likes, and shares. The post is created by one user then shared with a second user, and can appear in the Reels or Feed sections. You can use Collab posts to increase exposure to your content or products and make it easier for your audience to find you.
7. Action Buttons
Instagram allows you to add a call-to-action button to your business profile, including Book Now, Reserve, or Order Food, that let users initiate a transaction through a number of select partners, including Door Dash, OpenTable, Uber Eats, and Acuity Scheduling. To use the buttons (only one can be used per profile), businesses must have an existing relationship with one of the supported partners (see the full list of Action Button Partners).
---