6 Must-Haves

for Your LinkedIn Company Page

Updated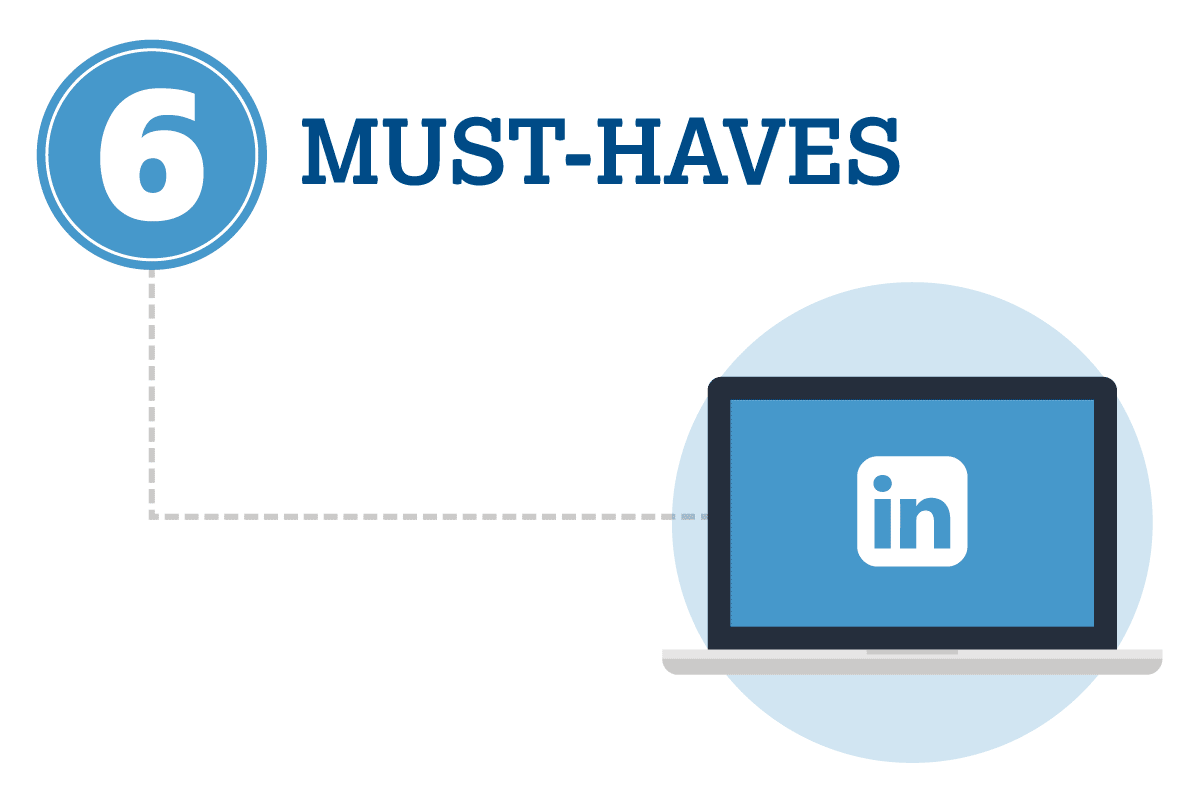 LinkedIn is an excellent way to establish a professional identity for your company on social media. A LinkedIn company page lets you promote company news, showcase your products and services, connect with prospective employees and customers, and enable your employees to act as ambassadors for your business. Here's what you need for a successful LinkedIn company page.
1. A custom URL.
When you set up your LinkedIn company page, you'll be assigned a unique URL by LinkedIn, such as https://www.linkedin.com/in/your-company-56b5aa23/. Before you start adding things to your page, get rid of all those extra numbers and letters by creating a custom URL that's simpler and easier to find, and that you can share with others, post on your website, and include in your email signature and on business cards. LinkedIn won't let you use a URL that already exists, so if you're unable to use just your company name, consider appending the two-letter abbreviation of the state in which your company is headquartered.
2. Your logo.
According to LinkedIn, company pages with logo images get six times more traffic than those without. The logo also appears when people search for your company, as well as on the profiles of your employees. Your logo image should be 400 x 400 pixels.
3. An on-brand cover image.
Your cover photo should convey your company's image, message, personality, or all of the above. Depending on the audience you hope to reach, you can choose a photo of a customer using your product or service, show a recent campaign or brand message, or give visitors a glimpse into your workplace and office culture. Your cover image should be 1128 pixels wide by 191 pixels high.
4. An SEO-friendly company description.
LinkedIn members can search for a company by keyword, so make sure your company page includes an About Us description that contains all the keywords relevant to your specific industry and expertise, as well as contact information. You can use up to 2,000 characters in your company description, but the preview shows only about 350 characters, so be sure to mention the most important things first.
5. Engaging content.
Spark interest, encourage word of mouth, and provide insight with compelling, well-written content that's relevant to your LinkedIn audience's professional interests, as well as engaging elements such as polls and videos. Your LinkedIn posts will appear not only on your company page, but also in the news feed on the home page of everyone that follows your page, so it's a perfect way to keep your company top-of-mind with your audience. In addition to sharing company updates and news, ask employees to list your company page as their employer and contribute posts on industry topics, hot trends, or thought leadership, and share posts with their personal networks. You can also share content from your customers or prospects.
6. Consistent posts at the right times.
The ideal posting frequency on LinkedIn is two to five times per week and the best times to post are Tuesday, Wednesday, and Thursday between the hours of 8 a.m. and 2 p.m. While these are good general guidelines, the optimal posting schedule is different for every business, so test to see what gets the best results.
---